New Zealand Breakers' US import DJ Newbill is carrying out his hoop dreams in memory of the mother who supported, inspired and pushed him to succeed - and was taken far too soon, writes Lee Umbers.
The tattoo adorning DJ Newbill's neck is a graphic tribute from the New Zealand Breakers star to his mother "Meme".
And just as indelibly printed on the American's heart is the ­memory of the woman whose love and care helped him on his journey from "the hood" to an ­international professional basketball career.
"[She] is my reason. Was, still and will always be my reason," Newbill told the Herald on Sunday. "I pray before the games.
"Always knowing that she's watching me and that she's with me out there on the court. I ­definitely have her memory in me every time I step on the floor."
The 1.93m all-purpose guard has been an integral part of the Breakers' triumphant start to the 2017-18 season.
Second-highest scorer and in the top five for rebounds, assists and steals per game for his Auckland-based team, the US import has been instrumental in a five-win streak that has placed them at the forefront of the Australian National Basketball League.
The 25-year-old's sublime skills and sense of determination were nurtured a world away by ­Tawanda "Meme" Roach, a single parent who raised son Devonte Jerrell (DJ) and her three other children in North Philadelphia.
Crime was an ugly reality touching parts of a young ­Newbill's neighbourhood - "murders, ­robberies, drugs".
There was also the enticement of easy money made the wrong way.
"When you're growing up and you're seeing a lot of people around you be successful living the life of crime - [they've] got the cars, the clothes, the jewellery, the women - it [is] always going to make you curious," Newbill says.
"But my heart was always in sports. Me playing sports, my mum was proud of me. And that was one of the biggest things that I wanted to do was make sure my mum was proud of me."
Meme was a light of hope not just to her family but also to those less fortunate around them, ­Newbill says.
"She had an energy to her that could light up a room. She looked after everyone around her. She ­always wanted to see everybody do well and everybody happy."
Their Strawberry Mansion home was a haven for many.
"My mum was always a person to help everybody else, so we kept an open-door policy.
"As long as you were respectful, my mum would take anybody in off the streets and let them come and have a good meal or a good shower, or come watch some TV and spend some time with our family."
But if someone "took her ­kindness for weakness - she'd definitely cut you off and once you crossed that bridge, she [was] not sending a boat".
Honing his natural basketball talent, Newbill led his Strawberry Mansion High School team to a 28-2 record and the Class AA State Championship in 2009-10. He was named the Pennsylvania Class AA Player of the Year and Public League Player of the Year.
His heroics focused sporting spotlight on him and he joined Penn State, where in 2012-23 he was named team captain and top scorer in his first season.
He would go on to score ­prolifically for the college side for three seasons, and gain a degree.
When he arrived at Penn State, an assistant coach told him: "Man, I know you're a good basketball player but my goal is to get you to graduate. Everything else on the court will take care of itself."
His mother was as proud of his budding academic success as his sporting prowess, Newbill says.
She accompanied him to his signing for Penn State, where they "embraced her just like they ­embraced me".
Thrilled with the prospects for her young son, "she basically signed me herself".
But tragically Meme never got to see her "baby boy" play at Penn - losing her life to cancer. "It was a couple of months," Newbill says. "When we found out, she was already at stage 4."
He vividly recalls the early morning phone call bearing the news his beloved mum had died. "I woke up way before my alarm [feeling] something just don't feel right.
"I can remember my phone ­going off. It was my cousin calling me. He told me what happened.
"My world just crashed down. I just broke down."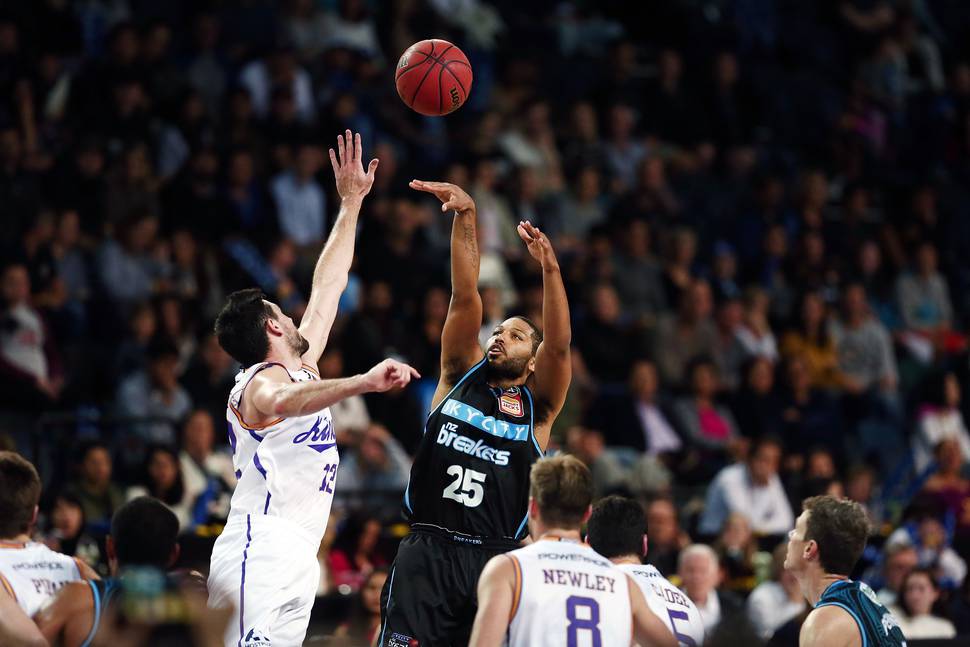 At his mother's funeral he sat weeping in the church, unable to imagine his future without her. "I couldn't think straight. I didn't want to talk, I didn't want to be around [anyone] ... I'm not even thinking about basketball. I'm like, forget it, it's over. My reason is gone.
"But I remember just having my head down. I'm crying, then I'm wiping my tears, then I'm crying, then I'm wiping my tears. And then I look up and I see my whole basketball team walking in.
"They all bussed down to Philly, just to be with me for that moment - on that day, the most difficult day of my life by far.
"And that right there let me know that I was a part of something much more special than just being a basketball player - that was going to be my family - that still is my family.
"And that just meant so much to me at that moment, just to have that kind of support behind me."
Buoyed by the show of love and support, he rededicated his ­blossoming basketball career to his mother.
"It was her way of just landing on my heart. Like, you can't just give up on your dreams and what you worked on so hard all your life to do.
"I had two choices, I can die with her or live for her, so as you can see here right now I'm definitely living for her."
After graduating from Penn State, Newbill went on to play ­professionally in France, Turkey, and Belgium - where he helped his Oostende team win the ­Belgian League championship and Belgian Cup crown - then joined the Breakers.
He joined the New Zealand team after phone calls with coach Paul Henare and general ­manager ­Dillon Boucher, both player greats of the club.
"[They] said some things that ­really stuck with me.
"A lot about ­family and community, and recruiting somebody who was a great person, not just a great basketball player - and just wanting to win. And being part of that culture was definitely something I wanted."
"Since the day I got here they all embraced me just like I was from here. The culture's definitely big on family, everyone has each ­other's back, and we all just want the best for each other."
This was Newbill's first time in New Zealand and he was finding Auckland "a wonderful city".
"The Kiwi people are ­definitely helpful and great people and [there are] a lot of things to do in the city.
"Downtown looks kind of like New York City. And learning that a lot of the biggest celebrities and stars come perform at Spark ­Arena, which is our home gym - that's kind of cool, too."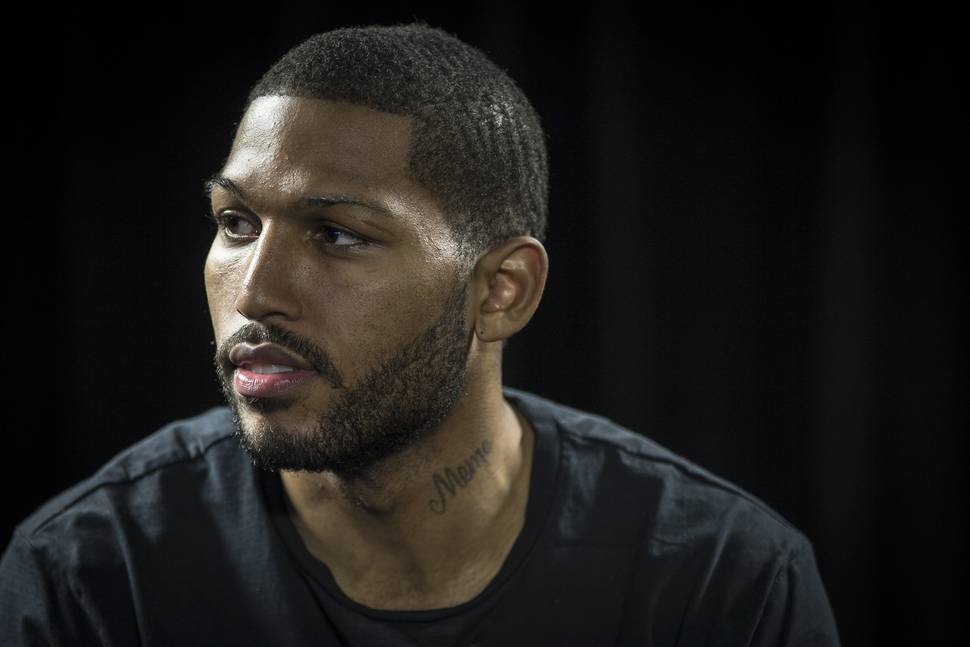 Newbill still pinches himself over his globe-trotting career ­success.
"Sometimes when I'm just ­laying back in bed and I sit back I think - 'Wow, I'm really on the other side of the world, I'm really a professional basketball player, playing at one of the highest levels in the whole world.'
"So, yeah, it's definitely a dream."
He knows how happy his ­mother would be.
"I was the baby boy, so she was always proud of everything I was doing. She probably is up there crying tears of joy, up there in heaven along my with grandmum."
Newbill sorely misses her and hates that she can't be with him to share his achievements.
"The further I go in my career and the more I accomplish as a player and as a person - that ­always hangs heavy on my heart, understanding that throughout this whole process she'd have been right there with me.
"[But] I can't pick up the phone and call her. I can't put my arms around her, tell her I love her, or I can't make a game-winning shot vs Sydney (his last-second score gave the Breakers an 87-85 victory over the Kings) and say, 'Mum, that's for you'."
Newbill has continued to honour his mother.
"Whenever I am doing something, I try to make sure I keep her memory alive and keep her name alive and make sure I'm always representing her the right way. Showing people that even though I'm from the hood, I was raised by a queen. So I'm going to try to live like a king."
He is determined to continue to build on his success. "The sky's the limit.
"I'm still working on trying to get a crack at the NBA. I'm working ­extremely hard to accomplish that goal.
"Other than that, man, just being the best player I can be, the best person I can be."
Inspiration comes from a quote he has embedded in his memory - "Tough times don't last, tough people do."
"I always kept that quote close to me, because I just felt like me being a tough individual and all the things that I've been through - being able to still stick it out and accomplish some of the things that I've accomplished - was a ­reflection of that quote."