Kiwi big man Steven Adams has missed out on being voted as a starter to the NBA All Star game.
The 24-year-old finished 11th in fan voting, receiving 360,822 votes, 10th in player voting and ninth in media voting.
While at this stage he won't feature in the All Star game next month, Adams came away from the voting period with more selections than the likes of three-time All Star Marc Gasol (80,251) and five-time All Star Blake Griffin (194,045).
The All Star starters were announced today, with the selection of Philadelphia centre Joel Embiid the big surprise.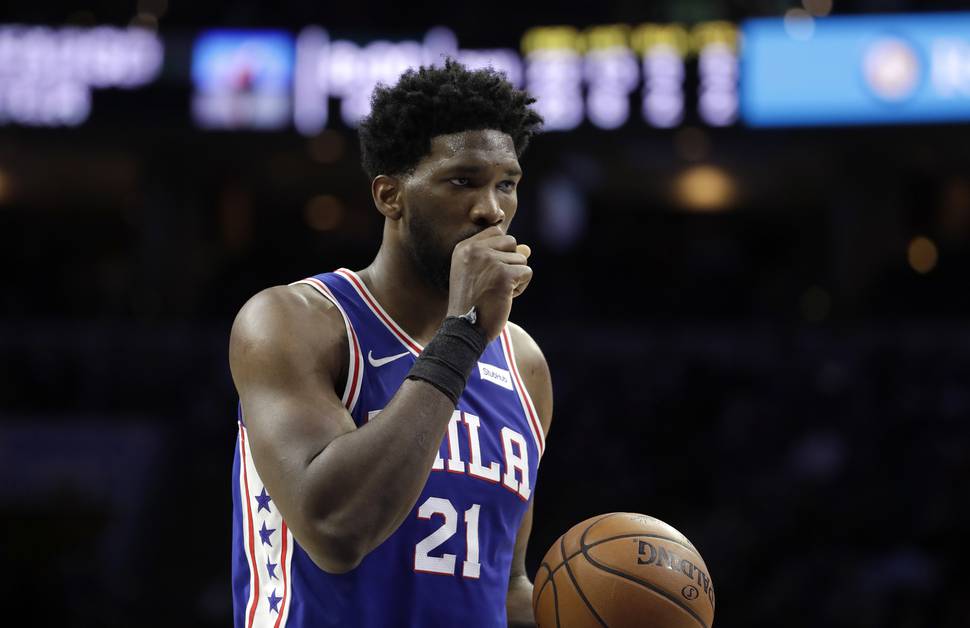 In 2014, Embiid revealed his motivation to reach All Star status in the NBA.
He had just been drafted by the struggling Philadelphia 76ers franchise with the third overall pick. The 20-year-old, who watched the draft on TV, was shown via video link sitting stone-faced after hearing his name called as the 76ers pick.
He later referenced that moment in a tweet, revealing that All Star motivation.
Read more: Steven Adams in a category of his own for Oklahoma City Thunder
The girl was widely thought to be pop singer Rihanna, but the centre from Cameroon didn't get a chance to fulfill his end of the deal until the 2016-17 season due to injuries keeping him out in 2014-15 and 2015-16. But now, less than two years into his NBA career, he has been named an All Star for the first time.
As a result, fans have bombarded Rihanna on social media.
However, when asked about the comment, Embiid said "why go with her now?"
Embiid was a surprise selection in the 10 starters. He'll be joined by Golden State duo Stephen Curry and Kevin Durant, Cleveland's LeBron James, New Orleans' twin towers Anthony Davis and DeMarcus Cousins, Boston's Kyrie Irving, Houston's James Harden, Toronto's DeMar DeRozan and Milwaukee's Giannis Antetokounmpo.
In a different set up to recent years, it won't be an East vs West showdown. The two highest vote getters - Curry and James - will be captains, selecting teams from the pool of players.
Adams, however, is still a possibility to take part in the game. Another 14 players are yet to be announced, with reserves being named on Wednesday next week. A draft will then be held where Curry and James select their teams from the remaining 22 players.
The reserves are voted in by the NBA's head coaches, as opposed to the starters who are voted in by a combination of fan votes (50 per cent), NBA media (25 per cent) and NBA players (25 per cent).
The 2018 NBA All Star weekend will be held in Los Angeles from February 17-19.