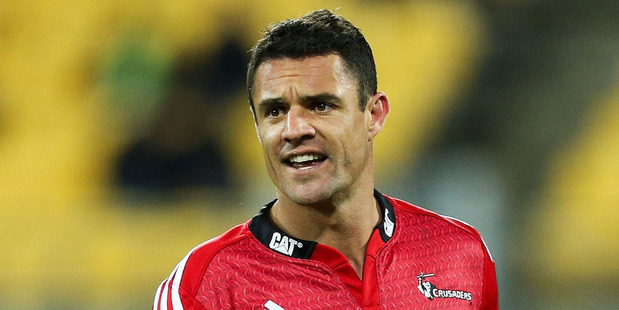 Crusaders 21
Blues 13
Crusaders coach Todd Blackadder has an obvious way he can lift his side at the business end of the Super 15 season. Put Dan Carter back in the No. 10 jersey.

Carter v Colin Slade isn't a fair fight. Carter is a legend. Slide is skittery, and only a marginal selection at Super level.
Carter's class was obvious in the win over Blues, even though he is short on big match action. Slade is brave, but he is a journeyman and even knocked himself out again with a foolhardy tackle on Ma'a Nonu. His goal kicking almost cost his side dearly.
Blackadder is one of the few people who has any idea why he would play Slade ahead of Carter in the all important No. 10 jersey. He won't do it again.
The Blues and battling coach Sir John Kirwan are headed for the early departure gate.
One part of Kirwan's game plan is easy to see. He likes big strong runners. Don't we all.
Beyond that, it's hard to work out what he is doing. The Blues don't offer much in the way of a coherent strategy. The team struggles to gel two weeks in a row.
Not that the Crusaders were totally impressive with the ball. They look like a team that has changed tack midway through the season - going for more power - without having mastered the art of harnessing that yet. Carter at No. 10 instead of No. 12 would help sort it out.