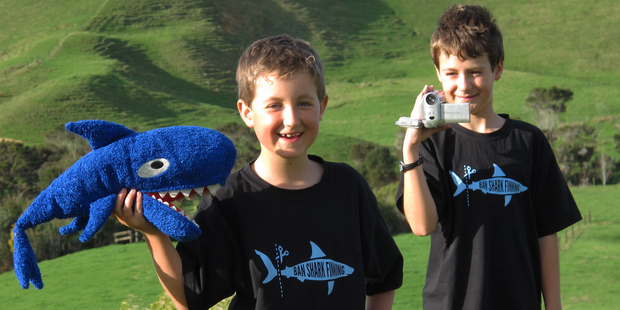 Stories making headlines around the regions today include a Health Board executive getting destructive and a creative Northland Boy with a passion for conservation.
An eight-year-old Northland boy has wowed Greenpeace New Zealand with his views.
While the Hawke's Bay District Health Board chief executive has made his views on fluoridation clear by destroying protest signs.
A western Bay resident is living in fear after floods left her home in a precarious position in the Bay of Plenty.
An Auckland man desperate for a good time in Queenstown broke into a bar.
And, a Tauranga youth group leader is preparing to go hungry.
Gale-force winds were replaced by a terrifying sound for Te Pohue residents.
An Auckland banker has decided to live on the minimum wage of $13.75 an hour for the next few months.
A 14-year-old Hamilton school girl was subject to a bruising attack.
A former Rotorua teenager and "Internet Troll' appeared in court this morning.
A Rotorua boat builder struggles to watch his work flying on water in San Francisco.
Players from the South Canterbury rugby team are being investigated by police.
A Rotorua man lost his temper and his lawyer during his latest court appearance.
And finally, 'Fly My Pretties' kicked off their Homeland Tour 2013 in Kaitaia.
Other stories making headlines throughout the regions today include:
New state-of-the-art truck for rural firefighters.
A rare occurrence on a farm in Tauranga.
A Wanganui Chinese restaurant loses his 'green' operation.
A much-needed haircut at the SPCA in Wairarapa.
The Shutter Room showcases new work at NorthTec.
Large surplus of school places creates fear in Wanganui.
Things are coming to a standstill in the Haast township.
Paula Bennett shares her personal tale with a class of Northland teen mums.
A petrol station manager was knocked to the ground in Rotorua.
At least seven Chickenpox cases reported in Central Hawke's Bay.
A Dunedin technology company has partnered with Otago Polytechnic in an exciting, new trial.