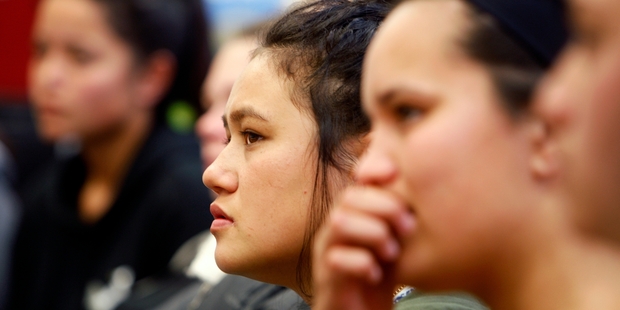 Minister of Social Development Paula Bennett shared her personal tale of being a 17-year-old mother with a class of Northland teen mums at He Matariki Teen Parent School.
Ms Bennett visited the school yesterday to see how the Young Parent Payment (YPP), a project she told them was close to her heart, was working for the students.
While there, she shared her story, and listened to the girls with clear emotion.
"You can't let yourself be defined by the fact you had a baby young," she told the teens.
"I am really rapt to be here. You have the most important jobs in the world, and I am committed to helping you with them.
"As a 17-year-old with a baby I felt very much on my own. There were no Teen Parent Units, and there was no question about it. It was all over," she said.
She told the girls that although she didn't dream of being a minister, and didn't even know what a minister's role would entail, she dreamed of having choices.
"I dreamt that if I wanted to buy a new car, there would be a chance I could do that."
She told the girls their education and their future of financial independence would give them choices.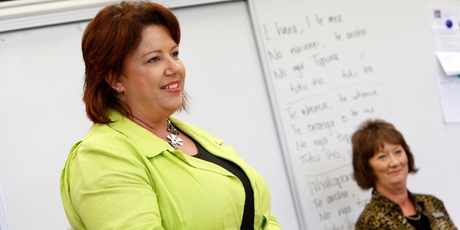 The students took the opportunity to share with Ms Bennett their thoughts on the YPP
Not all the girls at the unit receive the benefit.
The payment covers rent and power bills, gives them a food card and $50 that can be spent how they wish.
Ebonii Shortland, 17, told Ms Bennett it was great that she always knew there was enough money to buy groceries each week, but the $50 was stretched thinly between transport costs and clothes.
Toni Povey-Birch, 17, said the YPP was good motivation for her and her fellow students to not be on a benefit in the future.
Ebonii told Ms Bennett about her dream of being a police officer.
She had just completed NCEA level three and gained university entrance.
Toni had just been at an orientation weekend at Victoria University where she plans to study either English or social work, and presented a spoken-word poem that told Ms Bennett of the tough journey she had been on after being judged for being a teen mum.
He Matariki gives teen parents the opportunity to continue their education while pregnant or after birth. A childcare centre next door allows the mums and their babies to be close while the young mothers study.