He was, in every sense, the perfect baby. Prince George, who will one day be king and head of the Church of England, was calmness personified throughout his half-hour christening at St James's Palace yesterday.
This morning, the official photographs were released on Twitter. Check out the series of family photographs taken by Jason Bell and read more about the christening below.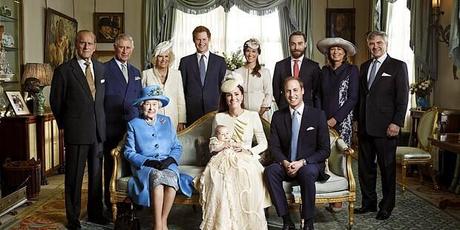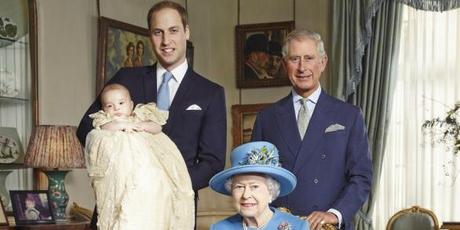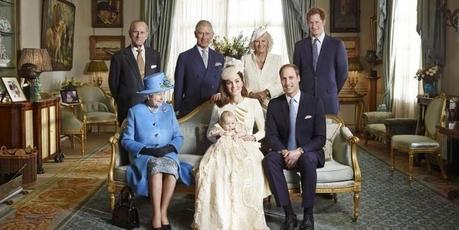 It may have been "the first time he's been quiet all day", as his father, the Duke of Cambridge, joked before the ceremony, but the 3-month-old Prince showed he has the temperament for a big occasion as he took it in his stride.
Insiders said he barely raised a whimper of protest when the Archbishop of Canterbury trickled water from the River Jordan on his head - unlike his father, who cried during and after his own christening, prompting the Queen Mother to say: "He has a good set of lungs."
When Prince George arrived for the ceremony, wearing a replica of the 172-year-old royal christening robe, there was even the smallest hint of a wave for his great-grandmother, the Queen.
Check out all the photos from the ceremony in the gallery below: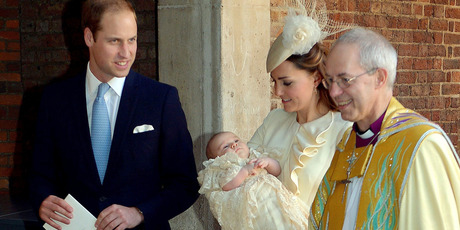 The Duchess of Cambridge, wearing a cream jacket and skirt by Alexander McQueen, admitted to being "very excited" as she arrived for the baptism in the Chapel Royal.
The Duke told his family: "He's all ready," adding: "So far, so good."
The couple had insisted the service would be an "intimate" affair, but just how intimate emerged only when Kensington Palace released the guest list, which contained only 22 names.
Apart from the Queen, the Duke of Edinburgh and the couple's parents and siblings, the only other guests were seven godparents with six spouses.
The Queen wore baby blue, appropriately, but for once she was upstaged when the boy of the moment made his entrance, carried by Prince William.
Prince George, on his 94th day in the world, had more than a look of the baby Prince William about him as his father jogged him up and down to keep him quiet.
Just as he had done on the day he left hospital, the baby appeared to offer a slight royal wave as he was greeted by the Queen, though some sleight of hand by the Duke may have had more than a little to do with it.
Prince George, by all accounts, was completely unfazed.
"There were no screams or tantrums," said one insider. "He seems to have been perfectly behaved throughout, according to those who were there."
Watch video from the christening: