A secret parental abduction ring has been broken up by the Australian Federal Police, after a two-year investigation.
The group is accused of financing and organising the abduction of children in breach of family law orders.
The children were allegedly taken after marriage breakdowns or custody battles - often contravening Family Court orders - with the mothers claiming their partners were paedophiles, the Courier-Mail reported.
Dr William Russell Pridgeon, 64, his friend Patrick O'Dea, 64, and an 83-year-old man have been charged in relation to the alleged criminal operation, which plotted to transport women and children on a $150,000 yacht from Australia "to help mothers and their children start a new life in New Zealand or Zimbabwe".
Patricia Plaisted, 78, and a 37-year-old vigilante who calls himself a "paedophile hunter" have also been issued with notices to appear in court.
The group allegedly helped two separate women abduct and hide their children. The three children have since been returned to safety.
Police allege Pridgeon had sailing lessons in order to use the yacht 56 South, and had sold his assets for gold bullion - at one point having 11kg (worth more than $800,000) at a storage facility in Sydney.
Pensioners and professionals are believed to be part of the syndicate, which allegedly used encrypted messages in order to avoid detection.
Pridgeon - who was arrested at his home in Grafton, New South Wales on Wednesday - is a GP and founded the Australian Antipaedophile Party.
"During this two-year investigation, 10 missing children have been safely located in the custody of a parent who has abducted them. Five of these are believed to be linked to this group of people," AFP Assistant Commissioner Debbie Platz, Assistant Commissioner of Crime Operations said.
"We believe this group has sought assistance from other people, some who may be unaware of their involvement in criminal activity, so we are urging anyone with any knowledge about these activities to come forward to the AFP."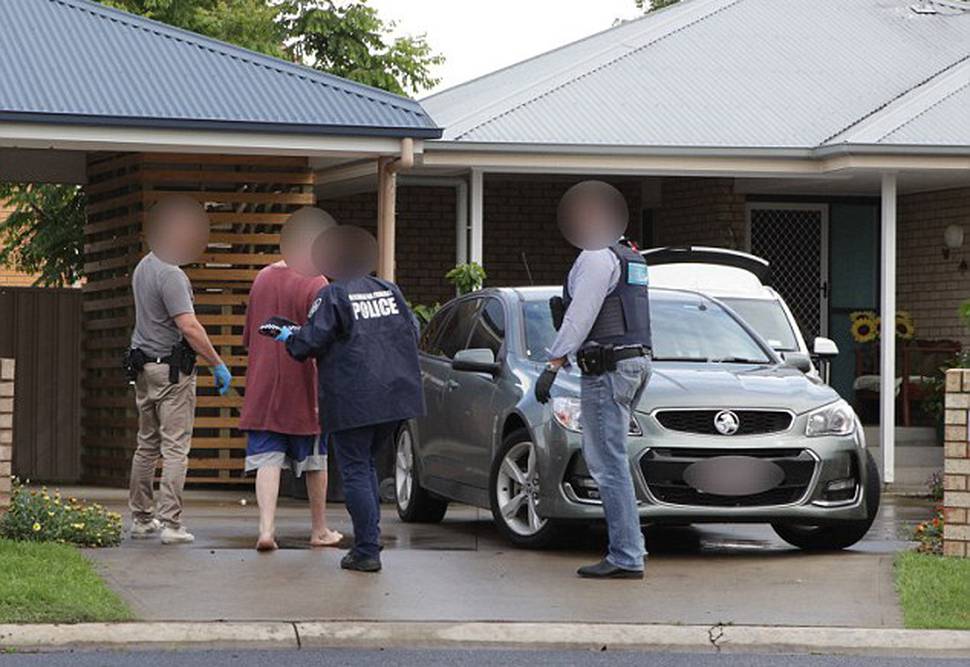 Fairfax Media reported that authorities originally were attempting to locate a number of long-term missing children who were believed to have been snatched by a parent.
Through further investigation authorities identified a number of patterns and links between cases of missing children, suggesting that they may have been enabled or supported by a similar group.
Police allege O'Dea was given the job of driving around Australia for days at a time to pick up women and their children.
O'Dea - who once served in the Rhodesian army - allegedly stalked and threatened a father who eventually had his children returned to him years after they were taken, the Daily Mail reported.
It is alleged Pridgeon ran a Facebook page where women would send messages asking to escape from men they claimed to be paedophiles.
The operation allegedly spanned across the country, from Perth to New South Wales.