Charlie Gard's parents are engaged, honouring a promise they made to the toddler on his death bed.
Chris Gard and Connie Yates' little boy died after his life support was switched off against their will on July 28 last year following a bitter legal battle with Great Ormond Street Hospital.
Charlie was diagnosed with a rare mitochondrial DNA depletion syndrome only seen in 16 other children, reports Daily Mail.
He was aged just 11 months and 24 days when he died after his parents lost their legal fight to fly him to Rome or New York for experimental treatment.
The couple have now said that Chris had a "father and son" chat with Charlie on his death bed, where he promised to always look after Charlie's mum.
The parents shared the news on Facebook last night. The full statement said: "Today we launched The Charlie Gard Foundation, in memory of our beautiful little boy Charlie.
"We always said that if we could not help Charlie, then we would do our utmost to help other children in his name. This would be Charlie's legacy.
"We obviously miss Charlie terribly. In his short time on this earth he brought us so much joy and happiness.
"And even though we can't physically see him anymore, we strongly feel that he is with us every day and our memory of him continues to bring us the joy and happiness we received when he was here with us, although this is now heavily weighted with sadness.
"It has been just over 10 months since Charlie grew his wings and departed from this earth.
"It has obviously been an incredibly tough 10 months without him but we have taken our grief, anger and sorrow and channeled it into making sure something good comes out of Charlie's short life.
"Charlie would not have wanted us to wallow in grief or just give up.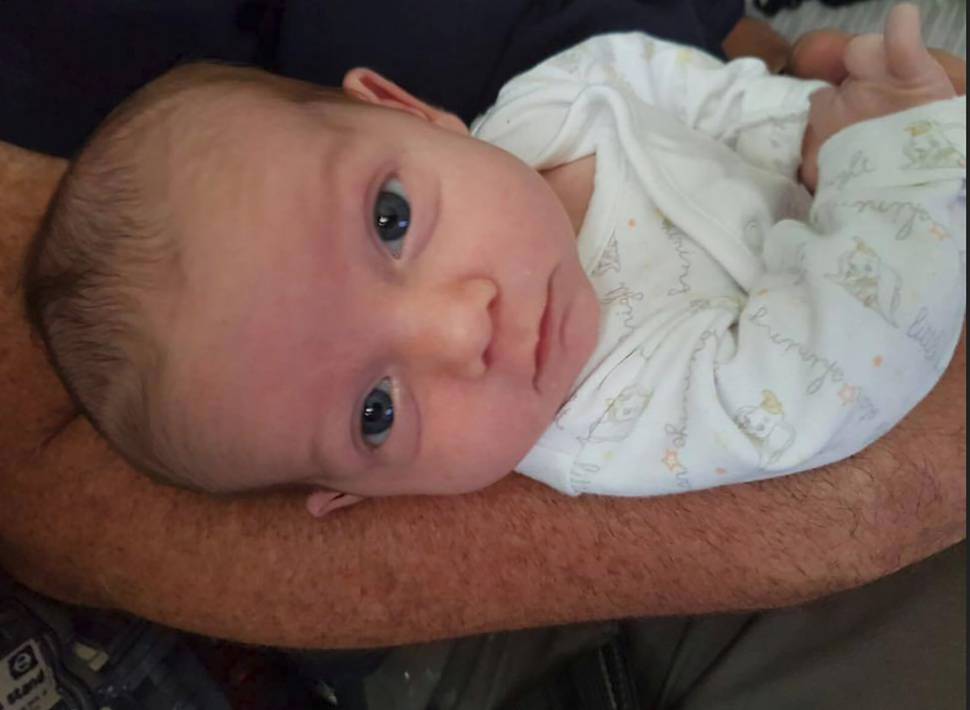 "Charlie was put on this earth to make a difference, and boy did he do that. And we will carry on in his name to make that difference.
"Just a couple of hours before Charlie passed away, I laid on his bed, held his hand and had a little father/son chat with him.
"I told him many things. I told him how much he was loved, how much he would be missed and how proud we all were of him, amongst lots of other things.
"I also made a number of promises to him. Ones that I will never break.
"And one of those promises I made was that no matter what happens, I would always care for and look after his gorgeous mummy for him.
"So I asked Connie if she would do me the honour of becoming my wife and sharing mine and our beautiful sons surname. And she said YES!!!
"When the day comes that we get married, the most important person to us will not be there, but don't worry, he'll be up there watching, hopefully with a big smile on his face.
"We love you Charlie and your legacy will carry on. Me and the soon-to-be Mrs Gard will make sure of it."
They also announced they have launched a foundation to provide a 'brighter future' for other sick children.
The Charlie Gard Foundation aims to invest in research and provide support to families.
The couple, who are in their 30s and come from Bedfont, west London, launched the foundation on Friday and said they were keen to fund research projects.
Last year, they had asked the High Court to rule that Charlie should be allowed to undergo a therapy trial in New York.
Doctors at Great Ormond Street Hospital for Children in London said the therapy would not help and said life-support treatment should stop.
Mr Justice Francis ruled in favour of Great Ormond Street after analysing the case at hearings in the Family Division of the High Court in London.
Charlie's parents failed to overturn the ruling in the High Court, Court of Appeal and Supreme Court.
They also failed to persuade European Court of Human Rights judges to intervene.
The couple raised more than £1.3 million to pay for therapy in America and said they wanted to establish a foundation with the donations.
"Our vision is to enhance the quality of life for mitochondrial sufferers through innovative research, family support, and raise much-needed awareness for this devastating condition,' they said in a statement on the Charlie Gard Foundation website.
"Mitochondrial-related diseases kill more children than childhood cancers, and it's our vision to change this statistic.
"Our aims are to deliver hope for a brighter future – and one day find that all-elusive cure – and ensure we provide mito sufferers with every opportunity to get the very best out of life."
Last month, the couple revealed they could have another baby in future but it will have a 25 per cent chance of being born with the same condition that took their son's life.
Speaking to ITV's This Morning, Connie said: "We're not really thinking about having a child right now.
"All of this is really important to us - we can't bring Charlie back, but we can try to help people in the future, or other people here now, that's our focus right now.
"We'll think about it a bit further down the line - we can't wait until I get too old obviously."
Charlie's life and tragic death touched millions around the world and was brought to the fore again after Alfie Evans' fight for life in Liverpool.
The toddler died in April, five days after his ventilator was removed against the wishes of his parents Tom Evans, 21, and Kate James, 20.
They too had fought doctors to let them take their son elsewhere for care.
Connie and Chris said their thoughts were with his parents.
Mr Gard said: "No one will be in more pain than they are in now.
"From a personal experience, obviously I do this day, nine months later, I can get very angry at the world and at life.
"I can get extremely upset - but my overwhelming feeling, and I imagine Tom feels it as well, is pride.
"Charlie was our little boy. He touched the hearts of people around the world, and so did Alfie."