Spain: Scores of horse riders jumped their mounts through roaring flames in a Spanish village as part of an annual festival that locals say is an integral part of their culture, but animal rights groups have condemned. The festival, dubbed Las Luminarias, takes place in San Bartolome de Pinares, northwest of Madrid, on the eve of Saint Anthony's Day, Spain's patron saint of animals. Participants believe that horses who leap through the flames of specially constructed bonfires will be purified during the coming year. Organisers claim that the festival dates back some 500 years. Spanish political party the Animalist Party Against the Mistreatment of Animals described the festival on its website as an example of "clear animal abuse". The town's mayor Maria Jesus Martin Gomez disagrees. "The only thing I have to say is that the animals don't suffer anything at all. The government of Castilla and Leon assign us a vet and the City Hall hires another one. Every year they produce a report which has always been favourable and nothing has ever happened here."
United States: A former CIA officer has been arrested and charged with illegally retaining classified records, including names and phone numbers of covert CIA assets. Fifty-three-year-old Jerry Chun Shing Lee was arrested after arriving at JFK International Airport. He made an initial appearance today in federal court in New York, but will face charges in northern Virginia, where the CIA is located. According to court documents, Lee, a Hong Kong resident, served in the CIA from 1994 to 2007 as a case officer. A court affidavit states that in 2012, when Lee travelled to northern Virginia with his family, the FBI searched Lee's possessions and found two small books with handwritten notes containing names and numbers of covert CIA employees and locations of covert facilities.
Australia: A Queensland funeral home accused of swapping a grandmother's expensive coffin for a cheap pine box will not face criminal charges. Rockhampton funeral director Tony Hart last week told the Courier-Mail his company, Harts Family Funerals, only moved the woman's body to a crematorium in a cheaper box to protect the structural integrity of the A$1700 casket her family paid for. "Following extensive inquiries, investigators found no evidence to substantiate a criminal offence," a Queensland Police spokesperson said.
Koreas: The two Koreas are meeting for the third time in about 10 days to continue their discussions on Olympics cooperation, days ahead of talks with the IOC on North Korean participation in the upcoming Winter Games in the South. A flurry of Olympics-related meetings has provided a tentative thaw in long-strained ties. But the North's reluctance to discuss its nuclear weapons programme is raising scepticism over how long this mood of reconciliation will last. The Koreas have been discussing fielding a joint women's hockey team and having their athletes march under a "unification flag" depicting the Korean Peninsula, instead of their respective national flags, during the opening ceremony for the February 9-25 Games in Pyeongchang. Such steps require IOC approval.
China: A Hong Kong court has sentenced democracy activist Joshua Wong to three months in jail in a contempt case stemming from the 2014 "Umbrella Movement" protests. Wong, 21, had pleaded guilty last year for failing to comply with a court order to clear out of a protest camp during the 79-day gathering in the semiautonomous Chinese city.
United States: A man accused of being ejected from a Philadelphia Eagles playoff game because he was intoxicated and didn't have a ticket and then punching a police horse in the face has been charged with assault. Police say 22-year-old Taylor Hendricks approached a mounted police officer and started punching a horse named Nicky in the face, neck and shoulder. Police say some blows landed on the officer's legs. Court records indicate Hendricks is charged with aggravated assault, trespassing and taunting a police animal. Police say the horse and the officer weren't injured.
Burma: Bangladesh and Burma have agreed to complete within two years the return of hundreds of thousands of Rohingya Muslims who fled an army crackdown last year in Burma. Statements from the Burma and Bangladesh foreign ministries said Bangladesh would set up five transit camps on its side of the border. Those camps would send Rohingyas to two reception centres in Burma. The repatriation process would start next Tuesday. Burma said it would build a transit camp that can house 30,000 returnees.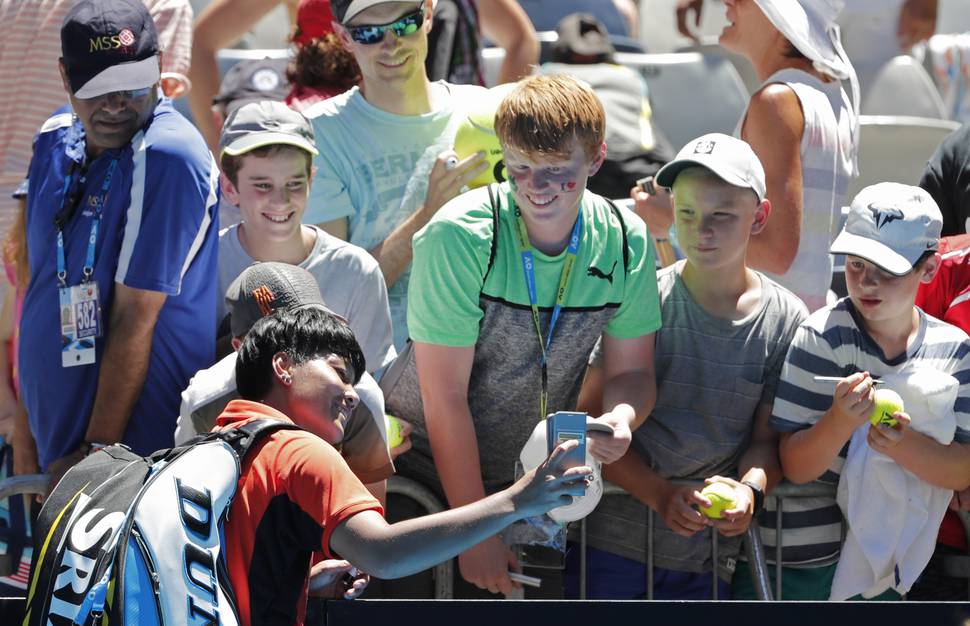 Australia: A record-breaking one million international passengers passed through Melbourne Airport in December, with growing demand from Chinese tourists helping to boost numbers. It's the first time the airport has cracked one million international passengers in a single month, surpassing the previous record of 977,938 in January 2017.
Nigeria: The army released 244 Boko Haram suspects who have denounced their membership in the deadly extremist group, Nigerian officials said. Those released included 118 adult males, 56 women, 19 teens and 51 children who had participated in a de-radicalisation programme.
Brazil: The World Health Organisation announced that it now considers all of Sao Paulo state at risk for yellow fever, recommending that all international visitors to the state be vaccinated. Since July 2017, 35 cases of yellow fever have been confirmed in Brazil, 20 of them in Sao Paulo state and three in Rio de Janeiro state, according to Health Ministry data. In all, 20 people have died. Yellow fever is spread by the same mosquito that transmits other tropical diseases, including Zika.
United States: A Detroit man who had lived in the US for nearly 30 years has been deported to Mexico. Jorge Garcia came to the US with his family when he was 10. He has no criminal record, pays taxes and has long sought legal status, according to his family. The 39-year-old landscaper was deported and can't return to the US for a decade. Garcia had faced an order of removal from immigration courts since 2009, but had been granted stays of removal under the Obama Administration. Garcia learned in November that he'd been scheduled to be deported as part of the Trump Administration's immigration crackdown.
Russia: Even thermometers can't keep up with the plunging temperatures in Russia's remote Yakutia region, which hit -67C in some areas today. In Yakutia — a region of 1 million people about 5300km east of Moscow — school was cancelled and police ordered parents to keep their children inside. In the village of Oymyakon, one of the coldest inhabited places on earth, state-owned Russian television showed the mercury falling to the bottom of a thermometer that was only set up to measure down to -50C.
Yemen: Yemen's prime minister called on the Saudi-led coalition allied with his government to deposit US$1 billion in the central bank to save the local currency from "complete collapse". Ahmed Obeid bin Daghir called on the coalition to act "now, not tomorrow," and said saving the rial means "saving Yemenis from inevitable famine".
Venezuela: Officials confirmed today that Oscar Perez, a rebellious police officer who led a brazen helicopter attack in Caracas last year, was among those killed in a violent shootout with security forces yesterday in a small mountain community outside of the city.
Australia: A woman was forced to climb a cliff face about three storeys high to escape a sex creep at a beach near Victoria's Twelve Apostles. Police say the woman was sunbathing at Massacre Bay at Peterborough last Thursday afternoon when she saw the naked man, with a distinct horseshoe tattoo on his arm, performing a lewd act. The man began to approach her, forcing her to run away and climb up a cliff face.
- agencies