Kiwis in Las Vegas are reeling from the horrific scale of the city's mass shooting and have described how they feared for their lives.
New Zealander Kevin Barry, who has lived in Las Vegas for 14 years was shocked by the attack which affected family friends.
Barry, trainer of Kiwi heavyweight boxer and WBO world champion Joseph Parker, said a friend of a friend of his son had been killed. Barry said a good friend of his wife Tanya had been shot in the chest along with her daughter, who had been wounded in an arm.
"My immediate network is safe and sound but when you've got 59 people dead and 527 in hospital injured, you know that you're going to know some people ..."
Waikato police Senior Sergeant Greg Foster and his family were staying next door to Mandalay Bay in the Luxor Hotel and had just gone to bed when he heard gunshots.
"We could hear the concert very clearly from our hotel room. Then the volley of gunfire started. It was very loud. We were very close to it. It sounded like it was directly outside our window."
Foster's first fears were for his mother, who was downstairs in the casino, so he went to get her.
"There were people that were being dragged into the hotel; police officers were running round and telling us to go back to our room. It was quite a chaotic scene."
Auckland couple Steve and Carl Harper-Travers watched from their balcony at The Cosmopolitan.
"It was just crazy," Harper-Travis said.
"Suddenly people were running back to the hotels, jumping out of cabs, running into hotels and then all of a sudden the street was pretty much empty."
Rosemarie and Adrian Park were in Las Vegas for their fifth wedding anniversary when the shooting happened.
Rosemarie's mother Jean Holmes, speaking from her Hawke's Bay home, said her daughter was standing opposite the Mandalay listening to the concert and that it was a miracle she wasn't there.
"The last I heard Rosemarie was very, very upset because of what she saw."
Christchurch woman Meg Hawkins and her husband Michael were watching David Copperfield at the MGM Grand theatre when they noticed the security guards running towards a door.
With only about 10 minutes of the show to go, Meg said the illusionist tried to distract the audience and pull their focus back to the stage.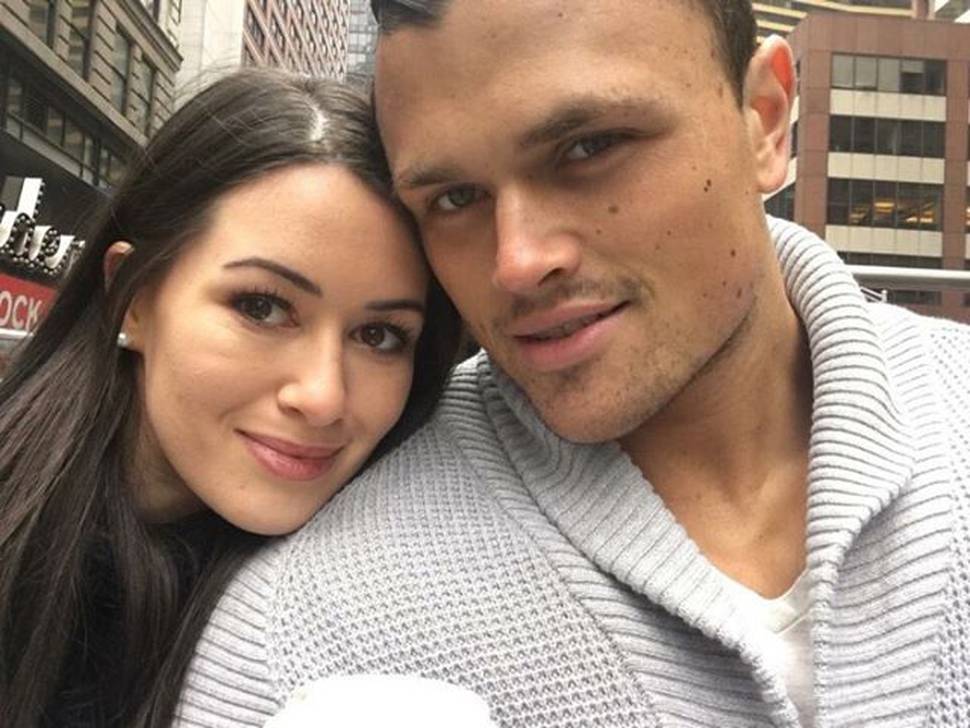 Copperfield then told the audience to stay seated because there had been a shooting outside and the hotel was in lockdown.
"People were laughing and he was like 'no, no, no - it's not a joke. Please stay in your seats'."
They were kept in the theatre for two hours and in that time Copperfield reappeared on stage and even started speaking to the 23-year-old while she was escorted out the back to the toilet.
When they were finally allowed out, it was mayhem as all the roads back to their hotel, the Bellagio, were blocked.
Wellington man Ben Northrop and his partner Callum Macleod were also heading to the Bellagio when they came across the horrific scenes.
"We didn't see the actual shooting but the aftermath was pretty traumatic ... there was panic on the streets and were told there were multiple shooters so we didn't know which way to go.
"It's been pretty surreal actually ... we got into the hotel last night, finally, about 3.30am after sneaking our way around past gun battles and large amounts of police and soldiers and the like, and then when we came out this morning about 7am the contrast couldn't have been any greater."