Rescuers have located a child alive under the rubble of a Mexico City school that collapsed due to yesterday's 7.1 magnitude earthquake.
Images broadcast by Mexican media show helmeted workers working at the debris at the Enrique Rebsamen school in a southern neighbourhood of the capital.
Foro TV reports that the child is a girl.
Rescuers spotted the child and shouted to her to move her hand if she could hear them, and she did. A search dog subsequently entered the wreckage and confirmed she was alive.
NBC reports that anxious parents were receiving WhatsApp messages from some of the students trapped under the rubble. But those reports could not be confirmed.
Eleven people were rescued alive from the school but 30 others are still missing.
It comes as the head of Mexico's national civil defence agency says 225 people are now known to be dead due to the earthquake.
The head of Mexico's national civil defense agency, Luis Felipe Puente, posted a tweet saying 94 are known dead in Mexico City, 71 in Morelos state, 43 in Puebla, 12 in the State of Mexico, four in Guerrero and one in Oaxaca.
He'd earlier listed 217 fatalities from the quake that hit southeast of Mexico City on Tuesday.
The disaster came as Mexico still reels from a powerful tremor that killed nearly 100 people in the south of the country less than two weeks ago.
Among the twisted concrete and steel ruin of the Enrique Rebsamen school, soldiers and firefighters found at least 22 dead children and four adults, while another 30 children and 12 adults were missing, President Enrique Pena Nieto said.
There were chaotic scenes at the school as bulldozers moved rubble under the buzz and glare of floodlights powered by generators, with parents clinging to hope their children had survived.
"They keep pulling kids out, but we know nothing of my daughter," said 32-year-old Adriana D'Fargo, her eyes red after hours waiting for news of her 7-year-old.
Three survivors were found at around midnight as volunteer rescue teams formed after the 1985 quake and known as "moles" crawled deep under the rubble.
TV network Televisa reported that 15 more bodies, mostly children, had been recovered, while 11 children were rescued. The school is for children aged 3 to 14.
The earthquake toppled dozens of buildings, broke gas mains and sparked fires across the city and other towns in central Mexico. Falling rubble and billboards crushed cars.
Celebrities send prayers to Mexico
The earthquake in Mexico has touched many celebrities as they send their well wishes to those affected.
Science behind the quake
The soft soil that lines the ancient lake bed that Mexico City is built on amplified the shaking from Tuesday's earthquake and increased its destructive force, seismologists say as they try to better understand the quake that has killed more than 200 people.
Scientists are looking at other quirks of the magnitude 7.1 earthquake, including the absence of aftershocks and if it is somehow related to a distant, even stronger, Mexican temblor that struck a dozen days earlier.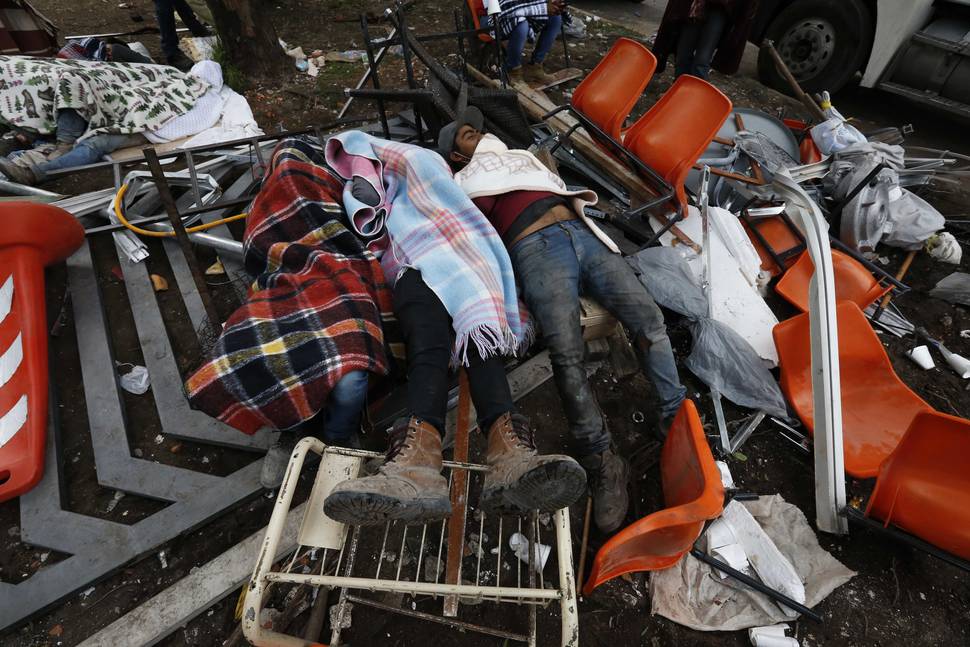 Like jelly
Mexico City is built on deep, soft soil that was once the bottom of a lake. Instead of cushioning the city from earthquakes, it exaggerates their effects, said James Jackson, a professor of geophysics at the University of Cambridge in England.
The vibrations, or seismic waves, from the hard rocks below are amplified by the soil and sediments above, making the surface - and the structures built on the surface - shake longer and more intensely.
"It's like being built on jelly on top of something that is wobbling," Jackson said.
The soft sediments were the major cause of damage in Mexico City's 1985 earthquake, according to Cornell University geophysicist Geoffrey Abers.
Other soft spots
The same deep soft soil effect worsened the deadly 2015 Nepal earthquake because Katmandu is also built on a dry lake bed, Jackson said.
While the geology is not quite the same, Los Angeles, Seattle and the San Francisco Bay area have soft soil that can amplify seismic waves, according to US Geological Survey seismologist Oliver Boyd.
New Zealand has been affected by similar issues in past quakes, he said.
Where are the aftershocks?
Scientists have been unable to detect any aftershocks as of Wednesday afternoon, said USGS seismologist Paul Earle. Usually an area can expect an aftershock one magnitude lower, which would be in the 6.1 range, he said - even though Tuesday's quake was a type that is usually accompanied by fewer aftershocks.
Unlike most earthquakes, it did not happen where two tectonic plates meet. Instead, Tuesday's quake happened in the middle of the Cocos plate, the result of pressure built up as it slips under the North American plate.
This so-called "slab fault" quake usually has fewer aftershocks, like the relative quiet after a 2001 earthquake in Seattle. Tuesday's quake was deeper than normal at 51km below the surface, and deeper quakes are also associated with fewer aftershocks.
Two in 12 days
Tuesday's earthquake was the second in just 12 days in Mexico. The first was a magnitude 8.1 quake that struck southern Mexico and killed at least 90 people.
Geologists say the second quake was not an aftershock because it was too far away - about 650km - from the first. Most aftershocks are within 100km, Earle said.
It was also not a release of stress generated by the far-off quake, Earle said.
Still, he said, seismologists will probe further to see if there might be some kind of link between the two - or not.
"Earthquakes are random," Earle said. "Sometimes they happen spaced out in time. Sometimes they happen at the same time."