First daughter Ivanka Trump and her husband Jared Kushner could be set to leave Washington by mid-2018 after a bruising year at the centre of President Trump's campaign and administration.
Vanity Fair reports that the power couple, who both serve as advisers to the President and are among his closest and most-trusted confidants, may be readying to leave Washington by next summer.
One New York strategist told the publication they were considering a move by the end of the US school year in June. Another influential Republican donor close to the couple said: "When they decide it's more important to protect their own and their children's reputations than it is to defend their indefensible father's, that's a sign the end is near."
One Washington veteran said the power couple have been burned by the political machine after they were parachuted into the centre of it earlier this year.
"What is off-putting about them is they do not grasp their essential irrelevance," they said. "They think they are special."
The comments come after a tumultuous 12 months for the Trump administration that has seen a purging of key advisers around the President, including Stephen Bannon, Reince Priebus, Sean Spicer, Anthony Scaramucci and former National Security Adviser Michael Flynn.
While Trump and Kushner initially threw themselves into political roles and were seen as moderate voices within the administration, they have been unable to prevent damaging factional infighting or moderate some of the President's more controversial policies.
Trump has been the victim of a media backlash after she momentarily sat in the President's chair during a meeting at the G20 summit in Hamburg in a picture that went viral after she said she was trying to "stay out of politics".
She has also spoken of her shock at the level of vitriol and scrutiny in Washington.
"It is hard and there is a level of viciousness that I was not expecting. I was not expecting the intensity of this experience," the 35-year-old said in June. "But this isn't supposed to be easy.
"Some of the distractions and some of the ferocity, I was a little blindsided by on a personal level.
"But for me, I'm trying to keep my head down, not listen to the noise and just work really hard to make a positive impact in the lives of many people."
Kushner, 36, has been hailed by Trump as one of his most brilliant political operators despite having no experience in government. He is reportedly the first point of contact for ambassadors and ministers from more than two dozen countries, advises the President on policy and is charged with helping broker a peace deal in the Middle East.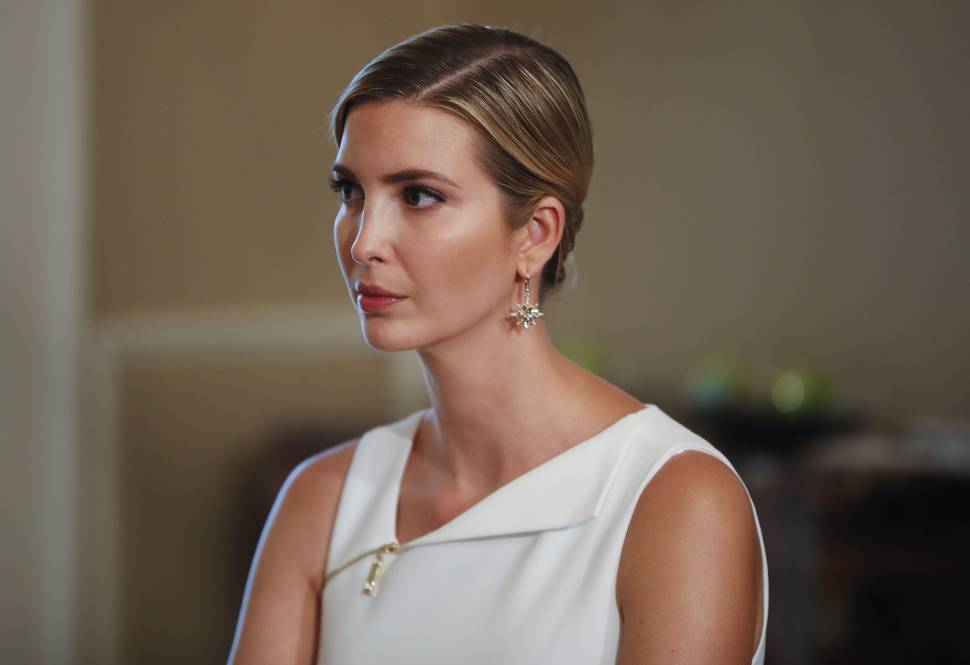 However, he's also come under scrutiny for his role in a meeting alongside Trump's son Donald Jr during the campaign in which they were promised "high level" information on Hillary Clinton by a Russian lawyer. Kushner denies anything untoward has taken place.
Despite previously unfettered access to the President, they have reportedly been forced back under the hierarchy installed by new White House Chief of Staff, General John Kelly.
The pair were also unable to prevent the President's controversial comments following a death in Charlottesville, Virginia, where he blamed violence on "many sides" for the events that saw one woman killed after a neo-Nazi rally.
"There should be no place in society for racism, white supremacy and neo-Nazis," Ivanka Trump tweeted after the shocking event.
"We must all come together as Americans - and be one country UNITED."