Dean Weekly is your average Aussie bloke. An arborist by trade, he spends a lot of his day up a tree, which, usually, suits him pretty well.
A few weeks ago, huddled in the branches of a pine in the pouring rain, Dean failed to hear his mobile as it rang in his bag.
It wasn't until hours later that he realised the calls he'd missed might have been the most costly of his life.
His dad had been trying to get hold of him to tell him Adelaide's Triple M radio station had just announced his name over the radio, giving him the chance to win $40,000 ... if he called back within half an hour.
The 'Kick For Victory' competition gives punters the opportunity to kick a football from as far as 40m out from the goalposts to win a maximum of $40,000 if they make the kick.
Entrants can choose to take the goal from nearer, but $1000 comes off the prize money for every metre closer to the goal they stand.
Dean doesn't know if he'd make the goal from 40m out, but he's pretty confident that at 25m he could easily make the goal and have the $25,000 in the bag.
It just so happens that $25,000 is around about the amount of money he needs to recoup after a torn shoulder put him out of action last year. It really seemed like the stars had aligned ... except that Dean missed the half-hour window in which to call back and claim his kick.
"I just couldn't believe it when I heard [that my name had been called out]," explains Dean, "and I really couldn't believe that instead of being in the truck where I should have been, listening to the radio and waiting for the rain to pass, I was out, there, working in the wet."
It's a bit of rough luck, to be sure, but so far fairly unremarkable.
Except that a week later, Dean's name was called out again.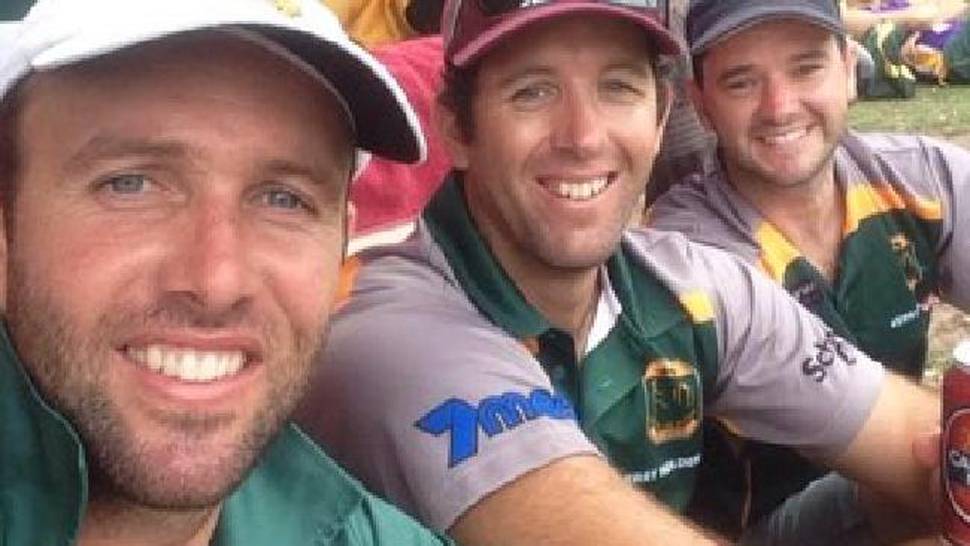 Again, his dad heard it, and called him, and again Dean was too late to call back within his half-hour window.
"The second time it happened I was just in total shock that I'd been called out - and missed out - a second time," laments Dean. "I can't stop running the scenario over and over in my head."
A spokesman from Triple M confirmed that Dean's name being called out twice was purely coincidence - winners are selected at random from nearly 2000 entries, so the fact that his name was chosen again was just good (or, in Dean's case, bad) luck.
If the odds of having your name selected twice were long, then the odds of missing the opportunity a third time seem almost impossible, which is why Dean was gobsmacked when, on August 1, he discovered he'd done exactly that.
Dean's father was listening for a third time and couldn't believe what he was hearing.
"I couldn't believe it," says Dean's dad. "What are the odds of someone's name getting called out three times? I thought the gods were definitely getting him a kick for cash, and that he'd get through this time for sure."
It seemed like, at last, Dean's luck had changed, but his dad had been streaming the radio station online on his way back from Melbourne to Adelaide, and the slight delay meant that Dean missed out for a third time.
While he might be Australia's unluckiest competition winner, Dean remains philosophical about the experience:
"I'm just happy to have a laugh about it really," he sighs, "I can see how doing things the tough way is character building, but to come so close, so many times ..."