The former boyfriend of a British travel rep left with serious acid burns after an acid attack may have hired a hit-man to target her, police in Portugal believe.
Eleanor Chessell, 29, has second- and third-degree burns to more than 50 per cent of her body after her assailant, who uttered the single word "sorry" in Portuguese, showered her with an unidentified corrosive liquid.
Chessell has told police she did not recognise the man who attacked her and police in the popular Algarve resort of Alvor are now trying to trace her former boyfriend, the Daily Telegraph reports.
Detectives are understood to be working on the theory that he may have hired a third person to carry out the attack for him.
Chessell's ex, who is thought to be Portuguese, is said to be known to police, after at least one previous domestic violence call.
He is alleged to have forced Chessell to switch hotels after tracking her down to a previous posting in Albufeira, on the Algarve, after she left Madeira, where they met.
It is believed Chessell may have been lured by a phone call or message to the spot near an Intermarche supermarket where she was attacked at the weekend.
So much acid was thrown over her - leaving burn marks on the road and pavement and scorching nearby undergrowth - that three police officers needed hospital treatment for breathing difficulties.
The liquid is said to have "melted" the victim's clothes "like wax".
Chessell, who works for the TUI tourism group, managed to cover her face but the acid hit her on the arms, stomach and legs.
She remained under police guard last night in a specialist burns unit at a Lisbon hospital, where her condition was described as "serious".
A source close to the inquiry said: "The investigation is pointing towards a former boyfriend who officers suspect may have created a fake Facebook profile, giving the idea he was someone else, started chatting with the victim and then set up a meeting".
"They had a relationship in the past and there is a domestic violence history. On top of that, his whereabouts are unknown since this happened. Police are trying to trace him."
Another source close to the investigation added: "It was a very shocking scene as the clothes were melting like wax.
"The victim apparently tried to protect her face, because she was not burned in the face - just a spot on the right cheek. The main injuries were on her arms, stomach and legs."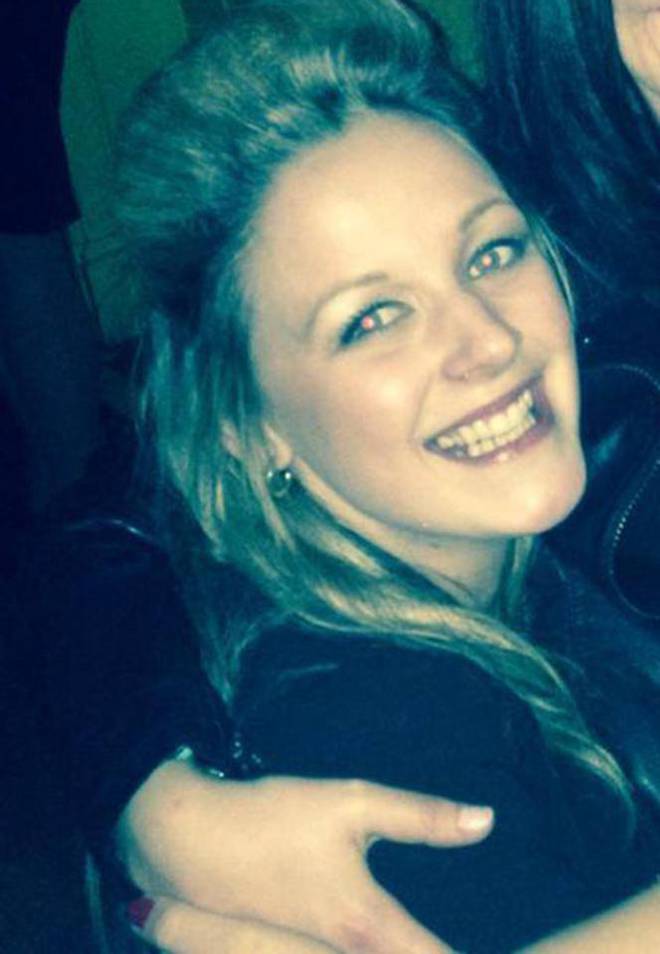 "Three police officers ended up in hospital affected by vapours from the acid and suffering from respiratory problems."
One of Chessell's colleagues at the Hotel Alvor Baia, in the city of Portimao, said: 'Everyone is just very shocked. We cannot believe what had happened to Ellie. She is such a lovely girl, so bubbly and happy.
"It is sickening to think what has happened to her. We are all praying that she fully recovers."
The investigation into Saturday's acid attack is being led by the Policia Judiciaria in Portimao, which first investigated Madeleine McCann's disappearance under the guidance of controversial ex-police chief Goncalo Amaral.
They have yet to make any official comment. It is not known if an arrest warrant has been issued.
Alvor is a pretty Portuguese fishing village on the banks of the Odiaxere River that has become a popular holiday destination for British tourists in recent years.
It is a short bus ride from the lively resort town of Praia da Rocha or the historic city of Portimao.
It is renowned for having some of the finest beaches of the western Algarve.