A man has caused panic among family after faking a murder scene in a bathtub by pouring ketchup all over his fiancee and then sending photos around saying he had killed her.
Police were called to the home of Micah Risner and Nataleigh Schlette in Sandusky, Ohio on Thursday night after getting 911 calls from three "hysterical: family members and friends who thought the so-called murder was real.
A number of officers showed up to the couple's home before discovering that the scene in their bathtub had been staged as a practical joke, Daily Mail reports.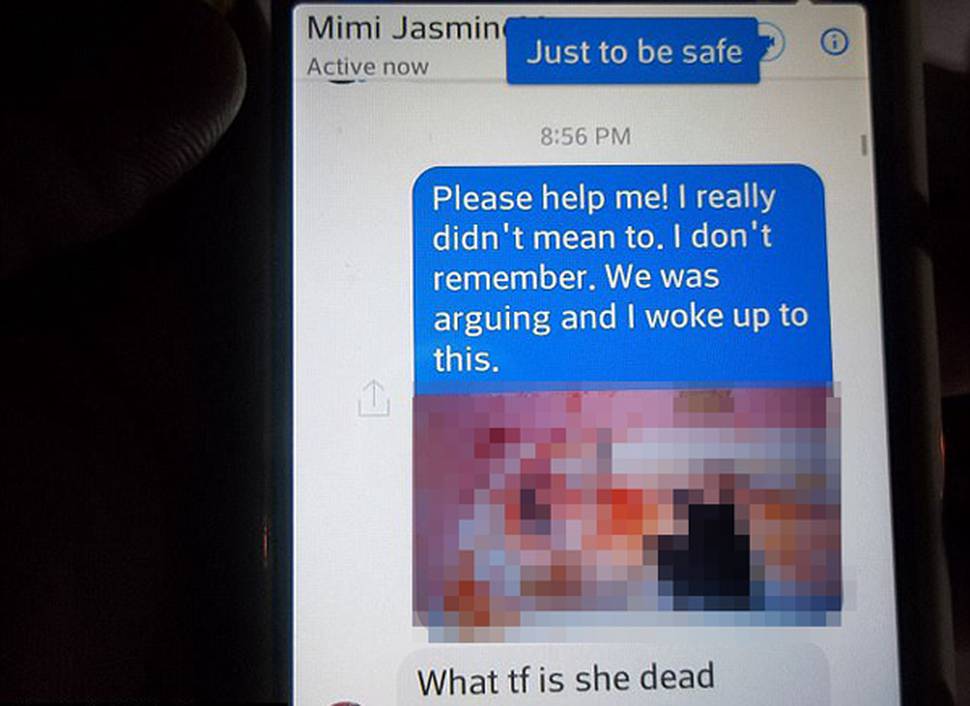 Both Risner and Schlette were arrested and charged with inducing panic.
Police Chief John Orzech told Dailymail.com that the couple had indicated Risner's sister had allegedly stolen money from them and it was their way of trying to get her to come back to the house.
"We sent a lot of people there. The mother that had called us on 911 was very distraught thinking this was real," Orzech said.
He described the ordeal as a very "bad joke".
It is not clear how many people Risner sent the photos to. Police released copies of some the text messages Risner had sent to his sister after sending out the crime scene photos.
"Please help me! I really didn't mean to. I don't remember. We was arguing and I woke up to this," Risner sent to his sister.
His sister responded: "What the f*** is she dead Michah?? Answer me now!!"
"I woke up on the bathroom floor with blood on me. And her like that. I'm trying to clean. But I don't know if I shoumd (sic)," Risner wrote.
A letter text from his sister informed Risner that police were on their way to investigate after their called 911.
"Why the cops coming? Don't call the cops," Risner wrote.
She responded: "(I don't know) what's going on. Just to be safe... I didn't call them Mican. Delete all this from your phone."
Police Sergeant Dawn Allen told the Sandusky Register: "She got into the bathtub, and they put ketchup all over to make it look like he murdered her.
"He started sending the picture and texting that he did it.
"We had three people calling in hysterical not knowing what was going on."
Risner had even posted a status on Facebook to make his friends believe the prank saying the police had been to see him and that he had "messed up".
"No point running and making things worse. I messed up and did some things I shouldn't have. But now I have to face the consequences of my actions," he wrote.
"If I could turn back time, I'm not sure I would change things cause at least I know I did what I thought needed to be done at the time and I'm ok with that."
He wrote that his family and friends probably wouldn't make it to the house before police took him away but he would 'appreciate' if they would stick by him no matter what.
"I'm gonna miss every single one of you that I knew and that treated me like family. I love you all so much," he wrote.
"I promise to get better and do better, especially because this isn't real and you should post it as your status and see how many people actually read stuff till the end before they fall for it."
The couple couldn't be reached for comment. They pleaded not guilty to the charges on Friday.