A resident in a Moscow high-rise made a miraculous escape when she fell 60ft in a bid to escape an enormous blaze engulfing her block of flats.
The heartstopping footage, captured on multiple mobile phones, shows a fire raging from the windows of the apartment complex some eight storeys up.
Black fumes billowed furiously as the women teetered on the brink of her balcony overlooking a 20 metre fall.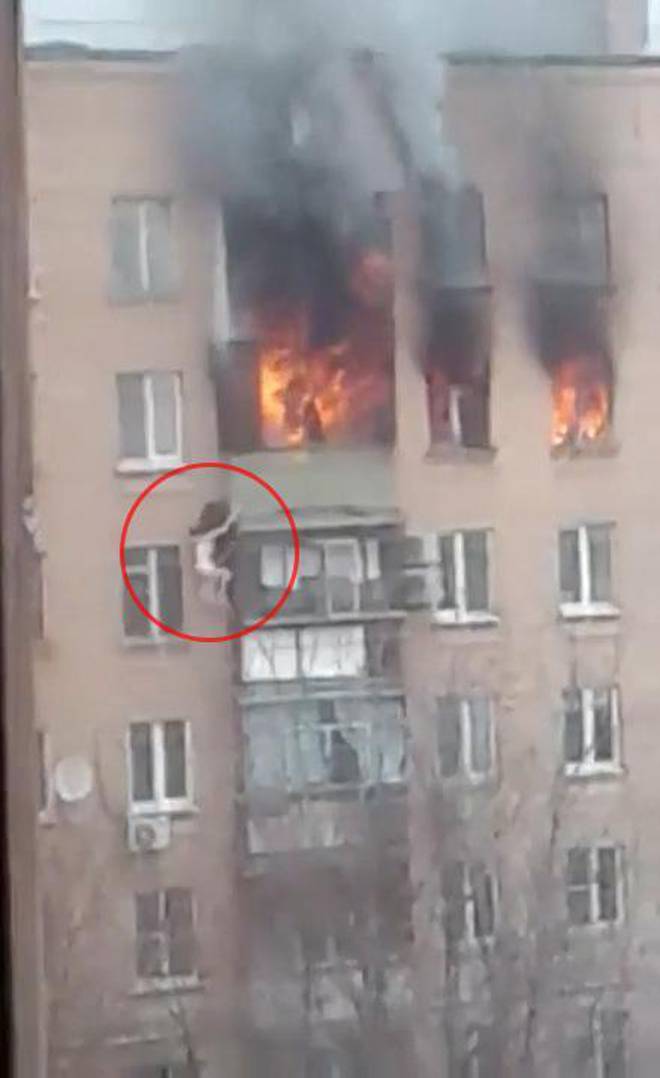 Faced with the very real possibility of being burned alive the unidentified woman climbed out of her window desperately trying to avoid the inferno.
However, unable to hold on the the balcony railings any longer the woman slipped and fell backwards seemingly to her death eight floors below.
An ambulance rushed to take her to the hospital to treat her injuries and for smoke inhalation.
It has been reported that the women fell into a coma afterwards.
Emergency services took the woman to hospital to be treated for her impact injuries and smoke inhalation.
Nine people were evacuated from the blaze including a child living in the building who required medical assistance afterwards.
The cause of the fire has yet to be determined.