A UK mother-of-two says she attacked Rose West in jail because she was "sick" of the amount of fan mail the evil child killer was getting from twisted admirers.
Julie McAllister is said to have "pummelled" the 63-year-old repeatedly in the face during the vicious attack at England's Low Newton prison in Durham.
Serial killer West, who is serving life in prison for killing 10 children, was left with a black eye and facial swelling after being pinned down and beaten repeatedly, Daily Mail reports.
McAllister, 37, who was handed a two-year sentence for arson last July, told ChronicleLive: "West got a fan club, she gets the most fan mail.
"She walks around the jail like she owns it. I got sick of it so I cracked her.
"She is a horrible, vile woman. The fact she still gets fan mail shows there are some sick people out there."
But McAllister revealed other prisoners still show respect towards the killer despite her string of convictions for crimes against children.
She said: "The other girls just think to themselves, 'I'll make the most of my sentence, keep my head down and be civil to her'.
"But I am a mother, I just can't live with someone like that. I hate her."
Prison insiders said that the younger inmate took West by surprise in the beating last October.
A source told The Sun at the time: "She is a big woman but is getting on a bit, and this other girl is younger and caught her by surprise.
"No one knows what it was about, whether it was to do with a fling or anything and Rose has kept quiet about it.
"But a lot of the inmates hate her because of her crimes and for what's seen as her celebrity status inside."
McAllister was initially jailed for pouring paint on her father's VW Golf car before setting fire to the vehicle.
She has now been moved 240km from Low Newton prison to Styal prison in Cheshire and says her family cannot afford to make the journey to visit her.
West, who was convicted of a total of 10 murders in 1995, lives in Low Newton prison at a cost of £50,000 ($87,361) a year to the taxpayer.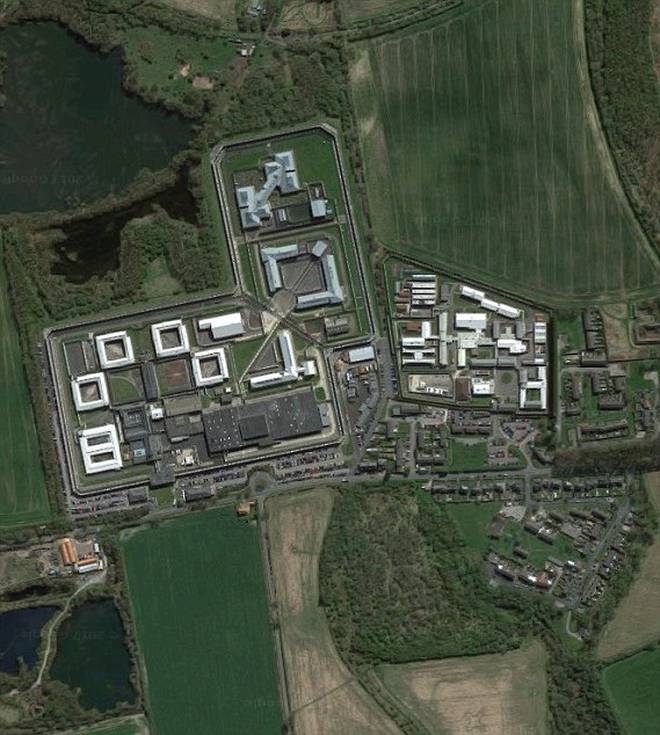 She is said to have had a string of lesbian relationships in jail, where she enjoys "celebrity status" because of her high-profile crimes, according to the source.
West has been with murderer Julie Campbell, who set fire to her husband, Sarah Best, who killed her male lover with a knife, and 140kg Amanda Summers, who torched a chemist's shop.
Her husband, Fred, killed himself in 1995 shortly before he was due to stand trial alongside her for 12 murders in the famous Cromwell Street House of Horrors case.
Now, West enjoys listening to The Archers on Radio 4, playing Monopoly, embroidery, cooking and shopping from catalogues.
She also loves beauty products from Avon and trinkets from Argos, which she has delivered, according to well-placed sources.
It has been reported in the past that her cell at Low Newton has a TV, radio, CD player and her own bathroom.
In 2013, she is said to have given Baby P's mother, Tracey Connelly, lessons in how to protect her identity.
She is also said to have befriended child rapist Carole Fishburn, who was jailed for 16 years in December for a series of vile sex attacks against young girls.
The pair are said to have spent time in each other's cells, reading and watching television, while West showed Fishburn how to order treats and magazines.
Branded "wicked, depraved, and dangerous" by a judge, Fishburn was jailed for 16 years in December for a series of vile sex attacks against young girls.
She was moved to Low Newton from Bronzefield jail, Surrey, in 2008 after a plot to kill her with pool balls in a sock was discovered by prison bosses.