A 15-year-old boy has been charged with first-degree murder for shooting dead his mother's boyfriend, after the man threatened to ''torment her until she committed suicide''.
The incident happened in the early hours of Wednesday at the home Jessica Whidden, her son, Michael, and her boyfriend Paul Gregg jnr share in Mulberry, Florida, the Daily Mail reports.
Jessica Whidden had not been staying at the home for several nights because of her arguments with Gregg.
On Monday she decided to go her Mulberry home to get ready for a dinner with friends.
Before she came home, Michael allegedly warned Gregg not to start another argument with his mum.
Nevertheless, Michael's mum and Gregg did get into an argument, with Gregg accusing Whidden of cheating. According to the police, Whidden has another boyfriend.
Whidden left, but when she returned the two went at it again.
Gregg then got a steak knife from the kitchen and approached the bathroom where his girlfriend was.
He allegedly started screaming that "he wished he could kill her and that he would torment her until she committed suicide".
At that point, Michael blocked Gregg from entering the bathroom. Michael says that Gregg was waving the knife and pointing it at his mother at times, but then he eventually walked away.
Nonetheless, Michael went to his room and fetched a 12-gauge shotgun and came back out and pointed it at Gregg, who was then sitting on the couch.
He says Gregg then got up and started walking to the bedroom where more guns were stored. Michael shot him as he neared the closet.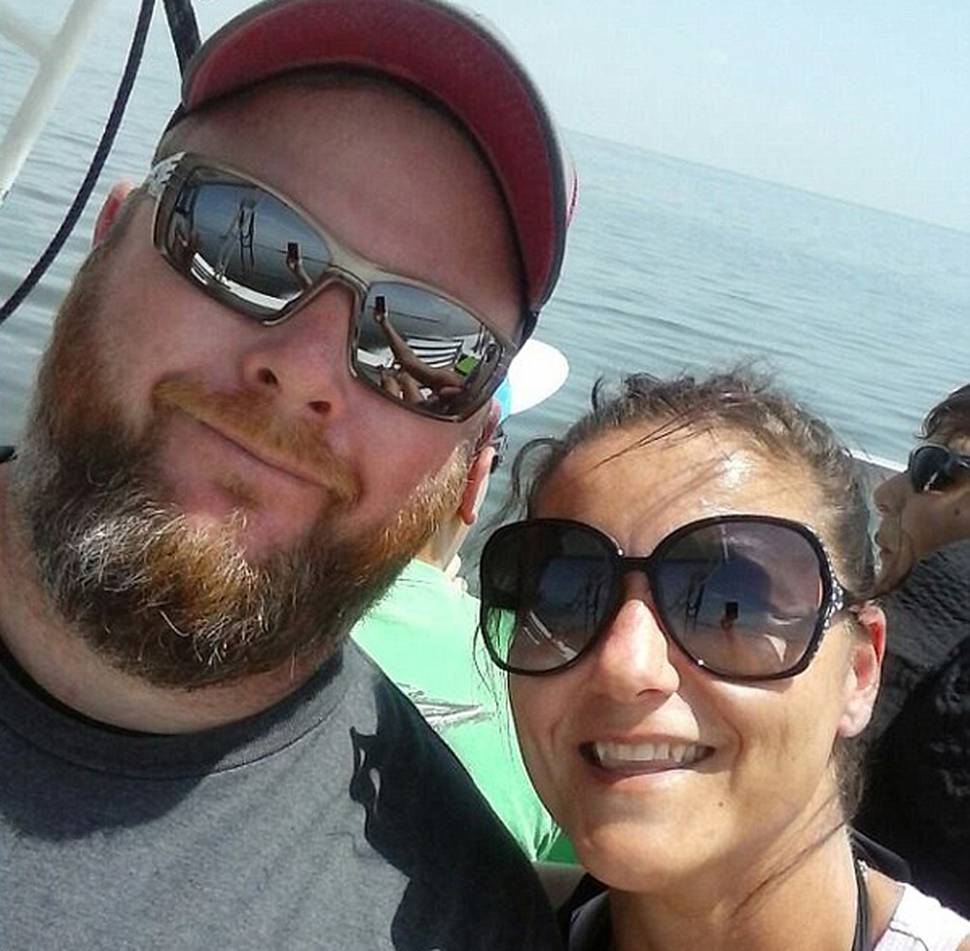 After the incident, Michael and his mum went to a nearby church and called authorities.
Michael told responding officers that "he had enough" and was afraid that if he didn't do something, Gregg might hurt his mom.
Whidden told police that her boyfriend had been abusive before, but that she had never reported the violence. She also said that her son had stepped in to defend her in these past incidents.
Michael was arrested on a charge of first-degree murder. It's still unclear whether he will be tried as an adult or as a minor.
Family members said that Whidden and her boyfriend were heavy drinkers and argued often.
"It's just a red-hot mess," Polk County Sheriff Gracy Judd said.
"We got a man who was drunk. A girlfriend he's lived with for five years. We got a kid in the middle of this manure pile, and we're trying to sort it out."
Where to get help:
If it is an emergency and you or someone you know is at risk, call 111.
• Women's Refuge: 0800 733 843
• Victim Support: 0800 842 846
• Family Violence Info Line: 0800 456 450
• Lifeline: 0800 543 354 (available 24/7)
• Suicide Crisis Helpline: 0508 828 865 (0508 TAUTOKO) (available 24/7)
• Youthline: 0800 376 633
• Kidsline: 0800 543 754 (available 24/7)
• Whatsup: 0800 942 8787 (1pm to 11pm)
• Depression helpline: 0800 111 757 (available 24/7)
• Rainbow Youth: (09) 376 4155
• Samaritans 0800 726 666