The parents of the young boy who lost his life this past summer while riding down a slide at a Kansas water park are speaking out for the first time in a new interview.
"Six went to the park and five came back," said Scott Schwab in an interview Monday morning on Good Morning America.
The Kansas House representative was referring to the day that his son Caleb, 10, was decapitated in front of his older brother during a family outing to the Schlitterbahn Waterpark in Kansas City, Daily Mail reports.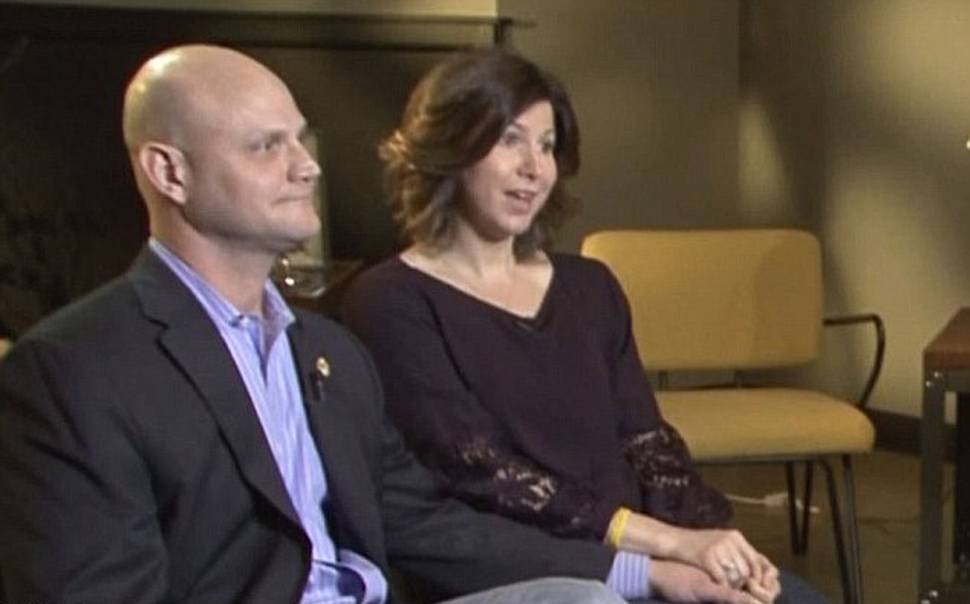 He was riding down the 168-foot slide Verruckt, which is German for "insane," when he flew off the multi-person raft that makes the 17-story drop at speeds of up to 70 mph and fell 50 feet to his death.
Scott also recounted the final time he spoke to Caleb just before the boy took off for the ride with his 12-year-old brother Nathan.
"Before they took off I said, 'Brothers stick together.' And he said, 'I know dad,'" said Scott.
It was the last time he saw his son alive.
Police launched an investigation after Caleb's death, but ultimately decided against filing charges in the case, which was settled in a civil suit last month.
The details have not been made public, but court transcripts show that Caleb's three brothers will be receiving lifetime payments from Schlitterbahn Waterparks and Zebec, the manufacturer of the rafts used on the slide.
All three were at the park that day, but only Nathan witnessed the fatal fall.
Moments after the tragedy, Caleb's mother Michelle said that she could hear Nathan from where she was in the park.
"He was screaming, 'He flew from Verruckt! He flew from Verruckt!'" said Michelle.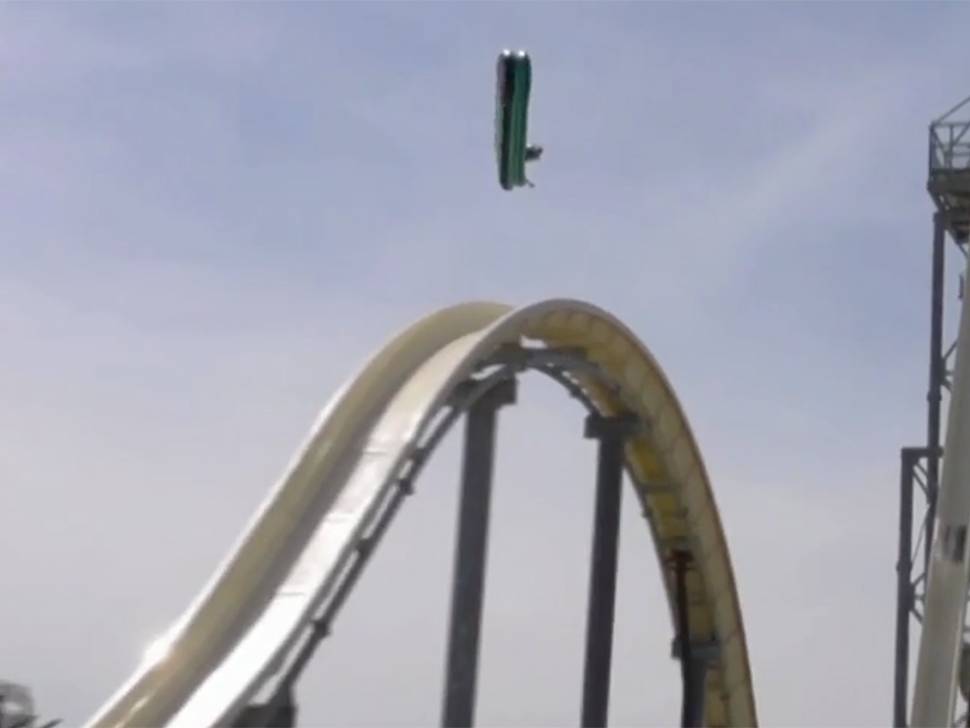 When she arrived at the site of the accident, she was quickly met by a man who stopped her from going any further.
This was not a case however of him trying to hide what happened, but rather looking to spare the mother of any additional grief.
"There was a gentleman who wouldn't allow me to come close enough to see what was going on," said Michelle.
"And he kept saying, 'No, trust me. You don't want to go any further.'"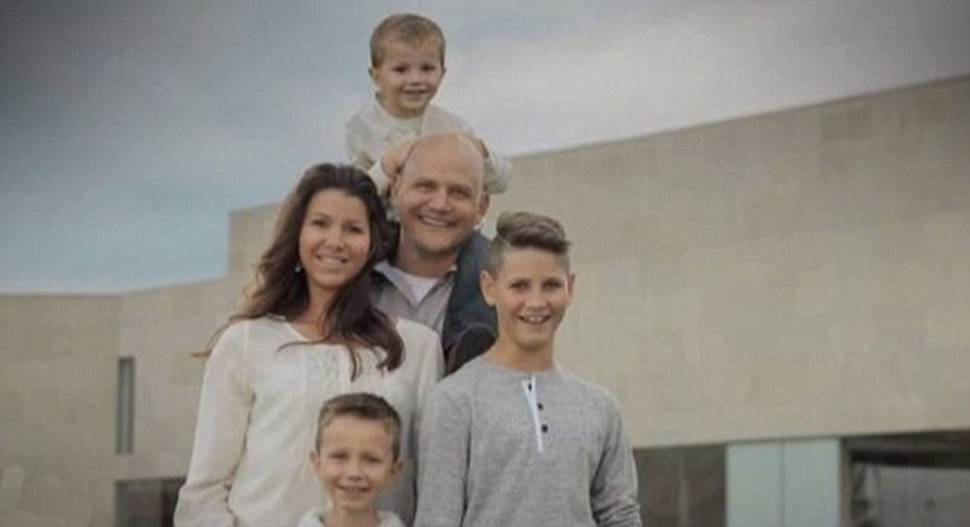 Scott said that he was in a state of shock, and quickly approached a man hoping to get some answers.
"I said, 'I just need to hear it from you, is my son dead.' And he just shook his head, and I said, 'I need to hear it from you, is he dead?'" said Scott.
"And he said, 'Yes, your son is dead.'"
Scott then added: "It was surreal. I don't even hardly remember driving home."
When asked about whether the family blamed anyone, Scott said that while the death was technically an "accident," there had to be some "accounting" on the situation "because someone was negligent."
Now the family has old videos of their son to remind them of the boy they, but even those can me too difficult to watch.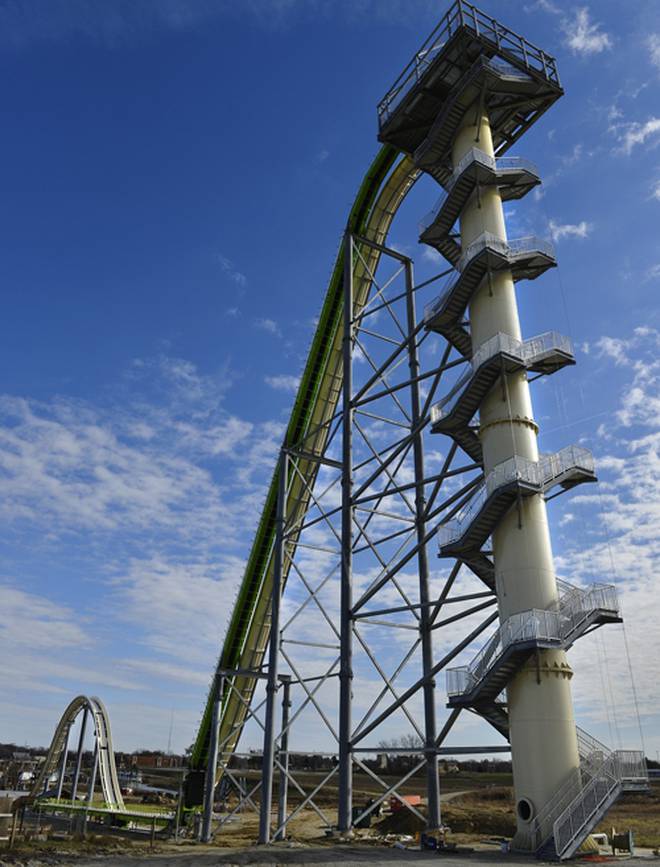 "There's times where you're just like, 'I can't look at that right now,'" said Scott.
Michelle went on to say of her husband: "He can't do it because it's just too hard to look at the videos. It's too much some times."
It has now been six months since the family's loss, and both parents agreed on the one thing they miss the most about Caleb.
"Giving him hugs," said Michelle.
"Watching him play soccer. I mean, so much. So many things."
It was just hugs for Scott though, especially his "morning hug" with his boy.
The father previously said shortly after Caleb's death: "When my kids were born, Nathan was my pleasure, Caleb was my joy, Alex was my delight and Isaac was my treasure.
"We've lost some joy. We've lost Caleb, my joy. But we'll get it back."
The family, who said that their faith is what has been keeping them strong in the aftermath of their unspeakable loss, also shared why they chose to sit down for the interview.
"We have a box of greeting cards from around the world and we just want people to know that we're thankful. And yeah, we're still hurting, but we're gonna be okay," said Scott.
They also offered up a message to all parents, saying: "Be in the moment and hold your kids just a little bit tighter."