Donald Trump is just one day away from officially being inaugurated into the White House, but a number of crucial policy questions remain unanswered.
As analysts have pointed out, it's difficult to determine exactly what the President-elect's course of action will be due to his unpredictable behaviour.
But with Trump set to finally take the reins this weekend, he needs to start providing some real responses.
Here are some of the big questions that still surround the President-elect's major policies.
WHAT WILL TRUMP REPLACE OBAMACARE WITH?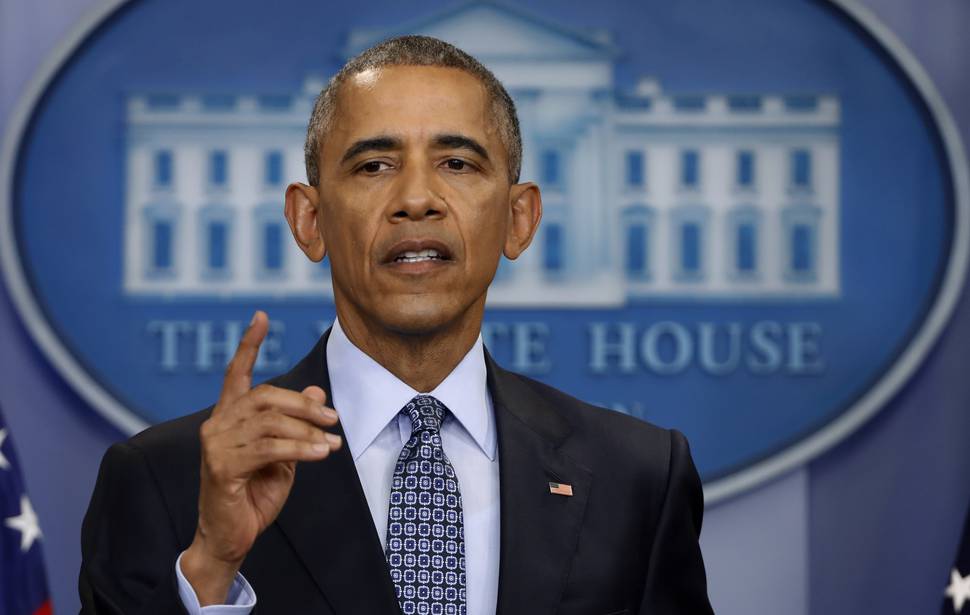 Trump has long vowed to overhaul the public health system.
University of Melbourne American history lecturer Emma Shortis told news.com.au his main focus going into the White House would be to repeal the Affordable Health Care Act.
"I think we've been burned by Trump before, trying to predict what's going to happen," she said. "But from what Trump and the Republicans have said, their priority is going to be this so-called 'repeal and replace' of Obamacare.
"But they don't seem to have a replacement option, so it may take a little longer than they're expecting.
"Republicans are divided on the issue, and would be reluctant to repeal just for political reasons. That would be a risky move. But it's definitely a priority."
Republicans have long been critical of Obamacare, saying its high premiums and deductibles leave those who enrol in it feeling like they don't have insurance.
Last week, Trump said his alternative plan would provide "insurance for everybody" with "much lower deductibles", the Washington Post reported.
He also vowed to demand that drug companies negotiate directly with Medicare and Medicaid to lower their prices, saying they would no longer be "politically protected".
But there are absolutely no details on how he'll actually go about completing this huge task, prompting some Republicans to call to slow down the repeal effort until a replacement plan is unveiled.
This week, incoming vice president Mike Pence addressed the issue very vaguely, telling CNN he has "seen a lot of great ideas" and that officials are "getting very close" to a replacement health care act.
He did not offer any clarification on what this would entail.
HOW WILL TRUMP ACTUALLY DEPORT CRIMINALS?
Forced deportation of undocumented migrants remains one of Trump's signature policy aims, and certainly the one he was most vocal about during his political campaign.
"Day one, my first hour in office, those people are gone," he told supporters in Arizona back in August.
In a 60 Minutes interview the week after the election, he vowed to deport "two to three million" unauthorised immigrants who he said have been convicted of criminal behaviour.
But even ignoring that (sketchy) figure, there's still a lot we don't know about Trump's plan.
For example, what will happen to the DREAMers - the immigrants brought illegally to the US as children, for whom Obama implemented executive actions to protect from deportation?
What will be the fate of undocumented immigrants who aren't convicted of any crimes? Are these people expected to self-deport and return with visas? Will Trump actively round them up and deport them himself?
Then there's Alabama Senator Jeff Sessions, Trump's pick to serve as Attorney-General, who has previously claimed too many legal immigrants are coming to the US. How much influence will he have on Trump's policy? Is there a chance the crackdown could extend to non-US citizens legally residing in the country?
Oh, and let's not forget the infamous wall.
The question still remains as to whether Trump can and will actually build a wall between the US and Mexico with congressional approval.
The first point of Trump's 10-point immigration plan states: "Begin working on an impenetrable physical wall on the southern border, on day one. Mexico will pay for the wall."
Mexican President Enrique Peña Nieto has repeatedly stressed the country will not give a cent for it.
Not to mention, Republicans in Congress aren't terribly jazzed about infrastructure projects that cost billions of dollars.
Trump has put the price at between $8 billion and $12 billion, although others have suggested it could be as high as $25 billion.
The President-elect will ultimately need congressional approval in order to go ahead with the "wall", and if he can't properly justify the expenditure, well ... that may be his loudest campaign pledge down the drain.
HOW WILL TRUMP DEAL WITH CONFLICTS OF INTEREST?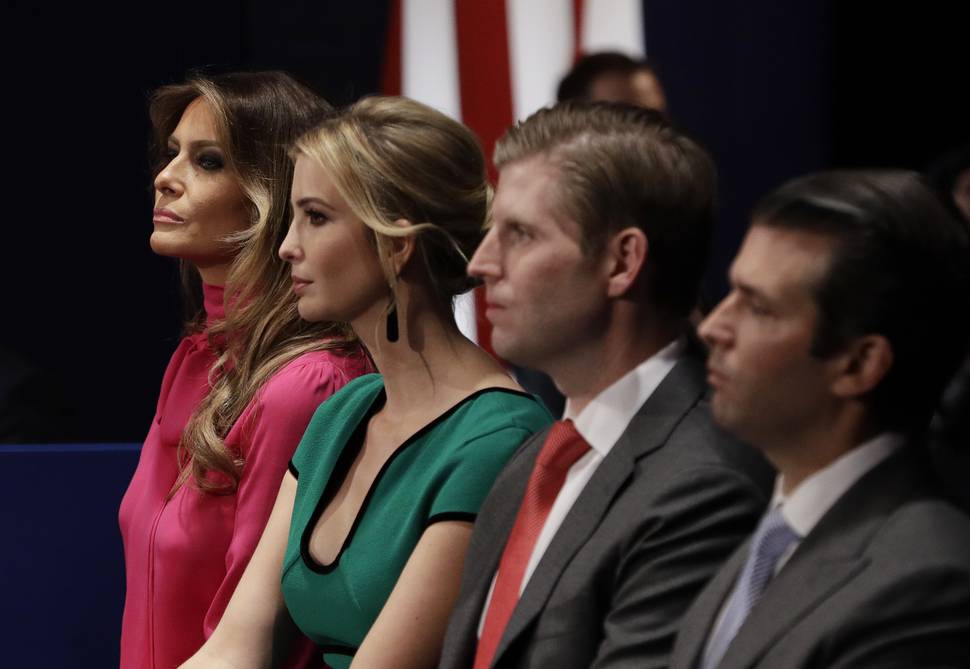 Questions still linger over how Trump will keep his business endeavours separate from his role in public service.
That is, separating himself from his business empire to ensure there is no corrupt activity through juggling his private and public endeavours.
Traditionally, leaders have addressed his through putting their businesses into a blind trust upon entering the White House - an independent, anonymous figure that handles the private business while the President is in office.
But at a press conference earlier this month, Trump said there was no need to place his business or place assets in a blind trust.
Trump has said his two adult sons, Donald Jr and Eric, will be running day-to-day operations of his business, and claimed he wouldn't have access to the details of the business.
Questions still remain over the legitimacy of this in terms of Trump's separation from his business endeavours.
Trump has claimed he will not speak to his two sons about the business - how will this be enforced? Would restrictions be placed on dealings conducted by Trump's sons? Could they still conduct deals separate from his business, and would these dealings be publicly disclosed?
WHAT WILL HAPPEN WITH RUSSIA AND CHINA?
Other than antagonising China over trade and criticising America's involvement in NATO, we still don't really know Trump's vision for America on a global scale.
We know he takes a flattering view of Russia and Vladimir Putin - so much so that it's led to speculation the country has blackmail material on him.
Do any of Trump's associates have specific contacts with Russian officials? Is Trump going to end sanctions on the country - including those imposed last month by Barack Obama - and give Vladimir Putin a freer hand in Ukraine and Syria?
Then there's China. Trump has sparked heated controversy with the rising superpower since his election win, with everything from his controversial phone call with Taiwanese president Tsai Ing-wen to his lashing out over China's trade policy.
When - if ever - does Trump intend on carrying out his threat to impose a 45 per cent tariff on Chinese goods?
Earlier this week, experts told news.com.au that a war between the US and China was perfectly feasible.
Honorary Principal Fellow Allan Patience from the University of Melbourne's Asia Institute told news.com.au Trump's hostile exchanges with China must not be taken lightly, especially as the country's media continues to threaten war on behalf of the communist government.
"America needs to be taking these threats very seriously," Dr Patience said. "This is not small talk. These are official organisations reflecting the President. We should really be hoping that intelligent diplomacy should step in."
Regardless of whether these threats are carried out, is Trump prepared?
On one hand, the President-elect has heavily criticised US alliances with other countries, claiming they give too much and get too little in return.
With his "America first" party line, he's also suggested a desire to withdraw the country from the global stage.
Does this mean Trump will withdraw America's presence from the South China Sea? Or will he increase the military's presence there in line with his threats to "go after China"?
WHAT ABOUT TRUMP'S BIG INFRASTRUCTURE PLAN?
Trump intends to budget $1 trillion for an infrastructure overhaul, which will be used on a variety of highway, watery, bridge and airport projects.
The possibility of a major infrastructure spending plan is one of several factors that have fuelled the recent run-up in stock prices.
But how likely is it to take effect?
Senate Majority Leader Mitch McConnell tried to talk down expectations a few weeks ago, telling reporters he wants to avoid "a $US1 trillion stimulus", Associated Press reported.
Reince Priebus, who will be Trump's chief of staff, said in a radio interview that the new administration will focus in its first nine months with other issues like healthcare and rewriting tax laws. He sidestepped questions about the infrastructure plan.
Trump himself seemed to back away from the pledge in his first post-election New York Times interview, saying infrastructure won't be a "core" part of the first few years of his administration.
But he's more recently contradicted this by naming billionaire real-estate developers Richard LeFrak and Steven Roth - both longtime associates of the President-elect - to head up a new council he is creating to monitor spending on the plan.
"They're pros," he said. "That's what they do. All their lives, they build. They build under-budget, ahead of schedule."
Little has been stated on how exactly the plan will be funded or implemented, and LeFrak and Roth are yet to comment.
So many questions. So little clarity.