For many Americans, Barack Obama's presidency embodies inspiration. A black man raised by a single mother, he made it to the highest office in the land on a message of hope and inclusiveness. A devoted husband and father, he will leave the White House without any notable scandal, either policy, political or personal.
What his legacy will be, how history will judge America's first black president, remains to be seen. His presidency was not without its stumbles and disappointments, but many who worked in his White House will remember the dignity and optimism with which Obama took on the major issues of our time.
Obama returned to Chicago for his farewell address to the country, where he reminded Americans of the good times and stressed his enduring faith in public service. In advance of his handover to Donald Trump, we asked those who served in his White House to recall their most inspiring day over the past eight years.
Here are the moments they shared:
• Cecilia Munoz, assistant to the president and director of the Domestic Policy Council:
In my eight years in the White House, I have savored especially the moments that have enormous impact without attracting much notice from official Washington. One of my favorites took place in July 2010, when President Obama signed the Tribal Law and Order Act. Native American women have a one in three chance of being raped in their lifetimes, something the president has described as a shock to the conscience. In part, this is because men who are not from a reservation can attack women on reservation land, escaping justice by tribal authorities once they are off the reservation. With the administration's help, Congress addressed these issues in the Tribal Law and Order Act of 2010 and the Violence Against Women Reauthorization of 2013.
The standard procedure for a bill signing ceremony is for someone to introduce the president while he waits in the next room. In this case, Lisa Marie Lyotte, of the Sicangu Lakota Ospaya people, began her introduction by bracing herself to recount her very moving story of surviving a violent sexual assault that took place in her home in front of her children. Not surprisingly, she was full of emotion and was at first unable to speak. The president, not waiting for the introduction, burst into the room and gave her a hug, quietly telling her, "I'm right here." He stood beside her quietly, occasionally squeezing her shoulder as she tearfully told her story and introduced him.
There wasn't much coverage of that signing ceremony in Washington, or of that dramatic moment in which a survivor of violence showed uncommon courage and her president showed uncommon grace. But I will treasure the memory for the rest of my days, with pride in the accomplishment and wonder that it took this country so long.
• Ned Price, special assistant to the president, and senior director and spokesman for the National Security Council
Working in the White House, history is inescapable. Along with my colleagues, I've witnessed momentous events - ones that have the potential to lift the national spirit - and endured the stinging pain of setbacks and even tragedy. These are among the moments I will never forget. But perhaps the most inspiring experience - at least on a personal level - was one that has meaning to no one but me.
I had been at the White House for just a few weeks, and - in classic newly-arrived-staffer-style - I was attempting to work at breakneck pace. In doing so, I made a rather mundane mistake by allowing my email to suggest a recipient whose name resembled that of a White House colleague. But, in this instance, the subject matter was sensitive, and the erroneous recipient turned out to be a reporter. My mistake was the stuff of headlines later that day.
As my initial panic gave way to agony and despair, my phone began to ring. The first call came from a senior White House official, who, I assumed, would ask me to pack my things. But that wasn't the message she had called to relay. Instead, she imparted words of encouragement. "Everyone makes mistakes. . . . You're doing great work. . . . Don't get discouraged." Her call was followed by several more from other senior officials with a similar buck-up message.
That was the moment I came to understand the nature of this workplace. Yes, the stakes are high and the pace can be grueling. But I became convinced that there was no better collection of decent colleagues anywhere - all of whom also happen to be among the most talented in their fields. Even as we collectively worked to serve the American people, I was inspired to learn how we also looked out for each other.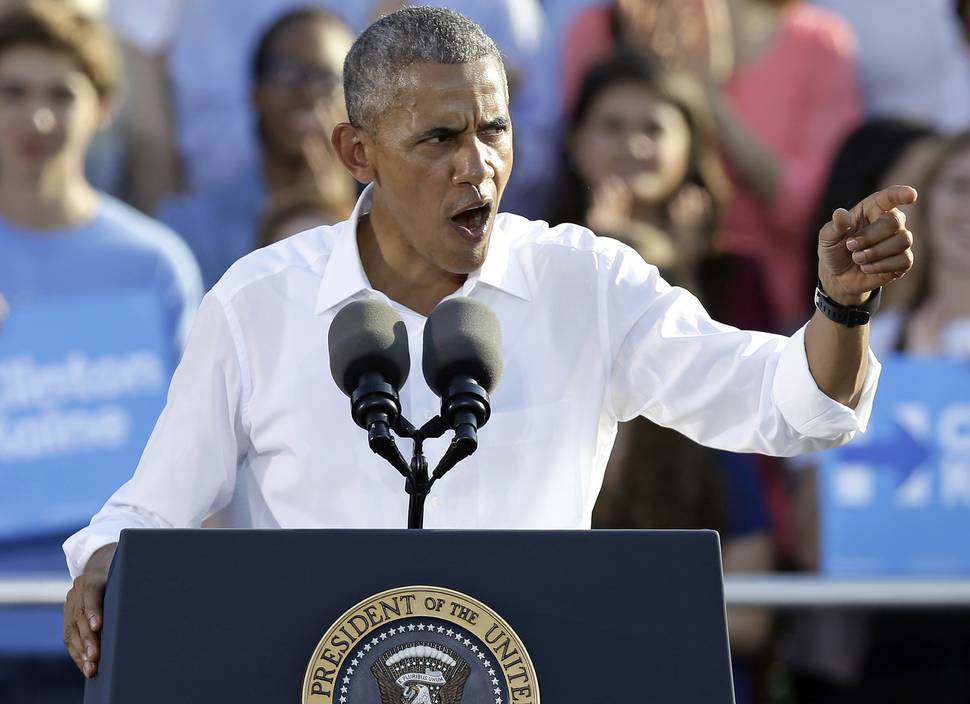 • Deesha Dyer, special assistant to the president and White House social secretary
My first inspiring moment at the White House was simply just stepping on the grounds inside the complex as a 31-year-old intern in 2009. Little did I know that eight years later the list of inspiring moments would grow so long.
Another moment that immediately and easily comes to mind is the day that President Obama and the first lady welcomed Pope Francis in September 2015. From everyday citizens to foreign dignitaries, the president and first lady have made the White House the People's House. They have encouraged us to open up the White House and make everyone feel included during their visits here.
Immediately upon becoming social secretary in May, I brainstormed how the thousands of guests on the South Lawn and the millions watching at home could feel part of Pope Francis' arrival ceremony. Until that moment, I had been lost in the fog of logistics and didn't stop and think about the significance of this rare visit. Listening to the choir, and seeing the 10,000-plus guests gathered on the South lawn to welcome Pope Francis helped me realize the significance of this historic and special moment in time.
• Greg Lorjuste, deputy assistant to the president and director of scheduling
Since the first Monday of his administration, I have served under President Obama. Since that time, I have worked on hundreds of incredible events, met celebrities that would blow you away and traveled to more than 30 countries, including a surprise visit to Afghanistan and the president's historic trip to Cuba. These experiences would leave anyone in awe, but my most inspiring day working at the White House came on Nov. 2, 2015 - the President's visit to Newark.
That day was special for two reasons. One, New Jersey is my home state, and my home town is Irvington, which borders Newark. Riding in the presidential motorcade down streets where I dwelled as a youth was surreal. And the issue that brought the president to Newark is one that I am passionate about - criminal justice reform. I've seen firsthand the numerous challenges these individuals face when returning home. They are physically freed, but not truly able to live as a free individual. They can't find a job, in some states they can't vote, and those who want to continue their education are denied access to many of the programs that would help them do so.
The president talked about the struggles ex-offenders face and what his administration was doing to give them a second chance at being productive contributors to society. He announced that the city of Newark would partner with local colleges and businesses to provide job training and placement to ex-offenders, a step that would ease their transition back to society.
The president fights for everyone, and especially those that need him most.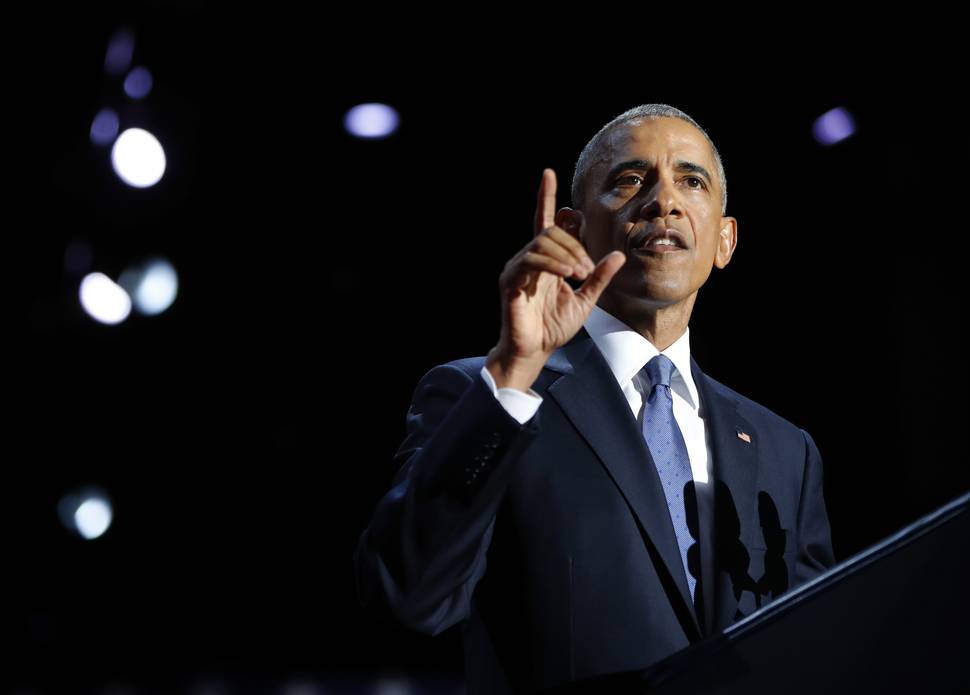 • Tyler Lechtenberg, senior presidential speechwriter
One day sticks out above all the others - Friday, June 26, 2015. It started with the news coming through our email - the Supreme Court had affirmed marriage equality in all 50 states. Later that morning, I stood behind the cameras watching the president deliver a brief statement in response to perhaps the greatest civil rights achievement of my lifetime. Toward the end of the remarks, he strayed from his prepared text into a beautiful, off-the-cuff tribute to all the millions of nameless Americans whose example pushed forward the cause of equality. Standing there in the Rose Garden, I thought of a friend from high school and a cousin - the folks who opened my eyes to this issue years earlier; the kinds of Americans who opened eyes and hearts in families and communities all across the country. LGBT rights is the issue that, probably more than any other, brought me into politics in the first place. And to see marriage equality come full circle, from the routine bigotry and cynical ballot initiatives of my college years to equal protection in all 50 states, was one of the greatest feelings of pride and satisfaction I've ever experienced.
But that was only part of the day. A few hours later, the President left for Charleston, S.C., to deliver a eulogy for the Rev. Clementa Pinckney. I sat and watched the speech alone in my office on the White House live-stream, until partway through the speech a colleague joined me. By the end, we were both in tears. This was the Amazing Grace speech. The president paid tribute to the black church as an institution, to the faithful nine who passed, and to the spirit of grace that the people of Mother Emanuel showed in the aftermath of unspeakable horror. He deftly grappled with the pain caused by the Confederate flag. And then he began to sing. It was a moment I'll never forget - punctuated by that long pause just before his first note. In the midst of overwhelming tragedy and sadness, at a time when we'd just seen hate and evil made flesh, the president summoned, within us all, a song.
I had nothing to do with either of those speeches; I was just along for the ride, watching history unfold; watching a president empathize with millions of Americans going through the highs and lows often laid bare by our democracy - but far less often both on the same day. It's the kind of day that no president can prepare for. But it's exactly the kind of day President Obama has always, always risen to meet. And it's a day that exemplifies these past eight years for me - pride in the work we've done; pride in the president we've served; and gratitude for the opportunity of a lifetime.
• MacKenzie Smith, special assistant to the president and director of scheduling and advance for the first lady
For the past three years, I've been tremendously honored - and very lucky - to have worked for first lady Michelle Obama. I've traveled with Mrs. Obama from Washington to Los Angeles, the South Lawn to Liberia, and the East Wing to Cambodia.
The private moments are the most memorable - the motorcade rides when it was only Mrs. Obama and me in the car and the hold rooms backstage before big events. That's why my most inspiring day at the White House was Thursday, Jan. 5, 2017. It was the day a small group of staff gathered to discuss the event where the first lady would give her final remarks. We have had countless meetings like this before for countless past events, but that day was different. No one made the comment aloud, but no one needed to - the weight of finality was evident to us all. She spoke of the message she wanted to share with young people - that they belonged, that each and every one of them has a place in this country of ours. I sat in awe listening to her. In a time of personal transition and uncertainty, she gave me a feeling of confidence. In that moment, I realized she's always going to have our backs. She's always going to fight for kids, fight for women, fight for those who need her most.
• Maria Town, senior associate director, White House Office of Public Engagement
July 26, 2016, marked the 26th anniversary of the Americans with Disabilities Act. It was also the second day of the Democratic National Convention, and White House staff knew that the eyes of the nation would be on Philadelphia. There was no reception nor speech from the president planned. Although intended to be a low-key ADA commemoration, the day became impactful and poignant.
That morning, I greeted visitors taking White House tours celebrating disability history. The tours featured artifacts such as buttons from disability rights marches and a do-it-yourself curb cut. While guests witnessed this activist history being celebrated, I was soon reminded of the work that remains to be done to achieve equality for people with disabilities. I learned that same day that 45 Japanese people with disabilities were stabbed in an institution and 19 of them had died. Immediately, I began working with colleagues on a White House response.
We created a dialogue between Japanese and American disability leaders, and the White House became a space for Japanese disability leaders to express their concerns and grief over their slain compatriots. We discussed how our countries could work together to advance the disability rights movement. Afterward, I attended the National Council on Independent Living's rally, which was a way for me to learn about NCIL's priorities and emphasize the importance of continued collaboration between disability organizations and the White House. Listening to the rally reminded me that public policy must center on the experiences of those whom the policy will affect.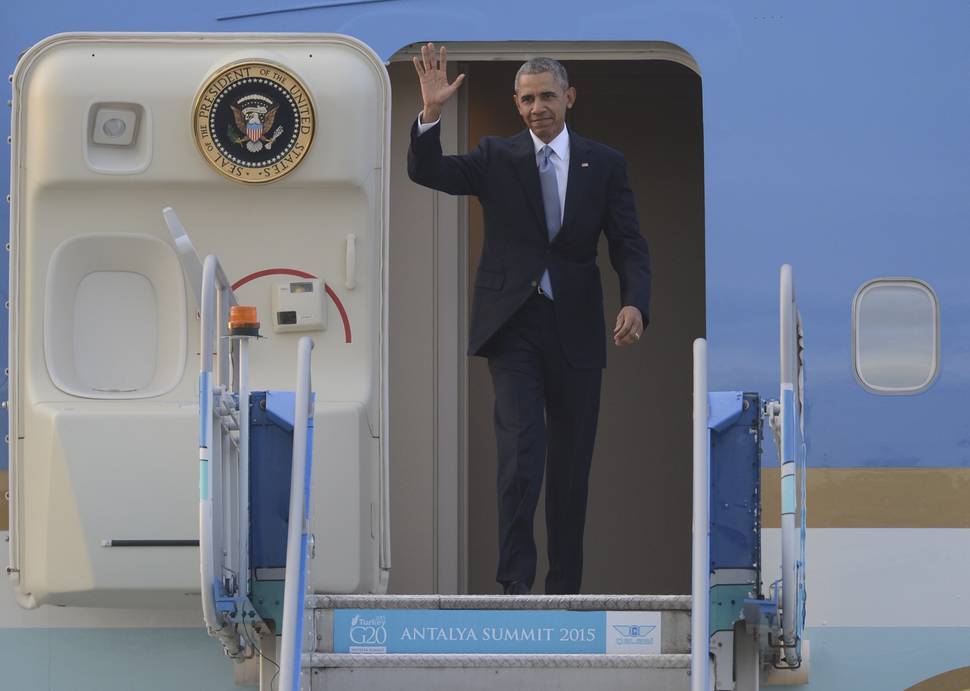 • Charlie Anderson, special assistant to the president for economic policy
Shortly after the 2014 midterm elections, I got an email that was short and to the point: President Obama had just approved moving forward with a Department of Labor effort cracking down on conflicts of interest in retirement advice. The system needed reform - some retirement advisers were steering their clients into sub-optimal investments, simply because those investment funds paid them money to do so. All told, these conflicts of interest were sapping a whopping $17 billion per year from Americans' retirement accounts. Over time, people doing everything right to scrimp and save could lose up to an astonishing 25 percent of the savings from these conflicts, which was unfair and hard to believe.
Over the past seven years working for the president, I had seen him make countless really tough calls, putting principled policy first. And he did so even when nobody was watching or when he wouldn't get any credit or might have taken a political hit. But I had no idea how he'd come down on this issue.
While it was a clear call on substance, an immense amount of moneyed special interests were aligned against the rulemaking. Even if we made an all-out push to get it done, our memo made clear that Wall Street might be able to lobby enough members of Congress to take it down. The memo was frank and relatively dark - while the policy was common sense, following a midterm election that was difficult for Democrats, the president could be weakened politically if he launched the effort and it was overturned soon after.
As the president often says, "Hard things are hard," and just as I'd hoped he would, he made an all-out case for the need for the rulemaking. At AARP in February 2015, he announced we were moving forward and made a forceful case for why the rule was needed. And today, because the Department of Labor skillfully got those rules final after adjusting them with extensive feedback, retirement savers will get better advice and have bigger nest eggs for their golden years.
• Raffi Freedman-Gurspan, senior associate director, White House Office of Public Engagement
I will never forget the unveiling of the Stonewall National Monument last June. It had been 47 years since that fateful night in 1969 when LGBT New Yorkers made a stand for human rights and dignity. Then, just two weeks before the historic commemoration by Obama and the National Park Service, the tragic shooting took place at the Pulse nightclub in Orlando. The LGBT community reeled from the aftershocks of the worst mass shooting in American history.
The administration - along with the state and city of New York - had planned a grand celebration at Christopher Street Park in Greenwich Village with members of the American LGBT community. It was to be a joyous day full of laughter and fun. I wondered: How would my community react in the midst of tragedy? Would this be received well?
It turned out this was just the moment our community, indeed the entire nation, needed. As Valerie Jarrett and Secretary Sally Jewell spoke about the importance of Stonewall's history as a part of the tapestry of the American chronicle, tears streamed down the of faces of young and old, Stonewall veterans, straight allies, police officers and residents of the Village. Everyone at that unveiling ceremony was moved and proud that despite harrowing odds the LGBT community was still celebrating its past and working toward our collective future.
That's the spirit of the Obama administration to me - dignified, resolute and deeply connected to the people. That diverse crowd of faces at Christopher Street Park celebrating our triumph over hate sticks with me to this day.