Two sisters who were kidnapped by their mother in 1985 during an ugly custody battle have been found alive and well in Houston.
Elaine Yates, now 69, took her daughters Kimberly, then four years old, and 10-month-old Kelly from their Warwick, Rhode Island home on August 26, 1985.
Yates, who was living under the alias Liana Waldberg, is now facing two counts of child snatching and could face up to 20 years in prison under state law, according to the Daily Mail.
Rhode Island State Police Lt. Col. Joseph F Philbin said authorities will not be releasing the names Kimberly and Kelly are now living under.
He said Kimberly and Kelly, now aged 35 and 32 respectively, are living in Houston and have families of their own, according to the Providence Journal.
A police spokesperson said the women were "obviously surprised" by the news.
Philbin said it was an anonymous tip left two days before Christmas that finally cracked the cold case.
Social media posts and court records helped investigators deduce that Waldberg was really Yates, according to authorities.
Yates was arrested on Monday at her Houston home by both Texas Rangers and Rhode Island State Police.
Her daughters were not present when she was taken into custody.
She has waived extradition back to Rhode Island and will face a judge on Wednesday.
Authorities said she was being 'very' cooperative during the investigation.
Rhode Island State Police said Kimberly and Kelly have been interviewed and were given their fathers' phone number.
Russell Yates was also informed that his daughters had been found after Yates was arrested and is 'dumbfounded' but 'relieved'.
"I've always been trying to find my children," Russell told WCVB.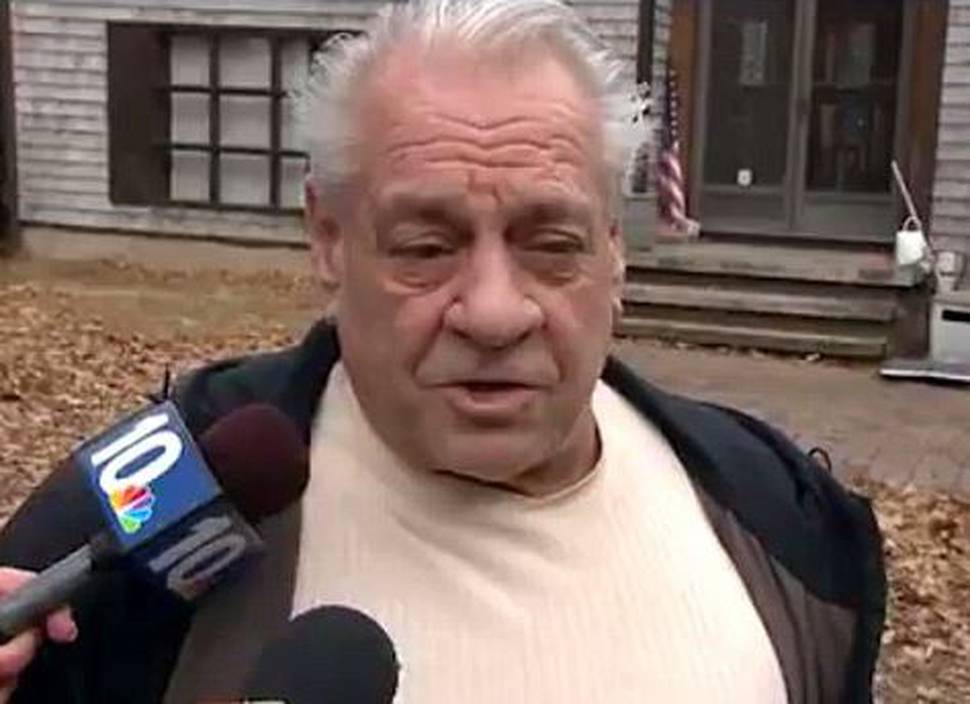 "And now at least it's up to them to get in touch with me."
"What happens with my ex-wife, I really feel bad about. But we gotta find out what's going on."
Russell said he did not want to see his wife prosecuted.
"That ain't going to help her, me or anybody else at this point," he said. "I just want to see my kids."
Authorities would not disclose whether Kimberly and Kelly knew about their true identity or that they had been living 1,800 miles away from their first home.
Yates abducted her children after finding out her husband, Russell Yates, with another woman.
Russell admitted to hitting Yates as they argued after his infidelity was revealed, but claims she had hit and kicked him several times first.
He took Yates to the emergency room for treatment, and staff suggested she go to a battered women's shelter in Massachusetts.
Yates took her children while Russell, a bar owner, was at work three weeks later.
He returned at 2am to find the house empty, according to the Charley Project.
Russell was awarded full custody of Kimberly and Kelly nearly three months later when Yates did not show up to court to contest.
A felony warrant was issued for Yates' arrest on November 16, 1988. Russell formally divorced Yates in 1996.
Yates' late mother Mary Pigeon, aged 77 at the time, went to prison for eight days in 1990 when she refused to reveal her daughter and grandchildren's whereabouts.
Pigeon, who died in 2000, always maintained that she did not know where they were.
Russell and Yates were high school sweethearts who wed they were 18 years old.
It would take them 16 years before they decided to have children.
Russell, a Vietnam veteran, said in 1988 that he was "foolish as a husband" and expected his wife to "accept an awful lot".
"When I came home I didn't want any restraints - I wanted some freedom," he told Providence Journal in 1988 as he recalled his return to the US.
"I didn't want to be told what to do, and what I shouldn't do."
Trouble in the marriage reached its boiling point in the summer of August 1985, when Russell stayed out all night on his 32-foot cruiser.
Yates found him there the next morning with another woman. Russell admitted it was not the first time he had cheated on his wife.
Russell returned to his family that afternoon at Pigeon's cottage in Point Judith, where a fight erupted when they began to discuss the night before.
He claimed at the time that Elaine "tried to kick him in the face" and then "slapped him two to three times" during the fight.
He then punched her in the forehead, the diamond ring leaving a cut.
Russell maintained that was the only night he got physical with his wife, but at the time at least one of her friend's said Yates was afraid of him.
"I don't know when or if, but I know she had to get away," Christine Reiff said in a 1985 deposition.
"She was afraid of Russ. She thought he might really hurt her."
Russell, who called himself a "good dad but a terrible husband", believes his wife left her whole life behind as a way to "get even" with him.
Now he is left wondering if his children will reach out.
"I hope they get in touch with me," he said.
"I've been searching for them for 30 years."