The New Zealand friend of woman found dead at a Melbourne strip club says she fears the exotic dancer was killed.
Exotic dancer Stacey Tierney, 29, was found dead in Dreams Gentlemen's Club Melbourne where she reportedly worked on Monday, December 19, the Daily Mail reported.
Homicide detectives have joined an investigation into the death of the British traveller whose body was found 12 hours after she died, slumped over in the club.
On Tuesday, police confirmed Melbourne Crime Investigation Unit investigators had spoken to Tierney's family and the Homicide Squad is included in the investigation of her mysterious death.
Authorities are awaiting a post-mortem examination.
The fitness instructor from Manchester allegedly spent the day before partying with a group of men while the strip club was closed.
But the men are believed to have fled when she died, abandoning Tierney's body inside to be discovered when the club opened the next day - 12 hours after she had died.
Tierney reportedly told club staff members she was not feeling well when she arrived for her shift on Saturday, December 17, according to 9News.
New Zealander Briar Rose reportedly danced with Tierney at a strip club in Queensland, before the British woman moved to Melbourne.
"As soon as I heard she had died I asked if she had been killed ... [I] knew in my heart that something was not right," Rose told the Daily Mail.
Rose said it was out of character for Tierney to be spending time with men she did not know at a club she worked in after hours. There is no suggestion that the management of the club is implicated in her death.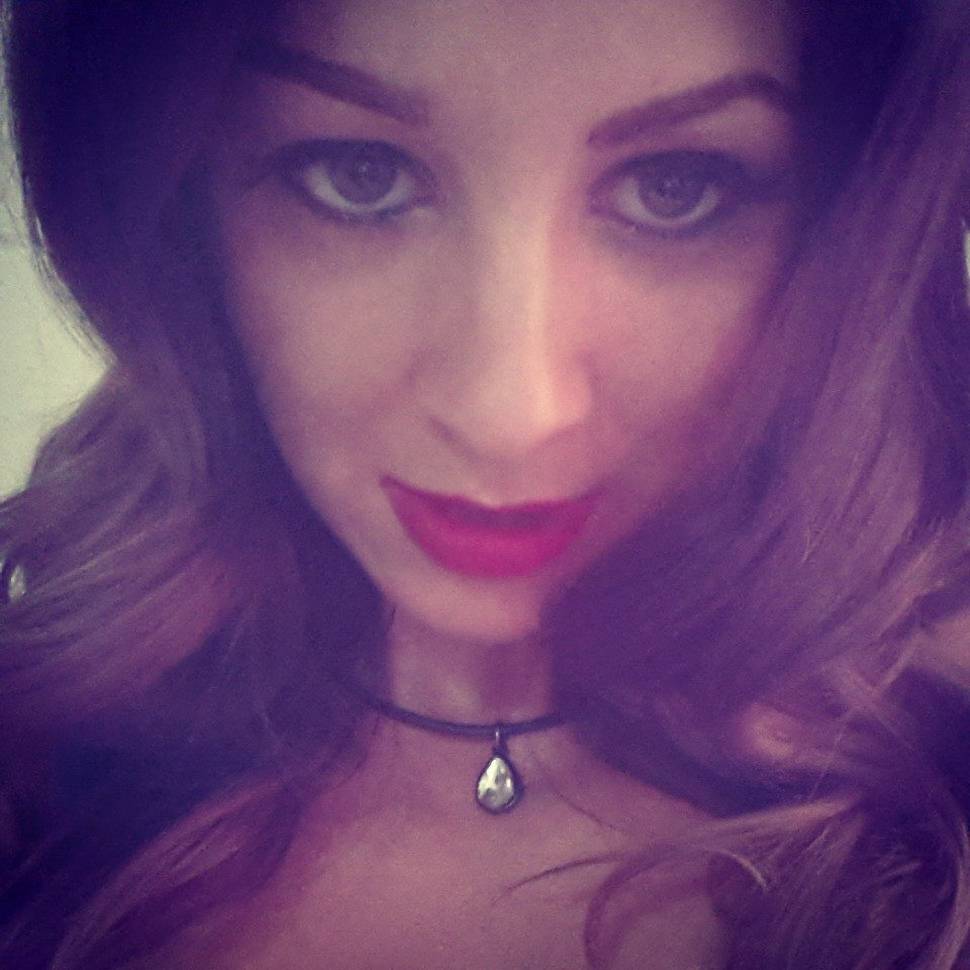 "She was healthy, didn't touch drugs and was so upbeat about life she wouldn't take her own life," Rose said.
A well-respected club owner revealed to the Daily Mail on Tuesday she avoids hiring girls once they have worked at the inner Melbourne strip club and said she was shocked by the recent incident.
"This is disgusting because it is an industry where you can be dealing with fragile young women - who could be easy to take advantage of."
Rose worked with Tierney at a strip club in the Gold Coast before she relocated to Melbourne six months ago and started dancing at Dreams five weeks ago.
The former Hamilton woman said there was no way Tierney would have been able to gain access to the club alone and insisted she was always the "first to say no" if offered drugs.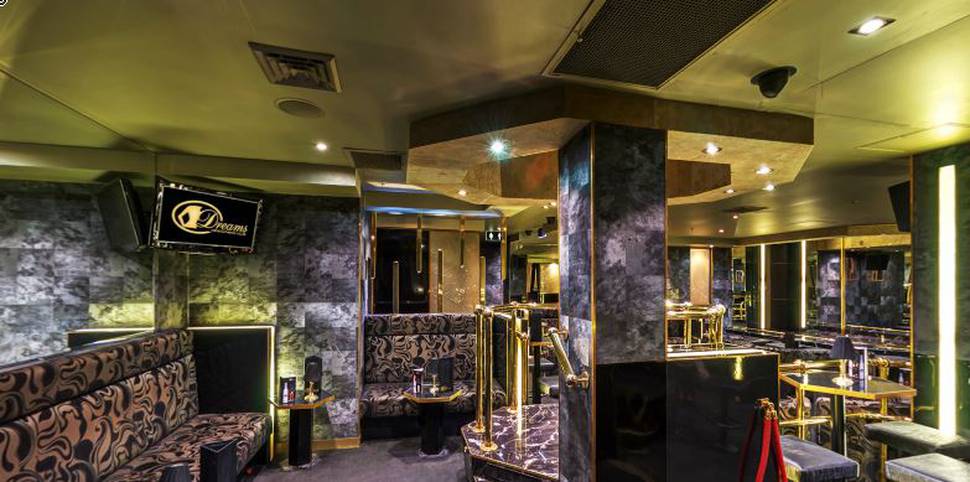 Rose said: "Strippers don't go to clubs when they're closed. It just isn't done."
The former dancer said she was happy to learn Tierney had landed on her feet after relocating to Melbourne.
She was earning better money and had moved into a "fresh new house" shortly before her death, Rose said.
"I was so happy for her because I can honestly say she was the kindest soul I had ever met."
Another dancer, who did not want to be named, told the Daily Mail Tierney was also working for two other Melbourne venues - Goldfingers and The Men's Gallery.
Both clubs declined to comment when contacted by the Daily Mail.
News of the "vivacious" young woman's death started circulating around the globe after her body was found, with her family informed she was dead just before Christmas.
Tierney's former boyfriend, Matthew Girvan, expressed his disbelief after learning of her death while he was travelling in Indonesia.
"My ex-girlfriend I was with for 6 years passed away. Words can't describe how devastated I am," he wrote, also sharing an image of them riding a zip line together.
Other friends have also taken to social media to pay tribute to the young woman who one described as an "amazing young lady" with a passion for both dancing and teaching.
"She gave up many hours of her time to teach at charity events to raise money for different causes," a man wrote.
"You were such an awesome person to work with and one of the few genuine people in this world and industry! I hope justice is found," a Gold Coast woman said.
A former colleague said Tierney "deserved so much more" than she was given, adding that she was in a "safer place now".
Tierney's workplace, Dreams Gentlemen's Club, appears to attract visitors with the offer of "pleasure at its best".
But the Melbourne venue became the scene of a crime once before when three members of a notorious Australian outlaw motorcycle gang launched a "ferocious" attack on a man in April 2011.
According to The Age, construction worker Rongomai Wairau had his cheek, nose and eye broken after he tried to enter a toilet stall being used by former-Comancheros bikies Moses Lance Folau, Andres Fabian Ruffatt and Samson Bazi.
Court documents state Wairau was punched without warning before the men unleashed a flurry of blows, placed him in a choke hold and dragged him up and down the hall.
A judge sentenced the men to between two years and 25 months jail over the "cowardly attack" after they all pleaded guilty to intentionally causing injury.
The club has operated without incident since the attack, up until the death of Tierney.
The venue caters to bucks parties and private functions, with secluded rooms available away from marble-clad podiums where the 'Dream Girls' parade kicks off at 1am on Saturday.
Promotional material advertises three-song lap dances for $50 and often offers free entry for those following its social media accounts if they obtain a secret access word.
Events range from poker nights to "Full Throttle Thursdays" and "Super Sexy Fridays", with Tierney seen sporting a Grand Prix costume on a night the club held a themed party for the event.
Private dancing areas of the club are cordoned off with a red rope and reportedly are not under surveillance.
Police have not revealed any details about the last hours of Tierney's life, but said a post-mortem will be conducted to determine her cause of death.
A spokesperson for Ambulance Victoria confirmed they were called to the scene following reports of a medical issue but could not reveal the circumstances surrounding the incident for privacy reasons.
According to reports, Tierney was not alone when she died and had been with a group of unidentified men who fled the scene without reporting her death.
Another friend said she told the former Zumba instructor to avoid Dreams Gentlemen's Club as she had a bad feeling about the venue.
"I personally hope someone is charged for this. I'd like to see them punished," a friend told the Herald Sun.
Others shocked by Tierney's death described her as "streetwise" and said that while she enjoyed a drink, she never took drugs.
Police have confirmed they are investigating Tierney's death but have not revealed anymore information about the circumstances.
Tierney's devastated family said they are still waiting for answers about whether she had been killed and had only heard what has been reported in the media.
"We have not been told anything by the authorities in Australia about this latest information," a relative who did not want to be named said.
"The family is obviously very upset that Stacey has died. We have been shocked by the articles in the Australian press and on the face of it, it looks like it should be a murder investigation.
"But we are still trying to get in touch with the Australian police because we have still not been given any official information about how she died."
A GoFundMe page launched to give Ms Tierney 'a send off fit for a princess' has exceeded its £10,000 target in just two days.
A promoter at the club declined to comment on the investigation.
Daily Mail has contacted Dreams directly for comment.