Thunderstorms due to hit Gippsland and the northeast ranges of Victoria, Australia, later today may trigger further respiratory problems, Victoria's chief health officer has warned.
Professor Charles Guest said people with a history of asthma, hay fever or allergies were at greater risk of asthma symptoms during changing weather events.
"People with asthma should always carry their inhaler or reliever," Guest said.
"When there is a thunderstorm or severe weather warning in spring or summer, staying indoors with windows closed and in air conditioned areas will reduce exposure to pollen."
A wild thunderstorm struck Melbourne on November 21 and the death toll from the event is now at eight people.
Australia's Bureau of Meteorology has forecast that thunderstorms may be severe in the far eastern ranges this afternoon.
The storm warning comes after Ambulance Victoria admitted there may not always be ambulances available in a major emergency.
Ambulance Victoria CEO Tony Walker told radio station 3AW the service needs to be able to provide the community with real time information to enable them to make a decision about whether to drive a loved one to hospital.
"I think I need to, as an ambulance service, be really upfront with the community and say on these occasion we can't guarantee when we'll be there and if people then make an informed decision to take their loved ones to hospital I completely understand and respect that," he said.
Walker's comments come after a Roxburgh Park grandfather died eight days after he waited more than an hour for an ambulance during Melbourne's freak thunderstorm asthma event, his family says.
Ranjith Peiris, 58, was the rare event's eighth victim, while grave fears are held for one more intensive care patient, who tonight remains in a critical condition.
Victoria's Inspector-General for Emergency Management has begun a review of how Ambulance Victoria and other services responded to the November 21 storm - and if public alerts should have gone out about the unfolding crisis.
Peiris died in the Northern Hospital's intensive care unit yesterday morning, having lost consciousness waiting for an ambulance during the storm.
Son Roshan said his ­father was conscious for about 45 minutes during his asthma attack, but claims it took an ambulance 70 minutes to arrive.
"All up, we waited an hour and 10 minutes, and my dad was conscious for about 45 minutes trying to breathe," he said. "They (emergency services dispatchers) kept saying on the phone, 'They are on their way'. But he never recovered from that time."
The grieving son added: "Everyone remembers dad's smile. Dad was ­always smiling, he would always have a joke and a drink with his friends."
Walker said while their records indicate he did not wait 70 minutes, Mr Peiris waited too long.
"Our records indicate that our first ambulance was on scene in 28 minutes. I'm not defending that at all ... a person here has lost their life," he said.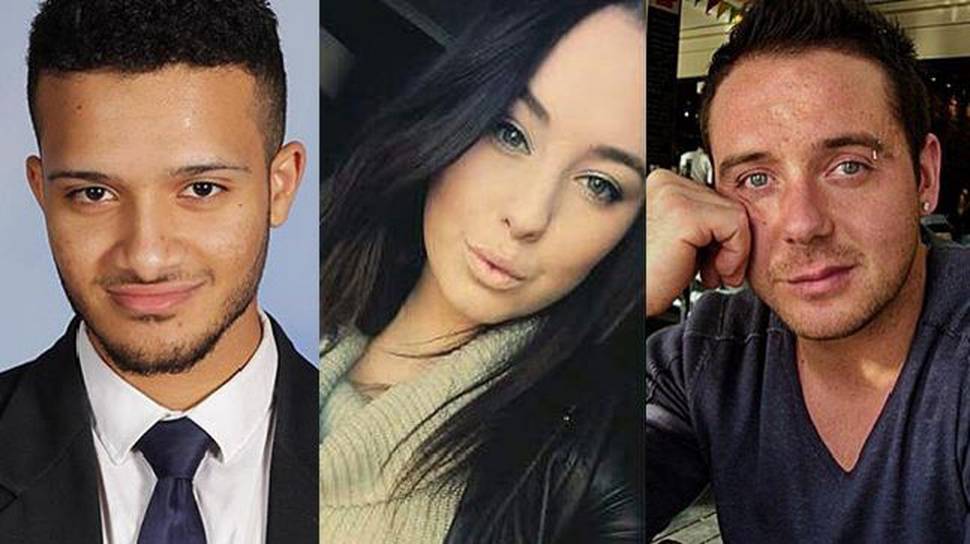 At the height of the phenomenon paramedics dealt with an unprecedented 1900 emergency calls in five hours - including 140 Code One cases at the same time - with hospitals eventually treating more than 8500 people for asthma.
In one remarkable case, Broadmeadows dentist Dr Munawar Hussain looks set to return home in good health today after waking from a coma days after he was revived in a hospital carpark on the night.
After being told it would take more than two hours for an ambulance to arrive, Dr Hussain's daughter drove him to the Northern Hospital - only for his heart to stop ­during the journey.
Emergency staff were able to revive the grandfather in the carpark after he had been clinically dead for several minutes, and were stunned when he woke from a coma four days later in perfect health.
"I can remember when I had the actual asthma attack. I told my daughter to call the ambulance, but they would not give us a time frame," Dr ­Hussain said yesterday.
"My inhaler would not work, so I told my daughter I did not think I would make it and she dragged me to the car. I don't remember being in the car ... I don't know what was happening after that.
"I not only passed out but I died, according to the doctors, and I was revived. I didn't feel any pain, it was just like I went to sleep. The next thing was when I came to out of the coma after four days - and I was sure I was dead."
While he is overwhelmed at the efforts of medical staff and his daughter for giving him a second chance at life, Dr Hussain was shocked to learn of the extent of Monday's event and traumatised that others had not been as fortunate.
His family have now established a Gofundme page to raise money to be donated to the families of those who did not survive.
Among the others who died as a result of the asthma crisis were father-of-two Clarence Leo, Apollo ­Papadopoulos, 35, law student Hope Carnevali, 20, and year 12 student Omar Moujalled.
HOW LONG DID IT TAKE AMBULANCES TO REACH PEOPLE ON NOVEMBER 21?
* Ambulance Victoria says most people were reached within 20 to 30 minutes
* Paramedics reached 55 to 60 per cent of asthma storm cases within 15 minutes
* Ambulances normally arrive at about 80 per cent of cases within 15 minutes
WHAT DO PARAMEDICS DO?
* Provide Ventolin to relax muscles and open airways; and/or steroids to reduce inflammation
* Provide oxygen or breathing assistance via a ventilator
SO WHAT SHOULD BE DONE DIFFERENTLY NEXT TIME?
* Normally Ambulance Victoria doesn't recommend people drive critically ill patients to hospital themselves
* However, the organisation is considering the need to provide "real-time information" during future emergencies so people know if there's going to be a long delay for an ambulance
* Family and friends could then elect to drive a patient to a nearby hospital themselves
* Experts also suggest in future people should be told to stay indoors to avoid pollen in the first place
WHY DIDN'T PEOPLE HAVE THEIR OWN MEDICATION THIS TIME?
* Preliminary data suggests many people admitted to hospital hadn't previously suffered asthma - they couldn't have known they'd need medication at hand
WHAT IS THUNDERSTORM ASTHMA?
* Pollen grains absorb moisture during a thunderstorm and then burst into hundreds of tiny allergenic fragments which are small enough to penetrate deep into the airways
* During a severe asthma attack muscles around the airways contract and block the flow of air
* Inflammation and mucus also blocks the airways from within.