Protesters have mobilised following the shock election of Donald Trump as the 45th President of the United States. Media are reporting movement in several cities, including New York, San Francisco, Los Angeles, Philadelphia and Chicago.
• Five shot in downtown Seattle
• Five things on the top of Donald Trump's 'to-do' list
• Protests have broken out across the US after the election result
• Russian President Vladimir Putin and world leaders react to the US Presidential election.
• Hillary Clinton says she's "sorry" she didn't win the election, adding "this is painful, and it will be for a long time"
• Prime Minister John Key is now signalling there's little hope left for the Trans Pacific Partnership
• The best memes of the election
Vigils and protests flared up across the country Wednesday evening as opponents of President-elect Donald Trump expressed dismay with the election results, underscoring the difficult task he faces in uniting a fractured country.
Despite Hillary Clinton and President Barack Obama urging their backers to accept Trump's victory and support his transition into power, thousands of demonstrators marched through the streets decrying his crude comments about women and attacks on immigrants.
Protests were reported in cities across the nation, including Washington, New York, Chicago, Los Angeles, Philadelphia, Boston, Austin, Seattle, Portland, Oregon, Oakland, California and elsewhere.
"I'm disappointed, shocked, a little panicked for my friends and family - for everything that will be unleashed, the hate that will be unleashed," said Marion Hill, 22, who joined thousands who amassed outside of the Trump Tower in downtown Chicago.
Rainbow flags and signs bearing messages such as "Time to Revolt" waved above the crowd, as protesters filled Michigan Avenue, cheered on by drivers who honked their support. They then shut down Lake Shore Drive, the expressway along Lake Michigan.
Most of the major demonstrations took place in urban centres, in blue states Clinton won Tuesday - highlighting the demographic divide that shaped the election results.
The former Secretary of State's narrow victory in the popular vote spurred demonstrators in New York to chant "She got more votes!" as thousands amassed in front of Trump Tower in midtown Manhattan. The crowd stretched several blocks down Fifth Avenue.
Earlier, the protestors had marched from Union Square to Trump's building, chanting "Donald Trump, go away! Sexist, racist, anti-gay!"
At one point, demonstrators lit an American flag on fire. Later, amid a cacophony of loud chants, a glowing "Love Trumps Hate" banner was held aloft under the iconic Trump Tower sign. The singer Cher mingled in the crowd, doling out hugs.
In Washington, a crowd of hundreds of mostly young protesters gathered outside the White House for a candlelight vigil before marching to the new Trump International Hotel a few blocks away on Pennsylvania Avenue.
"I'm trying to not be angry and trying to find more positive way to express my reactions. I don't think anger will help," said Kate Lasso, 57, who joined the crowd. But for the wife of a Guatemalan immigrant, who has relatives in the country without proper documentation, restraining emotion was difficult.
"They have kids," she said. "They have been living here. What is going to happen to them?"
Hundreds also marched through Philadelphia, where about 700 people headed north through Centre City and blocked intersections as they made their way up Broad St, police said.
The protesters in these scattered cities - some of them places that have seen heated demonstrations sparked by fatal police shootings in recent years - could be seen in videos streaming across cable news and social media, lit by flashing police lights and streetlights as they wound through metropolitan streets.
Many who turned out said they were fearful that Trump would follow through with his pledge to deport undocumented immigrants.
"I just felt waking up today that I was waking up to a whole new world, to a nightmare for my parents and people I care about and love," said Tony, a 23-year-old line cook who declined to give his last name as he marched in Chicago, carrying his 6-year-old daughter on his shoulders.
"There's so much heartache," he said. "It's a bad time to be a Muslim or an illegal citizen in this country."
Hours earlier, Trump struck a magnanimous note of reconciliation as he claimed victory shortly before 3am.
"Now it's time for America to bind the wounds of division," he said. "We have to get together. To all Republicans, Democrats and independents across this nation, I say it is time for us to come together as one united people."
Trump's tone was echoed by Obama and Clinton, who told their supporters not to despair as Republicans rejoiced at the idea that they will control the legislative and executive branches of government in two and-a-half months.
"I know how disappointed you feel because I feel it, too," Clinton said. "This is painful, and it will be for a long time."
Clinton, who was misty-eyed at times but composed throughout her remarks, said the long and bitter campaign against Trump showed that "our nation is more deeply divided than we thought".
But she told her backers: "We owe him an open mind and the chance to lead."
Minutes later, Obama addressed reporters in the Rose Garden with Vice President Biden by his side, as more than a hundred White House staffers stood off to the side. Several of the aides were visibly emotional, with at least one crying before he began speaking.
"Now, everybody is sad when their side loses an election, but the day after we have to remember that we're actually all on one team. This is an intramural scrimmage," Obama said, vowing to work to ensure a smooth transition for the president-elect.
But the displays of anger and grief on the streets Wednesday indicated the depth of the rupture in the country - and the distrust with which many Americans view Trump.
"He's going to lead us to a very dark place for women," said Samantha Sylverne, a 19-year-old student, who marched in Chicago carrying a sign scrawled on a cardboard box that read, "Amerikkka elected a rapist."
"Along with how it affects our reproductive rights, the things Donald Trump spews about women shape how Americans think they can talk about women and other marginalized people," she said.
In New York, where protesters walked in the streets, disrupting traffic, Brandon Ramos, 21, said the election result "feels like a nightmare."
"I'm Latino," he said. "My entire family and neighborhood are depressed. I still haven't comprehended it."
Tensions flared particularly high on college campuses. At American University in Washington, students burned American flags and some shouted "F- white America!"
In Austin, students at the University of Texas led a march for hours through the city Wednesday afternoon. As hundreds of protesters wove into traffic, bus drivers high-fived the students. Some in their vehicles got out and hugged them, tears streaming down their faces.
"Seeing this is everything," said Jennifer Rowsey, 47, as the march passed by a coffee shop next to Austin City Hall where she is the human resource manager. "I felt so isolated," she said. "I don't feel so alone now."
Austin City Council member Greg Casar, the son of Mexican immigrants and a community organizer, joined up with the protesters when they passed by an interview he was giving with local media.
"A lot of people are calling for healing," he said. "I think we should reject that."
He said that now is the time to support protesters, strikers and other forms of civil disobedience. Casar said if Trump comes to Austin, he will refuse to shake his hand. "If I have to go to jail," for protesting, he said, "I'll go to jail."
The evening march in Washington converged in front of the Trump hotel, where one demonstrator pasted a sign of Trump's face marked with the word "Hate" on the side of the building.
A few protesters attempted to rush through a crowd barrier in front of the hotel's side entrance before security officials quickly intervened and pushed them back. Other protesters jeered against the escalation, drowning out the momentary disruption with chants of "When they go low, we go high."
Some in the crowd distributed fliers with plans for another protest - on Inauguration Day.
Bailey Walker, a 20-year-old George Mason University student, found herself grappling with how she could have been so confident of a Clinton victory.
"I created an echo chamber within my social media and friend groups, and I wasn't listening," said Walker, who said she knew only a few Trump supporters from the college public speaking circuit.
"I need to do a better job of connecting with them and engaging," she said. "Meeting in person would be a big step."
As it happened: Earlier updates on the protests across the US

International reaction to Trump shock
Russian President Vladimir Putin congratulated Donald Trump on his election victory last night, and hopes the two countries can "restore" their relationship from the lowest point since the Cold War.
The Kremlin issued a statement saying they hope to work more closely with the US to address major challenges.
Iin an emotional speech this morning, Hillary Clinton says supporters owe Trump an open mind and a chance to lead while Obama invites new President to the White House. Follow our live blog as we bring you updates throughout the day.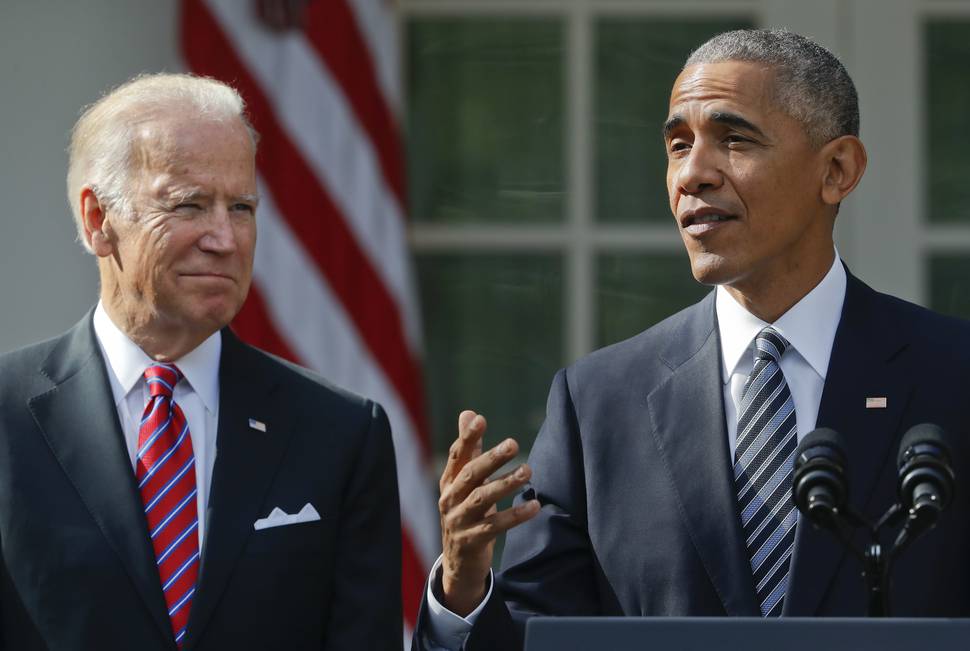 Anxiety and disbelief mounted among United States allies, but Europe's far-right exulted yesterday, as Donald Trump took a shock victory in the US presidential race.
Nowhere was the result felt more keenly than in Mexico, as the peso crumbled on a night of lightning bolts and thunder in the country's capital.
"It feels like our nightmare is here," tweeted Jorge Guajardo, who was Mexico's ambassador to China from 2007 to 2013.
Trump's disdain for Mexican immigrants and his pledges to build a wall along the Mexican border and renegotiate the North American Free Trade Agreement have made him a figure of hate for many Mexicans.
Anxiety also mounted in Japan and South Korea, key US strategic allies in Asia.
In Europe, there was never any secret about the continent's overwhelming preference in advance of the US vote. Among major US allies across the Atlantic, leaders spoke openly of their contempt for Trump and their fear of the consequence should he be elected.
But Europe's far-right began to cheer yesterday, sensing an opportunity for themselves. Britain voted to leave the European Union over the northern summer, and far-right parties are surging in France and Germany.
"The people are taking their country back. So will we," wrote Geert Wilders, the leader of a surging Dutch eurosceptic party who has pushed for hard barriers against immigration.
In Japan, financial authorities called an urgent meeting to discuss a fall in the country's stock market in response to Trump's strong showing. Experts said Americans had shown their dissatisfaction with politicians and with globalisation - a concern for exporters in Japan and South Korea.
"Trump is a protectionist in trade," said Hasung Jang, a professor of finance at Korea University in Seoul. "Trump's victory will be a very negative change for South Korea because we have an export-oriented economy. There's a possibility South Korea will become geopolitically closer to China if Trump wins."
A Trump victory could also heighten tensions between North and South Korea, Jang said, predicting the already-bad relationship would get worse. "The current situation seems like the beginning of the US' decline and a beginning of the failure of democracy," Jang said.
In China, by contrast, state media celebrated even before the vote what they saw as the gradual demise of American power and of its democracy. A commentary in the People's Daily, the Communist Party mouthpiece, said the election revealed an "ill democracy", and the China Daily branded the race a "chaotic political farce". The nationalist Global Times said the US and China might have more frictions over the economy and trade under a Trump presidency -- and experience fewer strategic and geopolitical obstacles -- but argued that the overall situation would not change much.
US ambassador to China Max Baucus also argued that the "world's most important relationship" would remain stable and played down Trump's threat to impose a 45 per cent tariff on Chinese goods.
"People say a lot of things in the heat of a campaign that are not quite as feasible as they think when they are elected," he said, according to the Associated Press.
Shen Dingli, a professor in international studies at Fudan University in Shanghai, said Trump could cut American military support for Japan, South Korea and Taiwan, which would benefit China's geostrategic interests. But he argued that Trump would not necessarily damage trade ties.
"He is very practical in doing trade," he said. "He does business with China himself, he would not be stupid enough to stop the United States doing business with China."
On social media in China, opinions ranged from prediction of a world war to assurances that there was no need to worry.
"America has a constitution, Supreme Court, federal Government and right to bear arms," one user posted. "Trump will not get too far. Even if he truly cannot do his job, he will mess up on stage for four years. If he has big faults, Congress can start a legal investigation or impeach him."
But David Schlesinger, managing director of Tripod Advisers in Hong Kong, posted on Facebook about his concerns over the power Trump could wield.
"If president, house, senate and court go one way, that leaves only the press -- now horribly discredited and disbelieved -- as a check," he wrote.
Despite the bitter presidential race, some Chinese netizens said their own country still did not compare favourably with the US.
"Although the US Government is good for nothing, it is elected by citizens," one user pointed out.
"I don't know what voting is," another user commented. "I have never even been able to vote for my village chief."
A third user took a similar line. "It is not important whether Trump wins or Hillary wins. The important thing is that Americans have the right to praise, criticise, and impeach a president."
In the Philippines, the mood was sombre at the US Embassy's election party in Manila, where a crowd of Filipino-Americans and students eager to study in the US expressed fear, shock and disappointment.
"The US is known as a country for immigrants, as the land of the free, but he wants to build a wall," said Carlos Llamas, a 19-year-old college junior studying consular and diplomatic affairs. "As president you are chief diplomat for your country, but he doesn't act like that."
Classmate Bria Tamayao, 18, wondered how two men known for posturing and tough talk - Trump and Philippine President Rodrigo Duterte - could work together.
"I don't know what will happen to the Philippines and the United States," she said. "This kind of unpredictable behaviour is not good for the world."
Protocol normally calls for foreign leaders to maintain strict neutrality in the internal affairs of their allies. But that didn't stop French President Francois Hollande from declaring before the vote that some of Trump's policy positions made him want "to retch". The British Parliament even debated banning the New York billionaire from British shores.
The European public seemed to share the anti-Trump views of their leaders. A survey of seven European nations by the polling firm YouGov last month found support for Trump generally mired in the single digits, and Clinton receiving overwhelming majorities.
Majorities in nearly every European country surveyed also said that their dominant response to a Trump victory would be to feel "afraid". The exception to the anti-Trump sentiment in Europe came from far-right leaders and other anti-immigration populists.
British Brexit campaigner Nigel Farage cheered Trump's rise and appeared alongside him at US rallies, urging America to stand up to the establishment in the way that he said the British public had with its June EU referendum.
Hungarian Prime Minister Viktor Orban, who built a fence to block migrants amid the refugee crisis, was among the few governmental leaders in Europe to back Trump.