The horrifying details of how a disabled 13-year-old girl in North Carolina was tortured for days allegedly by her adoptive father before her body was discarded in 2011 have been revealed.
The remains of Erica Parsons were discovered in the Pageland Mount Croghan area of South Carolina in September after her adoptive father, Sandy Parsons, boasted in prison about where they were hidden.
Search warrants released in South Carolina say the adoptive father of the teenager told investigators she was long dead and that he buried her shortly before Christmas that year.
Testimony at the trial of Casey and Sandy Parsons unveiled a pattern of abusing Erica, who lived with the family from 2000 until she disappeared in 2011 at age 13.
Sandy is serving an eight year prison sentence in North Carolina while his wife, 41-year-old Casey, is serving a 10-year prison sentence in Florida.
They were both convicted of tax fraud including cashing adoption assistance checks totalling more than $12,000 in relation to the teen's disappearance.
Rowan County sheriff's detective Lieutenant Chad Moose said in the warrant that he learned about the harsh treatment the teen girl suffered.
That included "locking Erica in a closet, beating her with belt buckle, bending her fingers back and choking her," the Charlotte Observer reported.
Moose said 42-year-old Sandy told him that he 'discarded' her body on December 19, 2011 and buried her right off Taylor Chapel Road near a house where his mother lived.
The investigation into her death continues as authorities do not expect to release her remains from the N.C. Medical Examiner's Office for at least two months.
"Once a complete picture of all the evidence is obtained, the Rowan County Sheriff's Office Investigators will review the findings with the Rowan County District Attorney's Office,' the sheriff's office said.
"This is an ongoing investigation and information about the finding of this case won't be released publicly until this case can be brought to court."
No information regarding her autopsy or charges in the case of her death have been released by officials as of November 2.
The girl who was developmentally disabled and partially deaf was reported missing in July 2013 by her adoptive older brother, James Parsons.
He told police about the girl's disappearance after he had a fight with his parents.
During a sentencing hearing, he testified about the last night he saw her alive and how she was standing in the corner and appeared unwell as she was being punished.
"She looked like a zombie," he said. "She told my parents she did not feel good. She said she could not breathe too good."
His parents had left early that day, which was unusual, before returning later when they told him she had gone to live with her biological grandmother, he said.
At the time, the couple had said they gave Erica to her maternal grandmother, a women who they met on Facebook called Irene 'Nan' Goodman.
They repeated this claim on a nationally-televised interview with Dr Phil soon after her disappearance in 2011.
However, police could not find a woman with that name and revealed Erica's real maternal grandmother had already died years earlier.
Shortly after, the FBI and IRS became involved in the case, as no trace of her name or social security number had been found in any records across the country.
After obtaining search warrants to go through the family's home, authorities found Erica's DNA, from either saliva or urine on the floor inside a closet where she was often held for long periods of time, the newspaper reported.
Erica's birth parents, Carolyn Parsons and Billy Dean Goodman, had relinquished their parental rights just before she was taken in by Casey and Sandy Parsons, the Charlotte Observer reported.
Carolyn Parsons had given up Erica, born on February 24, 1998, because she could not afford to raise her and did not want Erica to struggle as she did, living a life in homeless shelters and foster care.
Teresa Goodman, the sister of Erica's biological father, had reportedly offered to take Erica but was told other plans had been made for the girl.
Erica was then sent to live with Casey and Sandy Parsons when she was five months old. She was officially adopted by the couple in 2000.
In 2004, welfare authorities in Rowan County had investigated reports that Erica was being abused, according to the Charlotte Observer.
Erica's stepmother told welfare authorities that she had gone to live with one of her sisters, and the inquiry was apparently closed.
That year, Erica had been sent to live with Casey Parson's sister, Robin Ashley, because she 'lost control' and did not want to end up killing the girl, according to Ashley's testimony.
Erica went on to live with Ashley a second time before her disappearance.
Ashley testified that Casey Parsons despised Erica's birth mother, which was why she did not bond with the child.
"She couldn't stand to look at her face because she reminded her of Carolyn Parsons," Ashley testified.
After staying with Ashley, Erica returned to Casey and Sandy's home in 2005.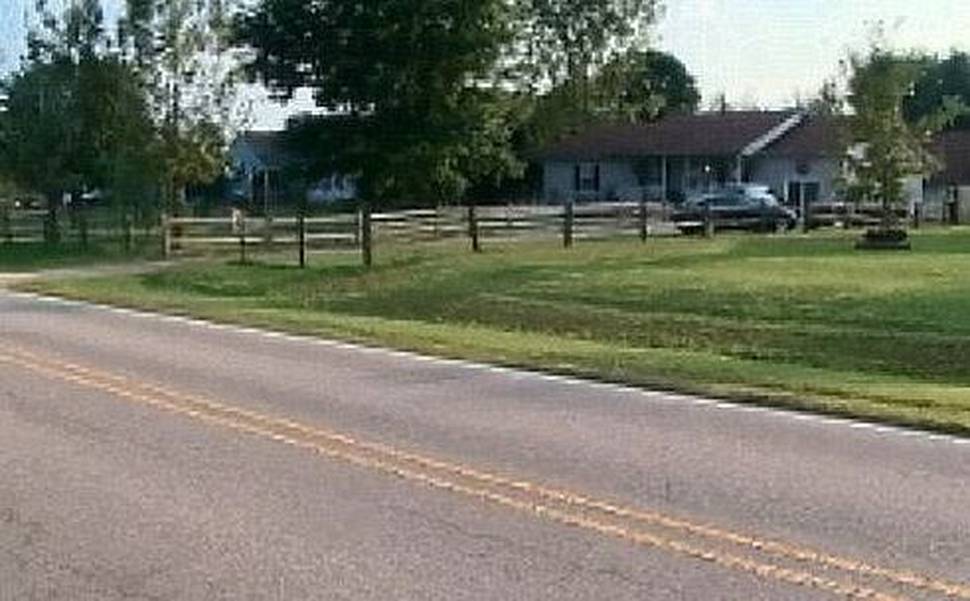 Occasionally, Erica would visit Carolyn Parsons. The last time came in January 2011 at a fast-food restaurant when Erica arrived wearing a cast and a splint.
The adoptive parents told her Erica had fallen out of a tree.
However, testimony from the couple's 2015 fraud trial described in graphic detail the abuse Erica endured before her disappearance while living with Sandy and Casey Parsons.
That included being fed dog food or no food at all and being excluded from family activities.
Erica was home-schooled and was often isolated from other children, being locked in a closet inside the family's home, according to testimony.
Sometimes, she was beaten for relieving herself on the floor while locked inside the closet, her adoptive stepbrother said in court.
James Parsons said that he along with the couple's other children frequently would abuse Erica while often being encouraged to do so by their mother, who he said he witnessed punishing the girl with violence.
Meanwhile, his father would strike Erica on the top of her head with his fist, to point that she developed a bald spot from scabbing, he said.
James Parsosn testified he would also physically abuse the girl using his fists and belts, and said that one time he broke Erica's arm.
He said that he abused her from the time he was five all the way until he was 16 years old.
"I didn't want to hit her no more," he said under oath. "I couldn't stand it."