Who killed Mary Louise Wallace?
For more than 30 years the question about who killed the popular nurse - and where her body is - been one that has haunted her family, friends and homicide detectives. This week the NSW Supreme Court has heard evidence the Crown alleges points to the killer, Robert John Adams, 64.
He has pleaded not guilty to the 1983 murder and is defending the charge.
The Crown case is 33-year-old Ms Wallace was last seen getting into Adams' car early on September 24, 1983 after a night socialising at the Alpine Inn at Crows Nest.
Adams told detectives the couple tried to have consensual sex in the car, but he fell asleep and when he woke up she was gone.
He said he'd drank at least 20 schooners of beer that night.
"It is the crown case that the accused, in accordance (with) a tendency to strangle women for sexual gratification, attempted to strangle Mary Wallace with a view to (having) sexual intercourse without consent," Crown prosecutor Mark Hobart said.
Barrister Peter Lange, on behalf of Adams, denied his client tried to choke Ms Wallace, and said some of the evidence, including DNA evidence, would be disputed.
It was DNA that provided cold case police the breakthrough they needed and arrested Adams in 2013. Police claim advances in technology allowed them to match two hairs found in his boot to Ms Wallace's hair and her DNA profile, obtained from her hairbrush.
"These were examined and no differences were detected between the mitochondrial DNA profiles of the two hairs from the boot of the accused's vehicle and the hair taken from the hairbrush seized from Ms Wallace's apartment," Mr Hobart said, reported the Daily Telegraph.
"They cannot be excluded as having come from the same person or maternally related people."
Despite extensive searches in bush around Sydney, Ms Wallace's remains have never been found.
'I'VE DONE A TERRIBLE THING'
In his opening address to Justice Richard Button, Mr Hobart described Adams' criminal history, which included serving time for rape.
Mr Hobart told the judge-alone trial the Crown alleged Adams raped three women in the 1970s and on each occasion had placed the women in a chokehold.
A trial in 1975 ended when the alleged victim fled Sydney because she said she feared for her life.
"During the act, the accused placed his hands around (the victim's) throat and strangled her until she almost became unconscious," Mr Hobart told the court. Adams was convicted of the May 1976 rape of a woman who rejected his advances after they met a sailing club.
In that instance, Adams took her by the throat and threatened to choke her, to "finish her off" and "throw her into the water where she would tell no tales", Mr Hobart said.
"I've done a terrible thing. Take me to the police station," Adams allegedly told his victim afterwards.
Mr Hobart said it was after the second rape charge that Adams told the investigating detective, "I need psychiatric help. I must be mad to do these things".
He was sentenced to six years' jail but only served two.
Adams met the third woman at a North Sydney bar in 1978 and raped her in his car while squeezing her throat, the court heard.
BLOOD TRACES
A forensic examination of Adams' Holden sedan was carried out 11 days after Ms Wallace disappeared, the court heard. A retired detective inspector who led the original inquiry, James Counsel, told the trial blood traces were found in the sedan.
Mr Counsel said police were told the blood was that of either Adams or Ms Wallace, but they were unable to do more because the investigation was before the advent of DNA-profiling.
Mr Counsel read to the court his notes of an interview, conducted in 1983, with Adams' flatmate Suzanne Beckingham. She told police she saw Adams wash his car seat covers and clean out the boot with a hose and rags on September 25, 1983.
"In all the time she had been living in the unit she had not seen Adams wash out the boot of his vehicle on any previous occasions," Mr Counsel said.
INTERVIEW PLAYED TO COURT
The interview Adams gave to police after his 2013 arrest was played to the court in which he was asked about an incident in 1978 in which a woman claimed she was raped by him in a car after they had been drinking together at a wine bar.
Adams said he "can't recall" it ever happening.
When he was then asked if he had ever done something like hold a woman's throat during sex he replied: "No, I am not into violent sex."
He told police he had pleaded guilty to one rape only. "...And that was it."
When he was asked directly if he "killed Ms Wallace" he replied "no".
During the interview the hairs found in his car boot were put to him. He told the interviewer he didn't know how they got there.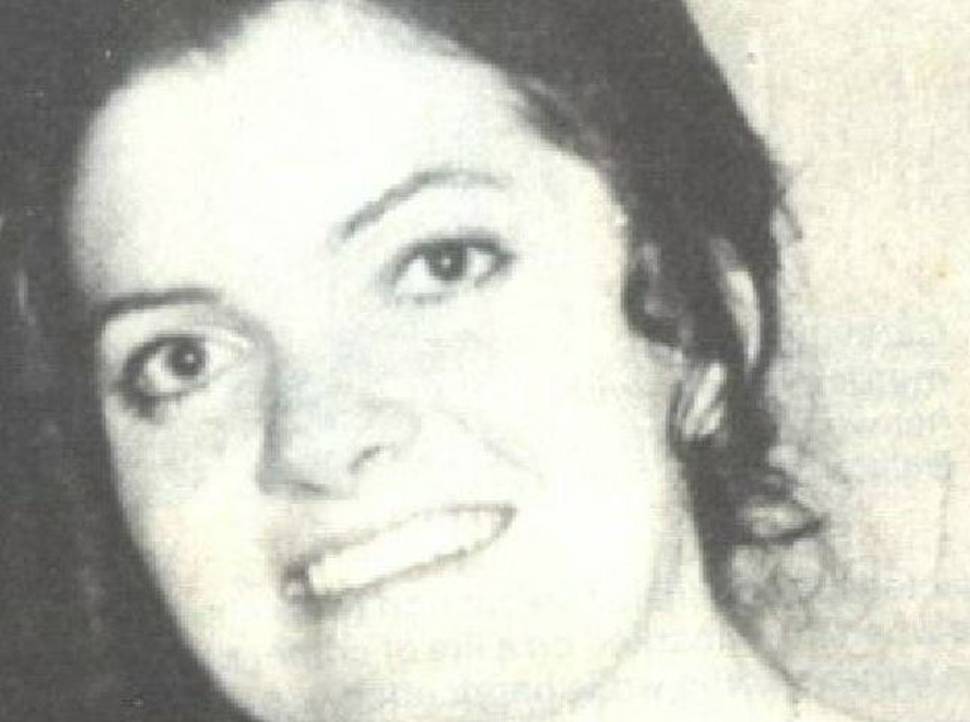 SEX GAMES
The police interview heard details of a game Adams used to play with two mates in which they pretended to be anything from footballers, to lawyers and police.
They would do so to see how many women they could sleep with in a week, the NSW Supreme Court heard.
The game involved getting "points" for each woman they had sex with.
"That's what everybody did ... it was a contest for, between us, who could get laid the most and we sort of bragged about it and you know, we just sort of, you know, couldn't say I was a silly old carpenter, could I? Doesn't sound exciting," Mr Adams told police, according to Fairfax.
"I was a sleazebag then and to get a lay, it was, you know, it was the purpose of getting laid and you just told a pack of bullshit to get laid," he said.
ALLEGED VICTIM: 'I DIDN'T THINK I WAS GOING TO GET OUT OF THAT PARK ALIVE'
A woman told the court she didn't thinks he would survive the attack on her in 1978 by a man she knew as "Bob".
She was 21 at the time and met Bob in a North Sydney bar. He asked her if she wanted a lift home, and as he seemed trustworthy, she accepted.
Instead though, he drove her to a reserve and raped her. As he did so he placed his hands around her neck "choking me".
"I didn't think I was going to get out of that park alive." Bob then drove her to a house, where he locked her in a bedroom and raped her on a dirty mattress on the floor, ignoring her screams and pleas for him to stop.
Again, she thought she might not survive. "I didn't think I was going to come out of that room alive," she said. His threats deterred her from reporting the rapes to police, but she told her friends.
In 2013, she was contacted by police investigating Ms Wallace's disappearance and told them the numberplates of Bob's car which she had still remembered.
The trial heard she was shown 20 images of men and identified her attacker as two of the possible 20.
One of those was a picture of Adams.
She told the court she only remembered him having tattoos on his back and arm, but defence counsel Peter Lange said she had told police, "Bob had tattoos all over his body and his back".
The woman testified that she purposely hadn't looked closely at her rapist's tattoos.
"I only remember that I was repulsed by them and that I'd never seen so many tattoos on someone's back."
The trial before Justice Richard Button continues.
- with AAP