More than a million people have been ordered to evacuate from America's Southeastern coastline ahead of the arrival of Hurricane Matthew, with Florida's Governor warning residents to "prepare for a direct hit".
Matthew struck the Bahamas after killing at least 21 people in Haiti and four in the Dominican Republican.
"I want to emphasise to the public - this is a serious storm," US President Barack Obama said after a briefing with the Federal Emergency Management Agency. "If there is an evacuation order in your community, you need to take it seriously."
South Carolina Governor Nikki Haley has ordered an evacuation of more than a million people in coastal areas, about a quarter of whom were expected to comply.
Officials warned that the death toll could climb significantly once the full extent of the damage in Haiti is known, and at least 10,000 people in the impoverished country have been forced to abandon their homes.
Rescue workers struggled to reach remote towns on the Western tip of Haiti, which was hit head on by the storm. More than 24 hours after the storm made landfall with sustained winds of 230km/h, only the most basic information was available about the devastation in the rural area.
Francois Anick Joseph, Haiti's Interior Minister, said: "What we know is that many, many houses have been damaged. Some lost rooftops and they'll have to be replaced while others were totally destroyed."
Still a powerful hurricane though reduced from Category 4 to Category 3, it will approach Florida tomorrow and proceed up the US coast over the weekend.
Officials warned that the slow-moving hurricane could regain strength as it reaches the open ocean.
Its current path would see it pass just off the coast from Florida, but Governor Rick Scott cautioned that the course was unpredictable and said the storm would be deadly if residents failed to prepare.
"I can not emphasise enough that everyone in our state must prepare for a direct hit," he said.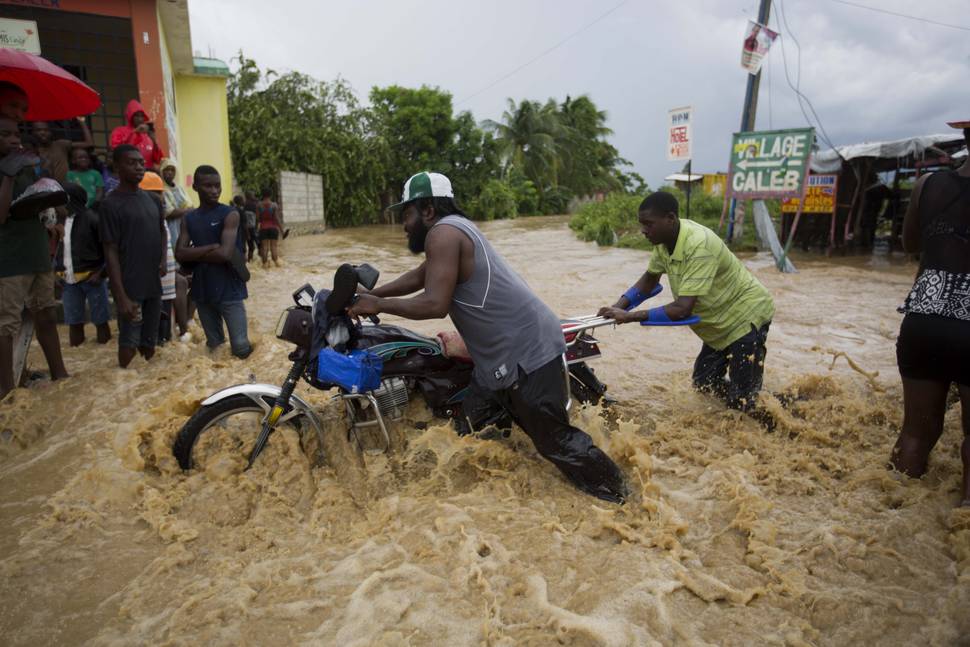 Those preparations were underway today, as grocery stores in Florida were mobbed and running low on supplies. Some petrol stations reportedly ran out of fuel as residents finalised their evacuation plans.
Haley spoke in dire terms of the potential destruction.
"If you do not leave you are putting a law enforcement officer or a national guardsman's life on the line when they have to go back and get you," she said.
Both South Carolina and Florida are popular tourist destinations, further complicating the planned evacuations.
Walt Disney World, which sits some 80km inland in Orlando, was operating normally today, but the theme park said officials were monitoring the storm's progress.
In North Carolina, tourists have been advised to cut their holiday's short and return home before the storm arrives.