Churches in Britain have been told to tighten security after the murder of an 85-year-old priest in Normandy yesterday.
Despite there being no specific intelligence relating to attacks against the Christian community in the UK, the country's National Police Chiefs' Council is urging the community to be alert but not alarmed, report concerns and review their security as a precaution.
Two terrorists, proclaimed as "soldiers" by the Islamic State group, stormed the church in Saint-Etienne-du-Rouvray, a working-class town near Rouen, northwest of Paris, during morning mass yesterday and cut the throat of Father Jacques Hamel after taking worshippers including two nuns hostage.
Father Hamel - forced to kneel by his two killers who were later shot dead by police - was hailed as a "martyr of faith".
One of the pair of Isis knifemen has been named as known terror threat Adel Kermiche.
The 19-year-old "Isis soldier" was being monitored with an electronic tag after he was arrested twice for attempting to flee France to join the terror group in Syria.
Despite having been released early from prison, Kermiche's bail conditions allowed him to roam freely between 8.30am and 12.30pm. The attack happened between 9am and 11am.
Neil Basu, the UK's Deputy Assistant Police Commissioner, said: "There is no specific intelligence relating to attacks against the Christian community in the UK. However, as we have seen, Daesh and other terrorist groups have targeted Christian as well as Jewish and other faith groups in the West and beyond.
"Following recent events in France, we are reiterating our protective security advice to Christian places of worship and have circulated specific advice today. We are also taking this opportunity to remind them to review their security arrangements as a precaution."
"While the threat from terrorism remains unchanged at severe we urge the public to be vigilant."
Following the attack, religious leaders, including those from the Muslim community, have issued messages of sympathy and solidarity in the wake of the killing.
"Evil attacks the weakest, denies truth and love, is defeated through Jesus Christ. Pray for France, for victims, for their communities," Archbishop of Canterbury Justin Welby said.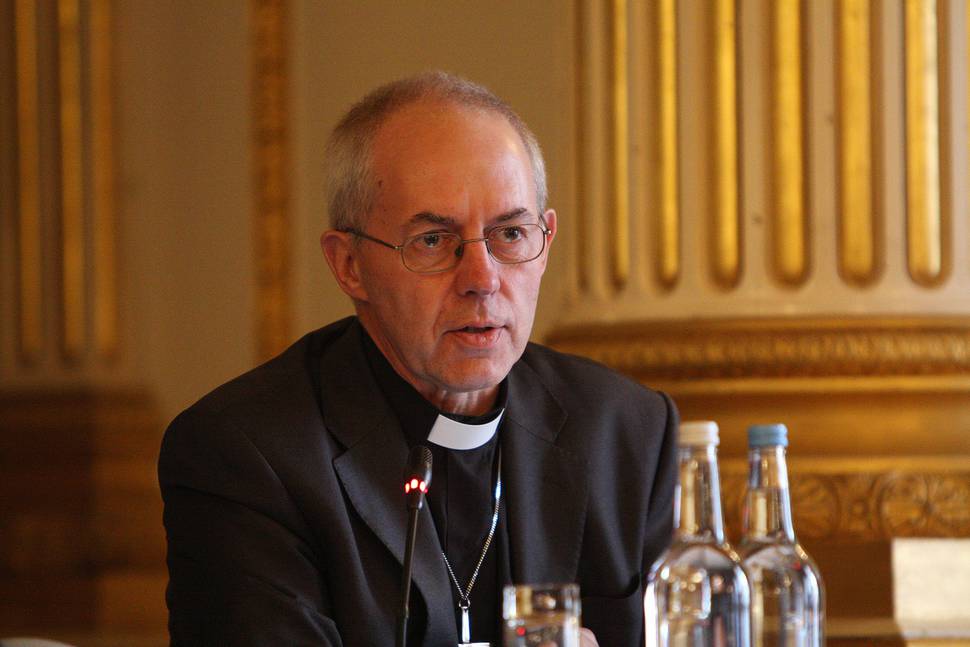 In a statement, the Vatican said Pope Francis shared the "sorrow and horror" felt over the incident.
It added: "We are particularly struck because this horrible violence has occurred in a church - a sacred place where we pronounce God's love - with the barbaric murder of a priest and worshippers affected."
The church that was targeted in Normandy had been on a "hit list" found on a 24-year-old Algerian jihadi who had planned attacks last year in a Parisian suburb. Sid Ahmed Ghlam, a computer sciences student, was arrested by French police who are investigating whether he was directed to carry out attacks on churches by Islamic State.
Britain's intelligence agencies have said a terrorist attack in the UK is "highly likely" following attacks in other parts of Europe.
A five-judge tribunal was told the seriousness of the threat as the spy agencies defended themselves against accusations of engaging in the mass collection of communications data and UK citizens' personal information without proper legal safeguards being in place.
Security was also increased last year at Jewish sites in Britain after the attacks against Charlie Hebdo and a Kosher supermarket in Paris.
Additional reporting, NZ Herald