It was December 2001 in Texas when General Tommy Franks paid a visit to Prairie Chapel Ranch just outside of Crawford.
The "Western White House", home to George W Bush and his wife Laura, was no stranger to high-profile visitors, having hosted Russian presidents and Saudi royals, but this was no time to enjoy a spot of hobby painting.
Inside the 6500-hectare property, the pair joined the National Security team via video link. It was three months after September 11 had become the worst terror attack on home soil and the mood in America was dark.
General Franks warned an invasion of Iraq would need six months' lead time and 400,000 troops. No commitment was made, according to accounts published overnight in the Iraq Inquiry, dubbed the Chilcot report, with Bush encouraging his team to "keep working on the plan" while remaining optimistic that "diplomacy and international pressure will succeed in disarming the regimen".
"But we cannot allow weapons of mass destruction to fall into the hands of terrorists," Bush wrote after the briefing. "I will not allow that to happen."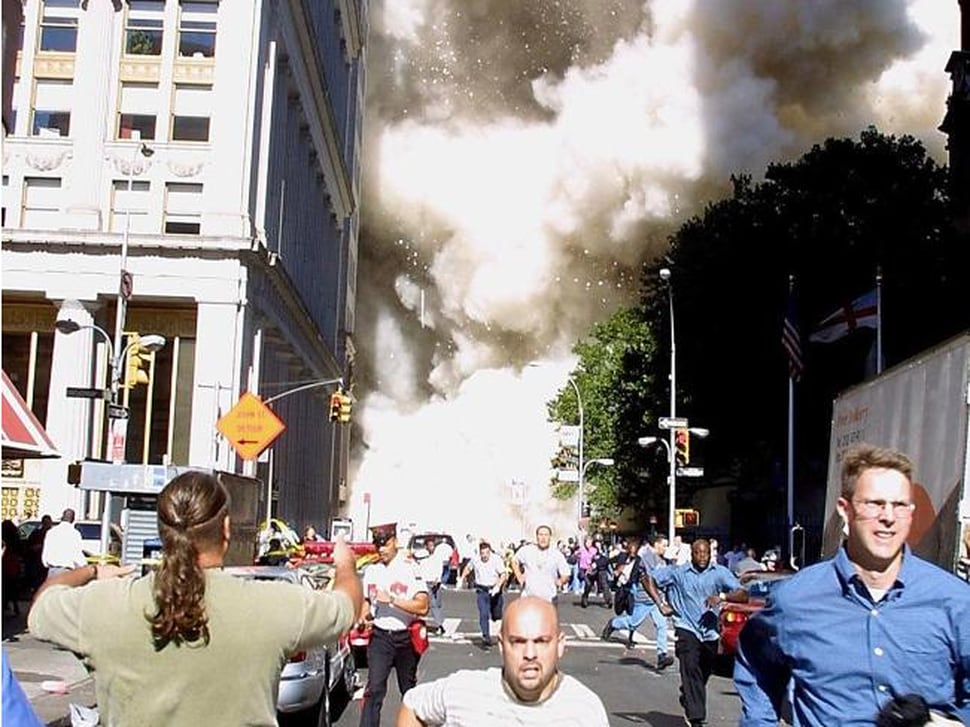 In April 2002, Crawford was to play host to another high-profile visitor in UK Prime Minister Tony Blair.
It was three months after George W Bush's famous "axis of evil" State of the Union in January, in which he described North Korea, Iran and Iraq as part of a trio of terrorist states seeking weapons of mass destruction. The drumbeat of war was getting louder.
"I will not wait on events while dangers gather," Bush said in the now infamous speech.
"I will not stand idly by, as perils draw closer and closer. The United States of America will not permit the world's most dangerous regimes to threaten us with the world's most destructive weapons."
During April 5 and 6, Bush and Blair held a weekend together to discuss world affairs, including the situation in Iraq.
They talked about the timing of possible military action, who might replace Saddam Hussein and the need to manage public relations with care.
A record of the meeting said there was no agreement to go to war but "a very small cell in Central Command in Florida had recently been set up to do some planning and to think through the various options."
Mr Blair said there was "general discussion" of the military route if diplomacy failed. Mr Bush said he "did not have a lot of faith in the UN" but agreed to consider the idea.
After the weekend, they gave a conference that "doing nothing" was not an option and the two countries had a bond that was "stronger than ever".
That July, Blair wrote to Bush saying "I will be with you, whatever" but if the US wanted a coalition for military action it would need changes on UN authority, a public relations strategy and a willingness to commit for the "long-term".
The inside word on a dramatic weekend is one of the key revelations of the Chilcot report, named after the inquiry's leader Sir John Chilcot.
The 2.6 million-word, 13-volume tome is an exhaustive look at the origins of the Iraq war that comes to some damning conclusions about Mr Blair's leadership and the failings of the intelligence community at the time.
Sir John, who has interviewed more than 120 military and government insiders throughout the panel-driven process, said it found decisions were made with a "certainty that was not justified" and policy was made on the basis of flawed intelligence.
"When Mr Blair met President Bush at Crawford, Texas, in early April 2002, the formal policy was still to contain Saddam Hussein. But, by then, there had been a profound change in the UK's thinking," the report states.
"At Crawford, Mr Blair sought a partnership as a way of influencing President Bush. He proposed a UN ultimatum to Iraq to readmit inspectors or face the consequences."
The result led to a Security Council Resolution passed in November 2002 but when this failed, an ultimatum was issued on March 17, 2003, giving Saddam Hussein 48 hours to leave.
On March 20, US forces crossed into Iraq and seized the port area of Umm Qasr, in what has become one of the most protracted and bloody conflicts in history.
The report shone a harsh spotlight on Mr Blair and has led to calls for him to be charged with war crimes for his role in the conflict that was unsanctioned by the United Nations and based on intelligence later proved to be false.
Mr Blair described the decision as the "hardest, most momentous, most agonised" from his time as leader but said he still believes it was right.
"There was no secret commitment to war, the decision was made in good faith," he said, adding it was made in a "new world" of terror after the 9/11 and Bali attacks.
"I was absolutely clear publicly and privately that we would be with the US. I was also clear we had to proceed in the right way," he said.
"I had to decide. I thought of Saddam, his record, the character of his regimen. I thought of America, it's importance to us in the post 9/11 world and I weighed it carefully. I took this decision with the heaviest of hearts."
That hasn't diffused anger from families of the 179 British troops, who died in the conflict. Sarah O'Connor, whose brother Sergeant Bob O'Connor, died in the conflict labelled him the "world's worst terrorist".
"That healing that 11 and a half years I've worked for - I've gone back to that time when I learned that my brother had been killed.
"And there's one terrorist in this world that the world needs to be aware of. And that's Tony Blair."
Ronnie Barker, whose son, Private Lee Ellis, died in 2006, said she broke down in tears when reading the report after her 23-year-old son was killed by roadside bomb.
"We went in thinking it was going to be a whitewash but I actually cried," she told The Sun.
Asked what she wanted to happen next, Ms Barker said she "would like to see Tony Blair sent to court".