An average tradie became a multi-millionaire all due to another banking glitch.
Melbourne man Matthew Pearce checked his bank account and saw he had a credit of more than $123 million.
"It was just there overnight," he told news.com.au.
"I was shocked, you see something like that and think it's a pretty big mistake.
"I thought about going to Mexico but I thought I better not - I got told it's fraud if you touch it so I put it in the bank's hands."
Mr Pearce said it took the Commonwealth Bank two weeks to fix the error.
The $123,456,789.01 appeared in a separate savings account, so he was still able to access his own money.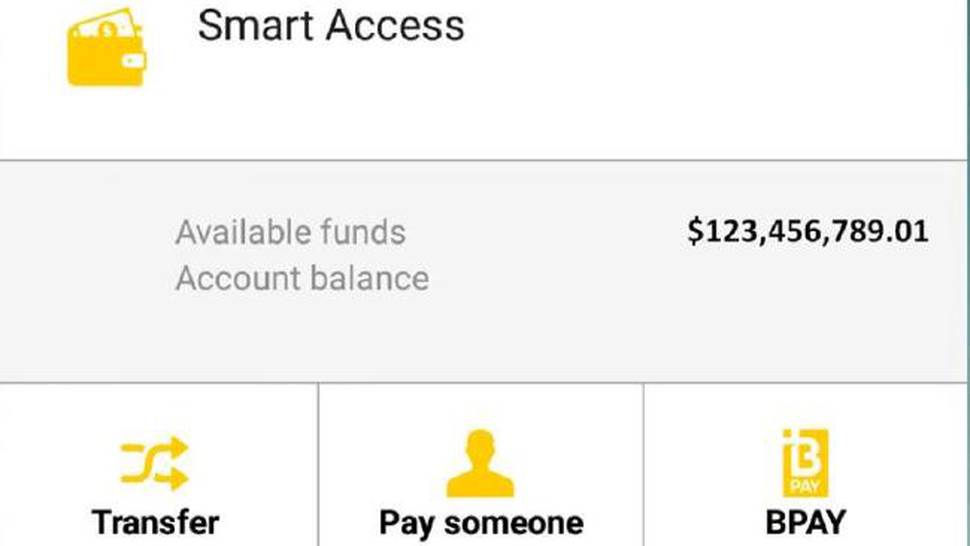 "I've heard of a glitch happening here and there for a couple of million dollars, but never $100 million dollars," he said.
Mr Pearce said he was able to transfer the money and BPAY it through the Commonwealth Bank phone app.
A Commonwealth Bank spokeswoman said it was a visual glitch and if Mr Pearce attempted to move the money, it would not have worked.
"It was a very, very rare incident last year which only a handful of our two million plus app users experienced temporarily," she said.
"No funds were actually available."
While this glitch happened to Mr Pearce late last year, he decided to tell of his temporary fortune following a number of other glitches in the past couple of months.
Just yesterday it was reported a man overdrew his account by more than $2 million after punching in the wrong amount when paying a Telstra bill.
Calum Mawson received a bill for $225 but then received a confirmation email from his phone provider saying it got his payment of $2,250,623.00.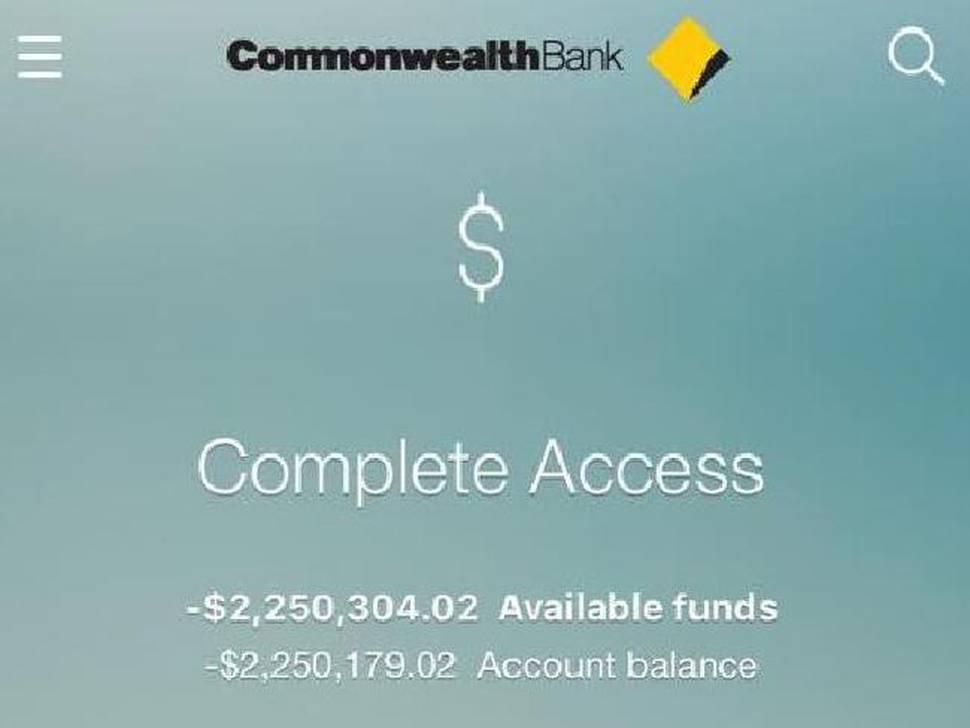 "When I got the email I called customer service and I was told not to worry as the payment would not go through," he told news.com.au.
Mr Mawson was told by Telstra the payment would bounce back, but when he went to pay for an Uber the next day, he was rejected for insufficient funds and his account was overdrawn.
His account balance was not restored for three days.
The Commonwealth Bank spokeswoman said customers should always double-check details they were entering.
"If a Commonwealth Bank customer has made a mistaken internet payment, they should contact our call centre on 13 22 21," she said.
"In the event a payment is made to the wrong account and is processed, we attempt the retrieve our customers' funds on a best endeavours basis.
"In the event the moneys went to a closed account or the money has been spent we are unfortunately unable to retrieve the funds."
Westpac has also had its fair share of banking blunders and mistakenly gave a 21-year-old an unlimited overdraft, an unsecured loan of an agreed limit.
Christine Lee became an accidental millionaire and spent $4.6 million of the bank's money.
Police allege between July 2014 and April last year, Ms Lee withdrew the money and spent it on handbags and rented extravagant penthouse apartments.
In April last year, Westpac froze Ms Lee's account and told her they were aware of her out of control spending.
Fairfax Media reports Ms Lee defended her spending, saying she believed her wealthy parents in Malaysia transferred her the millions.
She said the shoes and handbags she splurged on were in her apartment in Rhodes.
"My mother is coming over to visit me in June and will give the bank a cheque," she said.
"I have [told my parents about it] and they are not very happy with me."
Ms Lee got away with spending the millions over a long period of time because she transferred thousands of dollars a day to secret bank accounts.
The Daily Telegraph reports she allegedly hid $1.3 million of the $4.6 million and transferred $5000 a day into accounts not linked the Westpac.
Police allege she secretly transferred $33,000 a week for about nine months.
While $1.3 million has been recovered from various bank accounts, $3.3 million still remains "outstanding".
She was charged with dishonestly obtaining financial advantage by deception and knowingly dealing with the proceeds of crime.
It was also alleged she failed to notify the bank that she was not entitled to the money.