With tensions having greatly escalated between the two Democratic presidential candidates, Bernie Sanders sat down with the Washington Post yesterday. During the interview in his hotel suite, the Vermont senator talked about the accusations that he and Clinton had traded on Thursday of being unprepared and unqualified for the presidency. Here are some excerpts:
On whether he thinks Thursday's exchanges will make it harder to unify the Democratic Party
"I do, and I regret it. I have tried throughout this entire campaign to run an issue-oriented campaign where I focus on the major issues facing the working families of this country. That's what I've tried to do. And I have rejected time and time and time again a request, in a sense, from the media, to attack Hillary Clinton. I have not said one word about her email situation. I have not said one word about the Clinton Foundation, and I don't intend to."
On what prompted the war of words
"What we have noticed is ever since we won Wisconsin, which is the sixth of the seven states that we have won, the Clinton campaign's tone has changed, and they basically have been public about it ... So I think that the Clinton campaign is now getting increasingly nervous, and they have decided that they intend to go after us in a very negative way, and we're seeing that."
On whether it will continue
"This is not my style. It is not what I want. I don't think it's good for the party or for the country, but let me make it very clear: Yes, I come from a small state, and this is my first effort at national politics, but we will not accept lies and distortions of my record or personal attacks lying down. We will respond accordingly, and the Clinton campaign has got to understand that ... I hope that we can get out of this mode, but we're not going to be attacked in very negative ways without responding accordingly."
On whether he regrets what he said in his speech on Thursday about Clinton being unqualified
"No. When somebody says that I am unqualified to be president and gives her reasoning, I think it is totally appropriate for me to respond as to why I think she may not be qualified as well, and that has to do with her views and her actions on a number of the major issues facing this country, and the way she's run this campaign in terms of how she's raised her money."
On whether Clinton actually said he was "not qualified", as Sanders claimed on Thursday
"My understanding is that's where she is coming from, and I hope this kind of give and take, these kinds of attacks, do not continue. I want to run an issue-oriented campaign and debate the issues, but we will respond accordingly if we are attacked. We're not a doormat. We're not going to be playing the role of a doormat."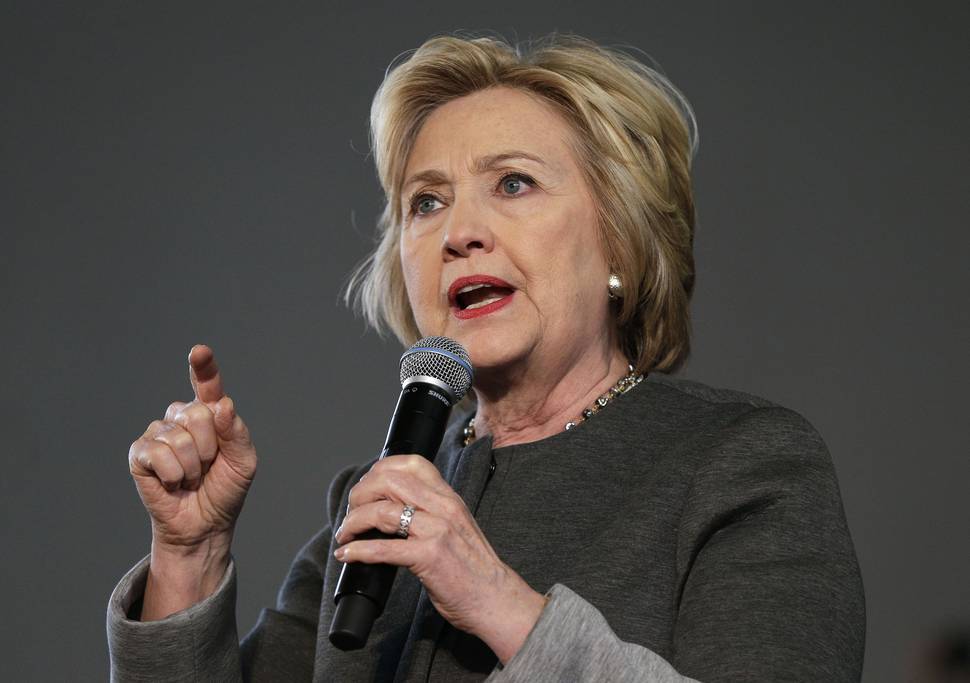 On whether there's been any change in his intention to support the Democratic nominee
"Nope, and I assume that Secretary Clinton would give you the same answer ... Look, as I've said before, on her worst day, she is 100 times better than Donald Trump or Ted Cruz or the other candidates. To me, that is not a very hard choice."
On whether he will stick with his pledge not to run negative television ads
"I've never run a negative TV ad in my life, and that is my hope, that I never will."
On whether President Barack Obama would be qualified to be president under the criteria he cited in saying Clinton is not
"Well, I'm not running against President Obama. She ran against President Obama. No, I'm running against her, and President Obama has not suggested that I'm unqualified. She has."
He said, she said
Clinton on Thursday on MSNBC's Morning Joe:
I think he hadn't done his homework and he'd been talking for more than a year about doing things that he obviously hasn't really studied or understood, and that does raise a lot of questions.
Sanders later in the day at a campaign rally in in Philadelphia: I don't believe that she is qualified if she is, through her super PAC, taking tens of millions of dollars in special-interest money. I don't think you are qualified if you get US$15 million ($21.9 million) through Wall St for your super PAC. I don't think you are qualified if you have voted for the disastrous war in Iraq.
- Washington Post-Bloomberg