Rescuers in Taiwan have pulled a young man alive from a collapsed apartment tower more than 24 hours after a strong earthquake shook the island.
Emergency crews were still searching for more than 130 people believed trapped in the rubble.
The 20-year-old was identified by Taiwan media as Huang Kuang-wei. He was taken to hospital.
Rescuers pulled more than 240 survivors from the ruins and inserted huge supports under slabs of leaning concrete as they searched for additional survivors.
Firefighters, police, soldiers and volunteers combed through the ruins, some using their hands, as temperatures dropped, watched anxiously by dozens of the victims' family members.
A total of 132 people are still beneath the rubble of the Wei-guan Golden Dragon Building in the southern city of Tainan, most trapped deep in the wreckage.
The building's lower floors pancaked on top of each other in the 6.4 magnitude quake and then the whole structure toppled, raising questions about the quality of materials and workmanship used in its construction in the 1990s.
At least 18 people are known to have died in the quake, which struck about 4 am local time on Saturday.
Authorities said the building had 96 apartments and 256 registered residents, though more people were inside when it collapsed.
Buildings in nine other locations in the city had also collapsed.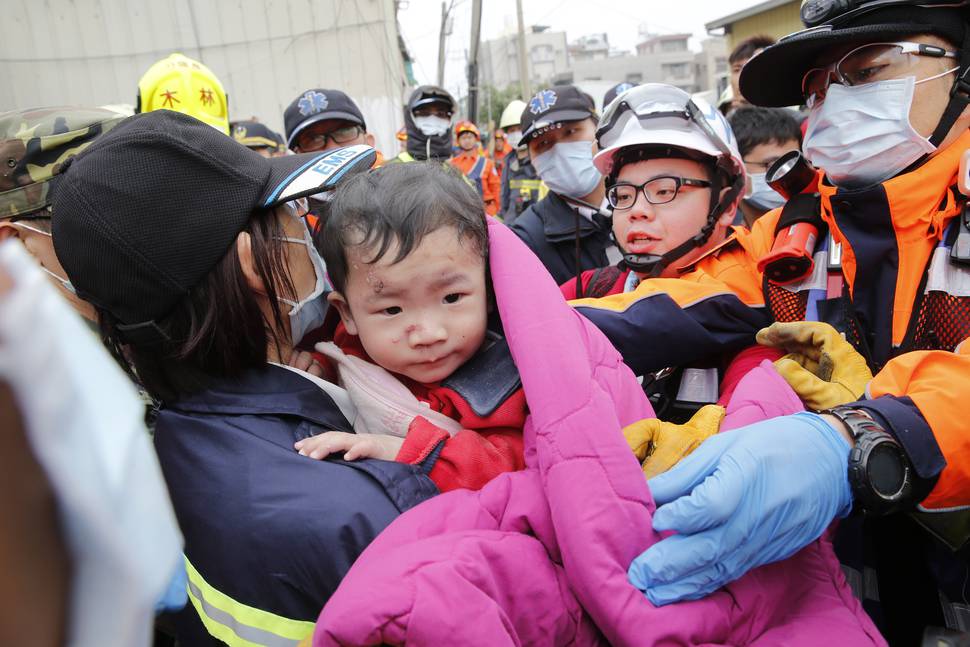 - AAP