For 70 years, the reprinting of Adolf Hitler's autobiography 'Mein Kampf' (My Struggle) was prohibited in Germany because of fears that it could be used as right-wing propaganda. On Friday, however, the book hit German bookshelves again.
But many stores are moving cautiously. The BBC reported that one of Berlin's largest bookstores had ordered only a single copy and was not advertising it. Other retailers are also trying to avoid any suggestion that they are hoping to make money off "the Devil," as Hitler was dubbed in criticism that emerged before the book was republished.
The manifesto is regarded as the foundation of Hitler's brutal ideology and remains controversial today. Originally released in 1925, nearly 10 years before Hitler came to power, the book laid out a violent vision that would lead to WWII and the Holocaust.
"This book is too dangerous for the general public," library historian Florian Sepp told my colleague Anthony Faiola last year, reflecting a sentiment echoed in Germany on Friday.
'Mein Kampf' has long been available in other countries, but German officials had kept it out of the nation. Copies were stored in a secured area of Bavaria's State Library in southern Germany, and anyone wanting access had to submit a formal request.
Last December, however, the German copyright for 'Mein Kampf,' which was held by the state of Bavaria, expired. Although many still think that the wide accessibility of 'Mein Kampf' could be hazardous in modern-day Germany, others say that the prohibition against reissuing the book could make it even more mysterious and interesting for readers.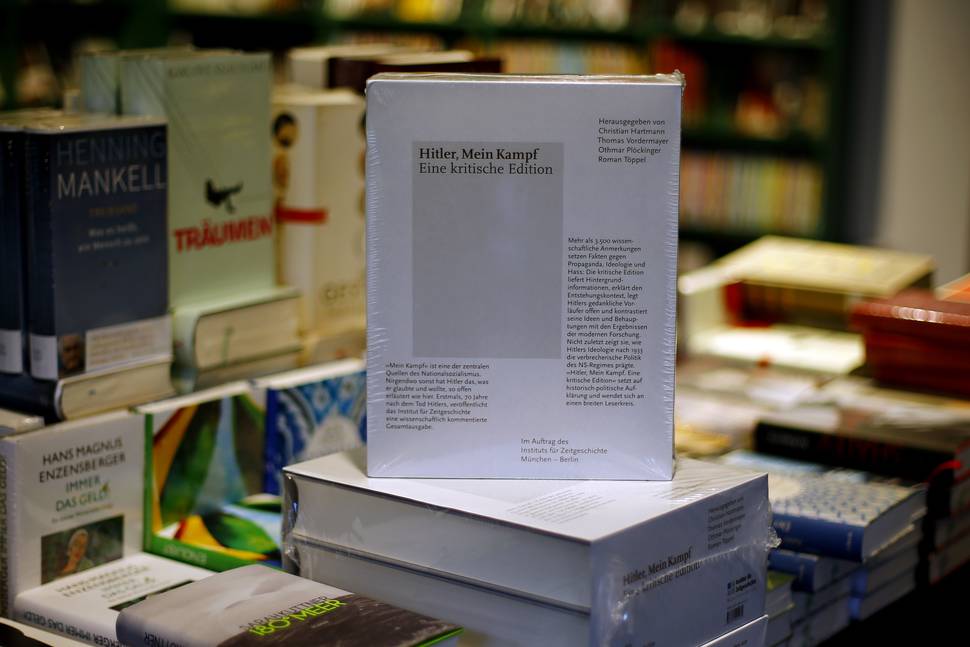 The book that is now on sale is not Hitler's original but rather a heavily annotated 2,000-page edition that includes thousands of remarks and comments by experts. By publishing the anti-Semitic and hatred-inciting rant, historians hope to expose Hitler's ideology.
On Friday, Germany's education minister, Johanna Wanka, told German news channel n-tv that she preferred the publication of such an annotated and widely available edition over the situation the country had recently faced. Hundreds of thousands of old editions of 'Mein Kampf' continued to circulate following the end of WWII because they were never banned. "The book was easily accessible over the Internet in recent years. That is why it is crucial to have an annotated version -- an unmasking of what can be found in 'Mein Kampf.'"
"I think one has to try not to hush up this book. Such taboos often have the opposite effect of what they aim for," she said.
Wanka also said the book could be discussed in schools in the future. Although the book may not be a mandatory read, she urged teachers to use the book to explain how Hitler never made a secret of his destructive visions.
The publication nevertheless comes at a sensitive time: Right-wing demonstrations against foreigners continue to attract followers. Some critics fear that the Nazi-era manifesto of hate could be used to promote hatred against Muslims and other foreigners today. However, fears that more moderate right-wingers could use Hitler's arguments are likely to be unjustified.
When a right-wing writer, Akif Pirinçci, recently said at a weekly anti-immigration protest in eastern German Dresden that "concentration camps were unfortunately out of service," his speech was interrupted. Lutz Bachmann, the leader of the anti-immigration Pegida movement, later apologized for having allowed the speech.
Bachmann himself, however, is known for another embarrassing incident: A photo showing him with a Hitler moustache went viral last year.