Slowly but surely, a four-lane highway is beginning to take shape on the sparsely populated Central Asian steppe.
Soviet-era cars, trucks and ageing long-distance buses weave past modern yellow bulldozers, cranes and towering construction drills, labouring under Chinese supervision to build a road that could one day stretch from eastern Asia to Western Europe.
This small stretch of blacktop, running past potato fields, bare dun-coloured rolling hills and fields of grazing cattle, is a symbol of China's march westward, an advance into Central Asia that is steadily wresting the region from Russia's embrace.
Here the oil and gas pipelines, as well as the main roads and the railway lines, always pointed north to the heart of the old Soviet Union. Today, those links are beginning to point toward China.
"This used to be Russia's back yard," said Raffaello Pantucci, director of International Security Studies at the Royal United Services Institute in London, "but it is increasingly coming into China's thrall."
It is a shift that has shaken up the Russian leadership, which is watching China's advance across the steppe with apprehension. Moscow and Beijing may speak the language of partnership these days, but Central Asia has emerged as a source of wariness and mistrust.
For China, the region offers rich natural resources, but Beijing's grander commercial plans - to export its industrial overcapacity and find new markets for its goods - will struggle to find wings in these poor and sparsely populated lands.
In September 2013, Chinese President Xi Jinping chose Kazakhstan's sparkling, modern new capital, Astana, to announce what has since become a cornerstone of his new, assertive foreign policy, a Silk Road Economic Belt that would revive ancient trading routes to bring new prosperity to a long-neglected but strategically important region at the heart of the Eurasian continent.
Bound together by 2000 years of exchanges dating to the Western Han Dynasty and sharing a 1800km border, the two nations, Xi said, now have a "golden opportunity" to develop their economies and deepen their friendship.
At the China-Kazakhstan border, at a place known as Horgos to the Chinese and Khorgos to the Kazakhs, a massive concrete immigration and customs building is being completed to mark that friendship.
A short distance away, China is building an almost entirely new city, apartment block by apartment block, alongside a 5sq km free-trade zone, where traders sit in new multi-storey shopping malls hawking such items as iPhones and fur coats.
This is reputed to have been a seventh century stop for Silk Road merchants. Today, the People's Daily newspaper calls it "the pearl" on the Silk Road Economic Belt.
But this pearl is distinctly lopsided: On the Kazakh side of the zone, opposite all those gleaming malls, a single small building, in the shape of a nomad's tent or yurt, sits on an expanse of wasteland where a trickle of people stop to buy biscuits, vodka and camel's milk.
The Silk Road slogan may be new, but many of its goals are not. Beijing has long been working to secure a share of the region's rich natural resources to fuel China's industrial economy; it is building a network of security co-operation in Central Asia as a bulwark against Islamist extremism that could leak into China's restive western province of Xinjiang, and it wants to create alternative trading routes to Europe that bypass Asia's narrow, congested shipping lanes.
Under the Silk Road plan, China also is promising to spend hundreds of millions of dollars to build new infrastructure here, and it hopes to reap benefits of its own: to create new markets for Chinese goods, especially for heavy industries such as steel and cement that have suffered as the Chinese economy has slowed.
But the scene at Horgos underlines the fact that the economies of China's Central Asian neighbours are simply too small to provide much of a stimulus to China's giant financial system.
China's ambitious Central Asian plans did not go down well, at least initially, in Moscow.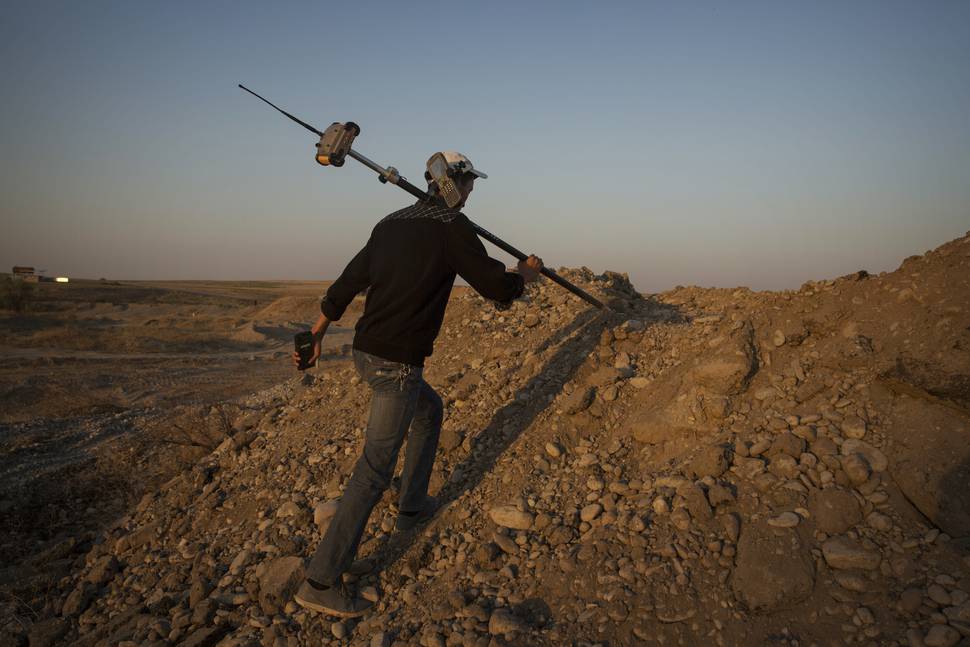 "When China announced its Silk Road plan in Kazakhstan, it was met with a lot of scepticism and even fear by the Russian leadership," said Alexander Gabuyev, head of the Russia in the Asia Pacific Programme at the Carnegie Moscow Centre.
China has overtaken Russia to become Central Asia's biggest trade partner and lender. Pipelines transport increasing amounts of Kazakh oil to China and vast quantities of Turkmen gas east through Horgos. That has served to undermine Russia's negotiating position when it has tried to sell its own gas to China.
At the same time, however, Xi has worked overtime to calm Russian fears, reassuring his counterpart Vladimir Putin that Beijing has no plans to counter his country's political and security dominance in Central Asia.
In May, Xi and Putin signed a treaty designed to balance the two nations' interests in Central Asia and integrate the Eurasian Economic Union and the Silk Road.
China's expanding influence has provoked mixed feelings in many Asian states, and it has used "velvet gloves" in its dealings with Central Asia, said Nargis Kassenova, an international relations expert at KIMEP University in Almaty.
About a quarter of Kazakhstan's citizens are ethnic Russians, while Russian media dominate the airwaves. The Chinese language, by contrast, is nowhere to be seen or heard.
What Beijing can offer is infrastructure loans and investment. It has been careful to frame its plans as more than just a "road" - where Kazakhstan's natural resources are extracted, and Chinese goods waved through on their way to Europe - but as a "belt" of economic prosperity.
Nevertheless, a survey conducted by independent analyst Elena Sadovskaya found that Kazakh attitudes toward Chinese migrant workers reflect fears that China would one day dominate the country, swamp it with immigrants and cheap goods, grab land or suck out its natural resources while giving little in return.
Kazakhstan's Foreign Minister, Erlan Idrissov, plays down concerns, saying progress and development represent good news.
"Our philosophy is simple: We should get on board that train," he said in an interview in Astana. "We want to benefit from the growth of China, and we don't see any risks to us in that growth."
China's state-owned investment giant CITIC runs an oil field and an asphalt factory in Kazakhstan and says it has established a $110 billion fund to invest in Silk Road projects, much of the money aimed at Kazakhstan and Central Asia.
But private Chinese companies and ordinary Chinese traders say they have yet to reap the rewards, as the small Kazakh economy is shrinking under the weight of falling commodity prices and Russia's economic decline.
In the Horgos free-trade zone, Chinese traders also say business is poor. Many were lured by tax breaks, cut-price deals to rent shops and cheerleading by state media about the opportunities on offer.
"After we came here, we realised it was all lies," said one shop owner who declined to be named for fear of trouble with the authorities.
The Kazakh Government is building a "dry port" at Khorgos - with warehouses, an industrial park and rows of cranes to transfer containers across different railroad gauges - in what it hopes will become a major distribution and trans-shipment hub for goods bound between China and Western Europe, a "mini-Dubai" in the making.
But the nearby free-trade zone still boasts just the one small supermarket, guarded by four lonely concrete camels, plastic flowers in their saddlebags.
- Bloomberg