The French elite may scorn McDonald's for what they see as an economic and gastronomic horror in the same bun, but citizens in a town in northern France have taken to the streets to demand a branch of the US fast food chain.
Authorities in Saint-Pol-sur-Ternoise, near Lille, have been asked to reverse their decision to suspend construction of a new outlet.
The McDonald's was nearing completion on the edge of town when authorities suddenly decided it did not comply with zoning regulations and ordered building work to stop.
The decision infuriated locals, who had been hoping the restaurant would provide badly needed jobs as well as adding to the small town's social life.
Despite vocal snobbery, the French have fallen in love with McDonald's - the country is now the second-biggest consumer of Big Macs outside the United States.
"McDo", as the French call it, has 1,300 outlets in France and has attracted new customers by "Frenchifying" its range, offering products such as the McBaguette and the Alpine burger.
The vogue for burgers is a far cry from the days when Jose Bove, a French farmer and antiglobalisation campaigner, was sent to prison with his comrades for destroying a McDonald's in the southern town of Millau in 1999.
The campaigners behind Wednesday's march have set up a Facebook page, which so far has garnered 4,000 "likes", to persuade the local authorities to let work resume on the restaurant.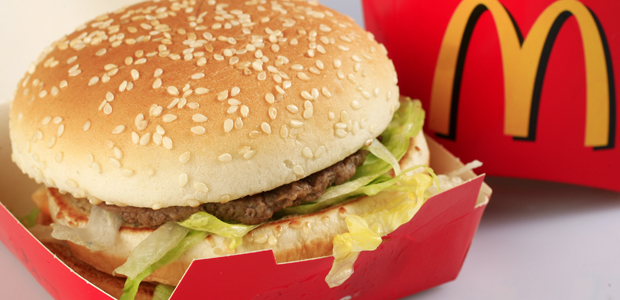 France is the second-biggest consumer of Big Macs outside the US. Photo / NZ Herald
However, that outcome appears far from certain.
Officials say work should never have been started in the first place as the fast food outlet was being constructed in a zone earmarked for industrial and not commercial activities.