Miuccia Prada titled her autumn/winter 2014 womenswear collection Act II. Given that she presented her menswear barely a month ago and included a few womenswear pieces in the mix that could be interpreted as a side-swipe at a constantly revved-up fashion system. The few weeks in between have been but an interlude. Last night, we were back to the real action.
Miuccia Prada is a scene-stealer. Her fashion shows are the ones that define the season, whether mens or womens. In this show, models of both sexes paraded clothes to underline her aesthetic point, while an oom-pah band and string quartet offered modern reinterpretations of works by Brechtian composer and collaborator Kurt Weill.
That chimes with fashion as a whole, which so often remixes the greatest hits of other decades. The 70s remixed the 30s, after all. This feels a little like dj vu, because Miuccia Prada's menswear tackled the same feel. She paraded her womenswear on an almost-identical set. It all sounds like nit-picking, but Prada is built around signs and symbols, the meaning inherent in every facet of her vision. Nothing is left to chance.
Not least of all, the clothes. That could make them sound like an afterthought, or at least a second thought, which certainly wasn't the case. If Prada is inspired by performance, despite the theatrics, the clothing is always the star of the show. There were Deco echoes in a muddied palette dominated by bruise purple, nicotine yellow, red and black, and in the silhouettes, drop-waisted satin dresses with tied-necks, hefty overcoats with thick half-belts and linear flapper-style dresses. Sometimes streamers of goat or shearling tufted along the seams, like a Surrealist negligee.
There's a repulsion to that image that is quintessentially, perversely Prada. It was like the slightly dissonant notes sounded by the violinists, that seemed skewed and off-kilter, but was entirely intentional. If Prada sets our teeth on edge, its entirely intentional. And so good, this season, she decided to do it twice.
See highlights from the collection here: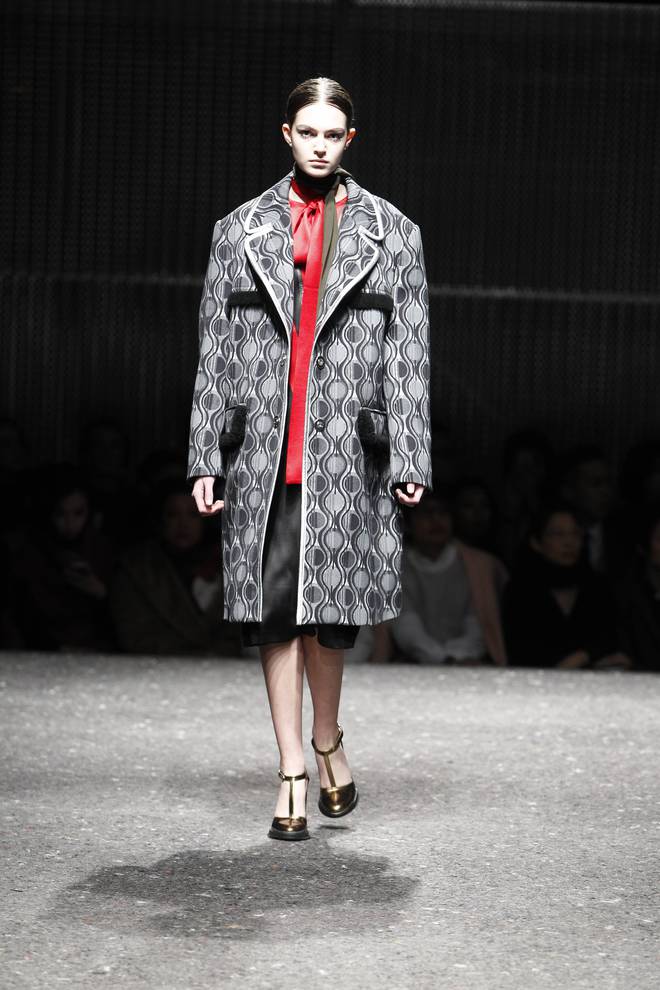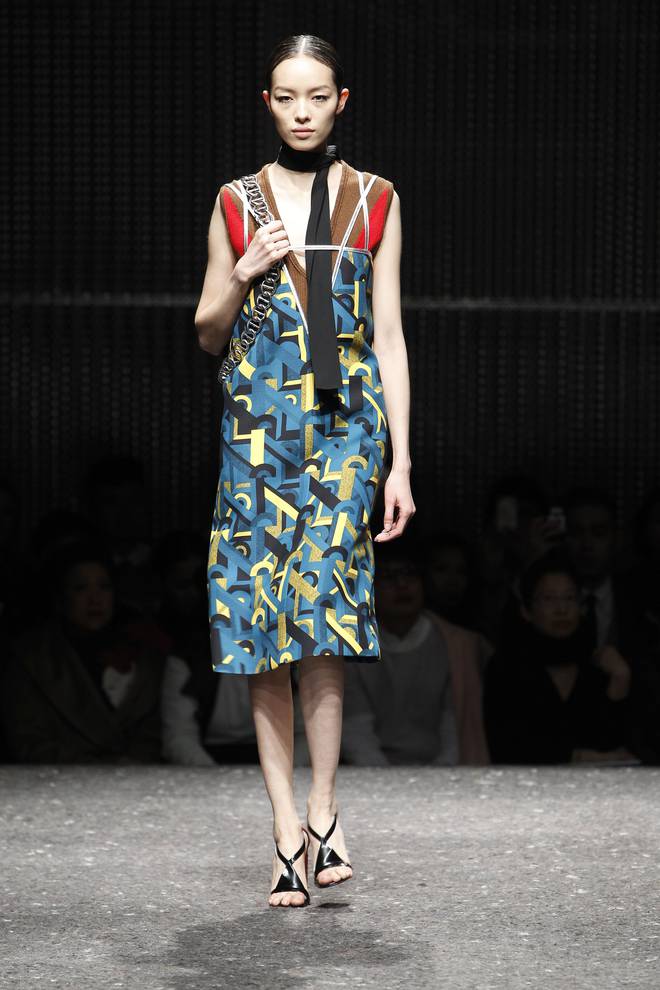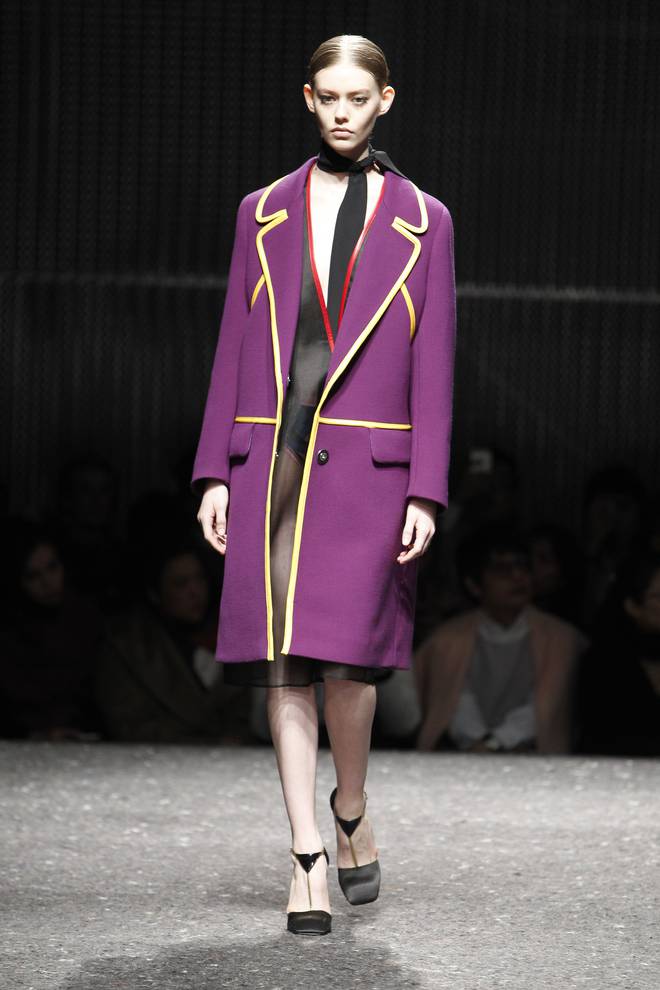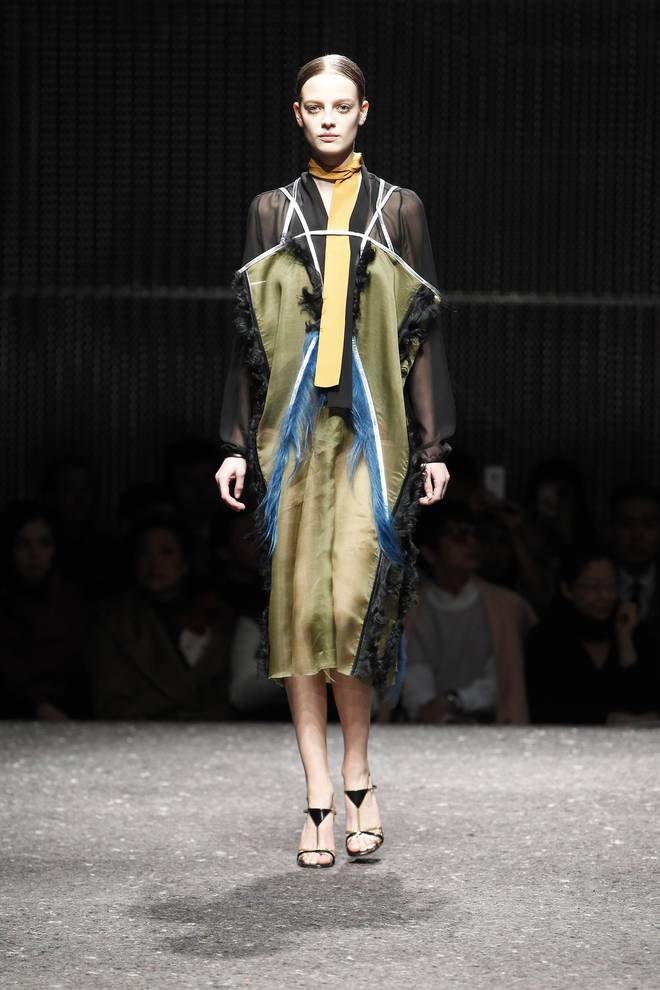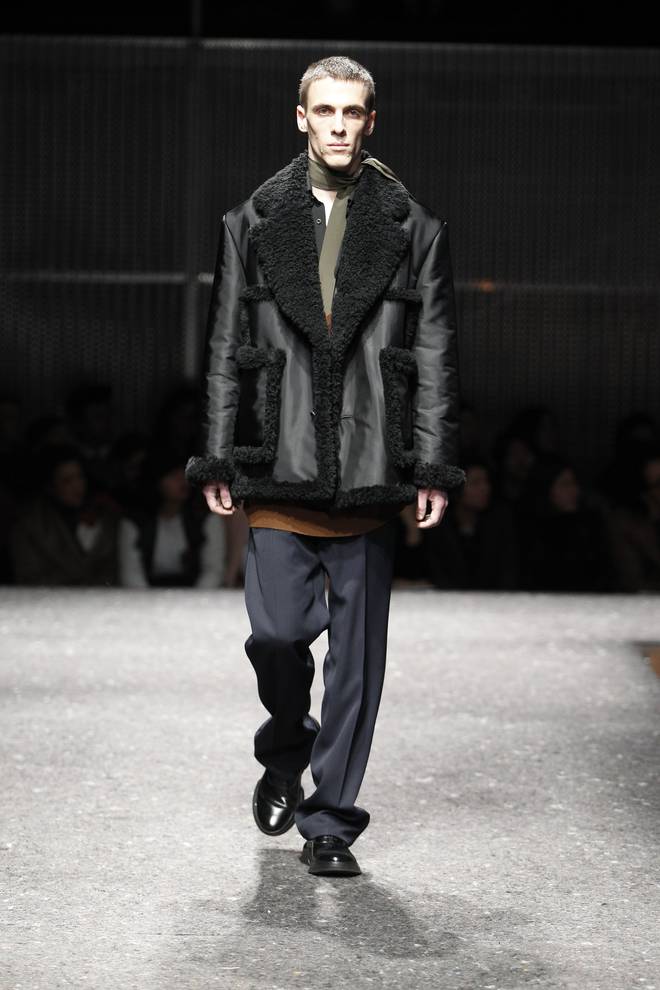 - THE INDEPENDENT