Temperatures are soaring across the British Isles. The London Evening Standard has predicted the city's temperature tomorrow has the "possibility of record-breaking heat" at 37C.
As the summer heatwave exceeds recorded temperatures other remarkable things are emerging from prehistory.
In the fields of England and Ireland ghost villages are appearing.
As the usually rain-soaked, green fields dry out and the summer grasses wilt, old streets and walls are becoming visible.
Most remarkable of these is a giant circle which has revealed itself in Ireland's County Meath, near Newgrange.
It's been dubbed as a "new Stonehenge" by the Sun newspaper and its thought to be a 5000-year old Neolithic tomb. The previously unknown site has been causing a stir among archaeologists and amateur drone photographers.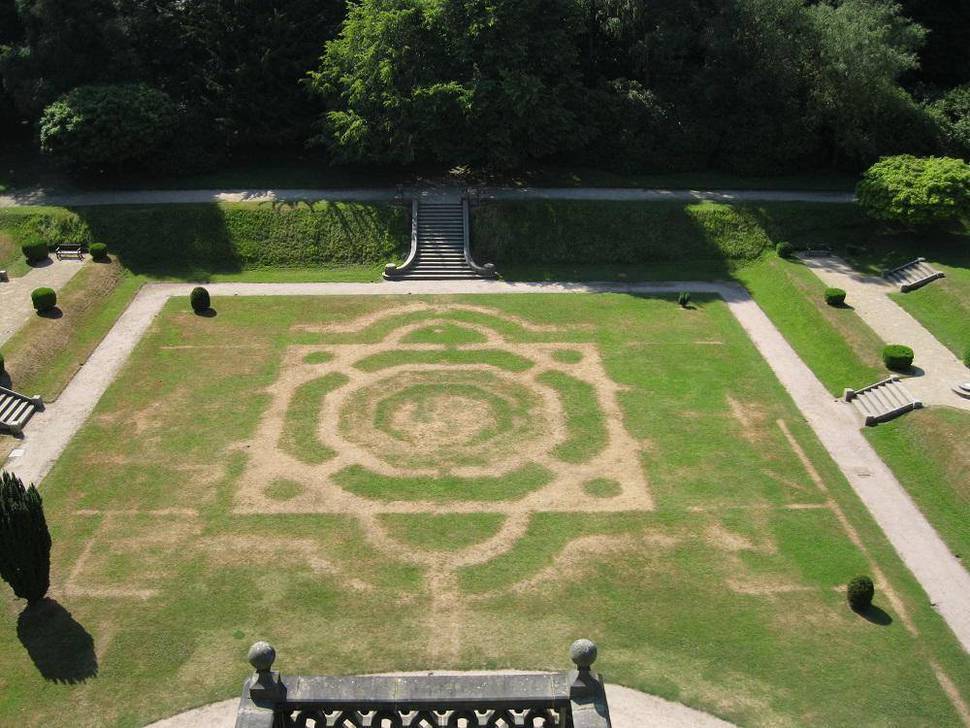 Grasses in shallow soil, covering stone ruins dry out at a quicker rate revealing these striking patterns and the remains beneath.
Roman villages have begun to reappear in Norwich and Wales. Meanwhile in Lancashire, the ornate designs of a removed Victorian garden have begun drawing themselves back onto the lawns of Gawthorpe Hall.
Apart from the Newgrange Henge, one of the most stunning new discoveries has been the "drowned village" in Devon, which was submerged in the Burrator Reservoir.
One hundred years later a farmhouse and bridge have appeared above the receding waters.
As travellers to the isles continue to enjoy the summer heat, they are reminded to avoid too much exposure. The UK Met office has issued a "level 3 heatwave warning" urging people to stay out of the sun between 11am and 3pm.