The aroma of a traditional cup of joe wafts from old-world, cosy cafes across Ho Chi Minh City, writes Eric San Juan.
The traditional cafes of Ho Chi Minh City or old Saigon, one of the city's distinguishing sights, are fighting back.
They are retaining their clients as well as their identity and resisting the threat from large franchises — which have become popular among Vietnam's young people — with their old-world charm, quality offerings and friendly ambience.
The entry of Starbucks three years ago — there were lines more than an hour long at the launch of the first branch — and the rapid growth of other foreign franchises has changed the outlook of the heart of the city, which was earlier dominated by small, family-run cafes.
"Apparently, the traditional cafes are losing ground, but it is only a superficial perception.
When you look closely at the streets, you continue to see the same cafes that have always been there, people sitting down and enjoying coffee with friends. This is the true spirit of Saigon," says Phan Khac Huy, an expert on the history of Vietnamese cafes.
Introduced by French colonisers around the end of the 19th century, cafes quickly became popular among the well-off Vietnamese.
Parisian-style cafes soon sprang up all over the country. Coffee began to gain favour among the working classes from the 1930s.
"Cafeterias and coffee culture are a part of our city. I don't believe that it is in danger.
"Moreover, I believe that all these big brands have had to adapt to the taste of the Vietnamese," Huy says.
He points out proximity, quality products and pricing (which is three to four times cheaper than those sold by multinational brands) as factors that ensure the survival of traditional cafes.
Cafe Cheo Leo, the oldest cafe in the city, with a humble interior, remains practically unchanged since it first opened in 1938.
Down an alley full of mechanical workshops and restaurants, it is spread over barely 50sq m, but always has at least a dozen people from all age groups, including a university professor who has been a regular for decades, workers, a young woman glued to her phone and students working on laptops.
The ambience is cosy despite the flaking walls, blackened by smoke from the stove used for preparing coffee.
The only signs of modernity are a Wi-Fi router and a sound system that plays local melodies and French music from the 1960s.
"We don't want to change the style of the cafe. We prefer to maintain the old aroma because the clients love it," says the 64-year-old proprietor, Nguyen Thi Suong.
Suong, who inherited the business from his father, says the shop has been preparing coffee the same way for almost 80 years.
"We store the water in jars for days to allow the impurities to settle down, and then boil it in ceramic pots so that there is no metallic taste. We don't even use metallic filters, but a cloth that looks like a sock, like they did before. We are the last ones to keep it alive," he says proudly.
The establishment's biggest strength is its friendly environment, Suong says.
"Here there are no social classes. Everyone talks with everyone and they have to share the table because the place is small," he says.
He is hardly bothered about generational changes or the threat from large franchises.
"We have customers who have continued to visit us for 50 years, and students who discovered this place a few months ago and are now regulars. We don't need publicity.
"We must trust our own style."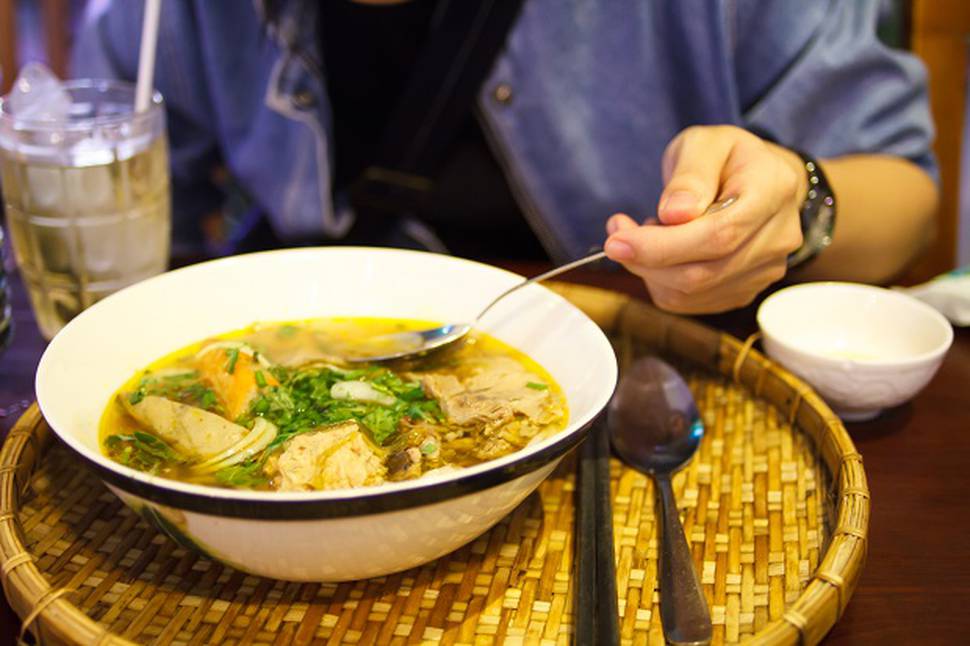 CHECKLIST
Getting there
flies a seasonal service from Auckland to Vietnam, with one-way Economy Class fares starting from $709.
Details
helloworld has a variety of Asia tours on offer.