The 'something for everyone' tag certainly fits this selection of some of the world's most enjoyable cities, writes Stephanie Holmes
Although it's all you can think of in the depths of winter, a tropical island holiday isn't always the answer when you're looking for your next getaway. A city break can offer so much — entertainment, architecture, history, culture, good food, fine wine, shopping — and much more.
We've rounded up some of the world's best cities for Kiwi visitors. But a disclaimer: We're not including the big ones, like New York, London, Paris, Melbourne, Tokyo and Hong Kong. You're smart — you already know they're good (and chances are, you've already visited them). We're looking for something a little bit different, and we've found plenty of options for all types of traveller.
1. Palermo, Italy
Why it's good:
Named Italy's 2018 Capital of Culture, this Sicilian city has historical influences from the Greeks, Romans, Normans, French and Spanish, giving an eclectic mix of architecture. As you'd expect from an Italian city, there are churches, great food, markets and beaches, but without the crowds of Rome, Venice or Florence.
When to go: Shoulder season — April/May or September/October for pleasant weather but fewer crowds.
2. Dubrovnik, Croatia
Why it's good:
I visited Dubrovnik in late August and fell in love with the jumble of terracotta roofs and limestone cobblestones of the Old City. You'll find extensive history, great weather and welcoming people. Just be prepared for crowds and high accommodation prices if you're visiting in summer.
When to go: Shoulder season — April/May or September/October. Or visit in winter and you'll pretty much have the place to yourself.
3. Dubai, United Arab Emirates
Why it's good:
It's not for everyone, but if you're looking for a fun family stopover on your way to Europe, Dubai has skyscrapers, shopping, theme parks, deserts and skiing ... indoor, of course. Head over on Emirates' direct Auckland to Dubai flight, then spend a night or two in the city to recover from the 17-hour flight, before a short hop onwards to Europe.
When to go:
November to March, when temperatures are in the low 30s. Avoid June to September, unless you cope with temperatures upwards of 40C and 95 per cent humidity.
4. Petra, Jordan
Why it's good:
Dating to about 300BC, this ancient city, once the capital of the Nabbatean Arabs, is Unesco-listed and is one of the most famous archaeological sites in the world. Deserted in the 7th century, the Lost City was rediscovered in 1812. Tourism has fallen dramatically since the Syrian conflict but it's perfectly safe — and an even more remarkable sight without the crowds.
When to go: March to May or mid-October to November.
5. Nashville, Tennessee, USA
Why it's good:
America has a raft of exciting and vibrant cities to choose from, but our pick at the moment is Nashville, the capital of Tennessee and a legend in the country-music scene. Time your visit around one of the city's great festivals, and make sure you visit some of the 150 live music venues in town, before filling your belly with some of the best barbecue food in the world.
When to go: March to May; September to October.
6. Hamburg, Germany
Why it's good:
Germany's second-biggest city is surrounded by water with rivers, canals and a large lake, as well as parks and a thriving cafe culture. It's also great for shopping, museums, history and architecture.
When to go: May/June for summer; November/December for Christmas markets and snow.
7. Copenhagen, Denmark
Why it's good:
One of Europe's most stylish cities, Copenhagen tops many a "must-visit" list, with its Michelin-starred restaurants, fashion and furniture stores and picturesque colourful buildings lining Nyhavn harbour, the former home of Hans Christian Andersen.
When to go: May to August, although if you're a foodie, be warned that some top restaurants close in July and August.
8. Bangkok, Thailand
Why it's good:
Glimmering gold shrines and temples, cheap and delicious street food, a busy river, 24-hour party scene, world-class spas and modern skyscrapers — Bangkok has something for everyone. Best of all, luxury is easily affordable, whatever your budget.
When to go: December/January are peak season — choose November or February for the best weather and smaller crowds.
9. Shanghai, China
Why it's good:
Another great option for a stopover on the way to Europe, Shanghai will blow the minds of small-town Kiwis. A city of 20 million people and growing fast, it's fast-paced and frenetic, but you can still find a tranquil corner on the Bund or in the leafy backstreets of the French Concession.
When to go:
October/November. Avoid July and August as temperatures and humidity will be high.
10. Mumbai, India
Why it's good:
As with Shanghai, you shouldn't go to Mumbai for a laid-back break.
Conde Nast Traveller
describes it as "brash, chaotic and glitzy" and says it "offers all the excitement you could ever wish for". You'll find world-class chefs and Bollywood stars, beaches and boats, monuments and museums, and more.
When to go: October to April, post monsoon season. December and January, in particular, have the best weather.
11. Vancouver, Canada
Why it's good:
City breaks aren't always about buildings — Vancouver's popularity lies in its easy outdoor lifestyle. Not to be missed are Stanley Park with its beaches, lakes and towering trees; the markets on Granville Island; and whale-watching from Vancouver Island. The food, accommodation and coffee are also top notch.
When to go: In the Northern Hemisphere spring and autumn to avoid the summer crowds and get great prices on accommodation.
12. Tel Aviv, Israel
Stephanie Holmes discovers this Israeli city's hottest spots.
Why it's good:
An intriguing mix of ancient history and modern culture, Tel Aviv is full of beautiful people, excellent food and all-night parties. Swim in the Med in the morning, browse the laneways and bazaars of Old Jaffa in the afternoon, then dance till dawn, before doing it all over again.
When to go: March to September.
13. Reykjavik, Iceland
Why it's good:
Small on the international scale, Reykjavik is punching above its weight when it comes to visitor numbers. It's a popular cruise ship destination, draws in Northern Lights tourists from around the world, and also has a reputation for being effortlessly cool. While you're there, enjoy Iceland's great outdoors and geothermal pools, as well as its rich arts and food culture.
When to go: October to April to see the Northern Lights; May and September for fewer people and lower prices.
14. Buenos Aires, Argentina
Why it's good:
This South American city can best be described as "passionate", with its beautiful architecture, colourful street art, tango dancing on the streets, steaks as big as your head and bars that stay open all night. Like New York, it's a city that never sleeps.
When to go: March to May (autumn) and September to November (spring).
15. Lima, Peru
Why it's good:
Lima has become one of the world's best foodie destinations in recent years, with acclaimed and award-winning chefs taking the international restaurant scene by storm. Other highlights include the grand colonial architecture, fascinating museums and dramatic Pacific coastline. Plus, as the second-driest world capital, it almost never rains.
When to go: Lima is a pretty good year-round destination with relatively consistent temperatures. December to March is hottest.
16. Lisbon, Portugal
Why it's good:
Less visited than other popular European destinations like Rome and Barcelona, Lisbon offers great value for money, with affordable food and accommodation and many of its best attractions free to enter. The colourful streets and pretty Portuguese tiles on the buildings will make your Instagram feed pop and the sundrenched beaches give time to relax.
When to go: Shoulder season — March to May for pleasant weather and better prices.
17. Edinburgh, Scotland
Why it's good:
With a 12th-century castle overlooking the city, classic architecture and world-famous culture, Edinburgh deserves to be on every traveller's wish list. From the Old Town to the Royal Mile to Arthur's Seat, there's much to attract visitors all year round and not just when the famous Festival and Hogmany celebrations are happening.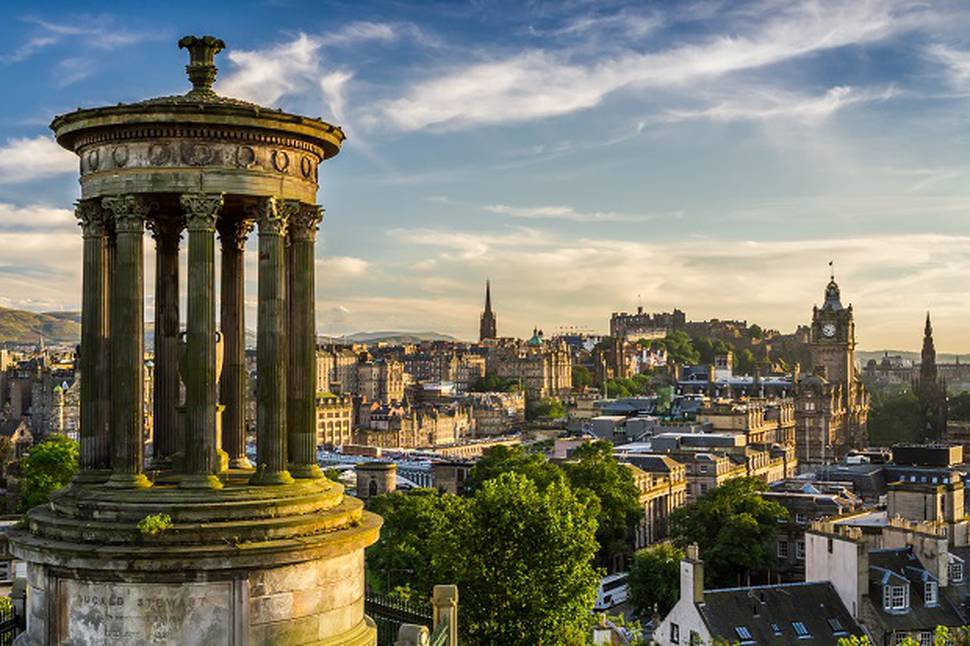 When to go:
To avoid the festival and New Year crowds, try May to June.
18. Mexico City, Mexico
Why it's good:
This sprawling city is built over the remains of Tenochtitlan, a legendary Aztec city, and is a hot destination for art, museums and fine-dining restaurants. Visit the Blue House, a tribute to Frida Kahlo; the Zocalo, one of the world's biggest city squares; and Chapultepec Park, a green oasis with trees, a lake, a zoo and the National History Museum. Just out of town is Teotihuacan, a complex of pre-Colombian pyramids, the most visited archaeological site in Mexico.
When to go: March to April, or November once the rainy season has ended.
19. Fez, Morocco
Why it's good:
Marrakesh is out; Fez is in. You'll still find the medinas and overwhelmingly beautiful Moroccan architecture, but it's less touristy and more unspoilt than its more popular neighbour. It's one of the world's best-preserved Medieval cities, but also has modern restaurants and boutique hotels.
When to go: Avoid July and August when temperatures soar.
20. Cape Town, South Africa
Why it's good:
Beaches, mountains, wineries, museums, malls, whale-watching, historic buildings ... Cape Town has it all. Robben Island Museum, where Nelson Mandela was held, is a must-visit, as is Table Mountain for 360-degree city views.
When to go: December to February.