Lauren Jones looks at which Pacific Island to choose, and why.
The islands of the South Pacific are a prime holiday destination for New Zealanders — they're relatively close and are all stunning tropical paradises.
But how do you choose the right island for your next holiday? It can be hard, as they are often seen as much of a muchness.
They all have beaches, they all have resorts ... but if you look closer you'll find each island has quirks that could make your holiday that much better, depending what you're looking for. Whether it's an activity-based holiday, or something more relaxing, the South Pacific Islands give you the power of choice.
If you want to explore: VANUATU
If it's exploration you're looking for, most of the Pacific Islands are happy to oblige, but Vanuatu does it exceptionally well, with a wide range of activities on offer. The best known option is Mt Yasur, one of the world's most accessible active volcanoes, which you can hike to reach the crater rim.
Once you've ticked that off, try zip-lining, scuba-diving, parasailing, underwater scootering, waterfalls, or even a swim-in cave. With so many adrenalin-filled activities it would be hard to get bored in Vanuatu. And with its range of beautiful beaches and resorts, there's plenty of time to relax and experience "island time" after your adventures.
If you want wildlife: TONGA
Perhaps one of the things Tonga does best is its wildlife. When diving in Tonga, it's common to come across sea turtles and manta rays as well as big fish such as tuna and marlin.
Tonga is also home to stunning coral reefs, which house many colourful tropical fish and sea creatures.
For an experience you will never forget, time your visit around humpback whale season (between July and October), and book a tour enabling you to swim or dive with these majestic creatures. Fishing is also popular in Tonga — book a charter for deep sea fishing, or try spear fishing. For wildlife on land, Tonga is great for bird watching. It's home to many rare species, you'll want to keep your binoculars at the ready.
If you want natural beauty: SAMOA
Across Samoa's 10 islands there's an abundance of natural beauty to see. Don't miss the Alofaaga Blowholes, To Sua Ocean Trench, Papase'ea Sliding Rocks and the Saleaula Lava Field.
Much of Samoa's beauty is spread over its six islands, so make sure you allow enough time to visit each of the locations to cover off all your must-sees. Savai'i, Samoa's largest island, is home to Mt Silisili, Mt Matavanu and a few beautiful waterfalls all worth exploring.
And when all the exploring gets tiring, you can crash at a beautiful resort or read a book on one of Samoa's beautiful beaches.
If you want to chill by the water: RAROTONGA
If the water is where you feel most at home, Rarotonga is a good bet. On a lagoon cruise, you can snorkel to your heart's content or watch fish through your glass-bottom boat.
Most cruises also take you to a beautiful, quiet beach and the crew will make you a delicious meal while you relax or enjoy more swimming time.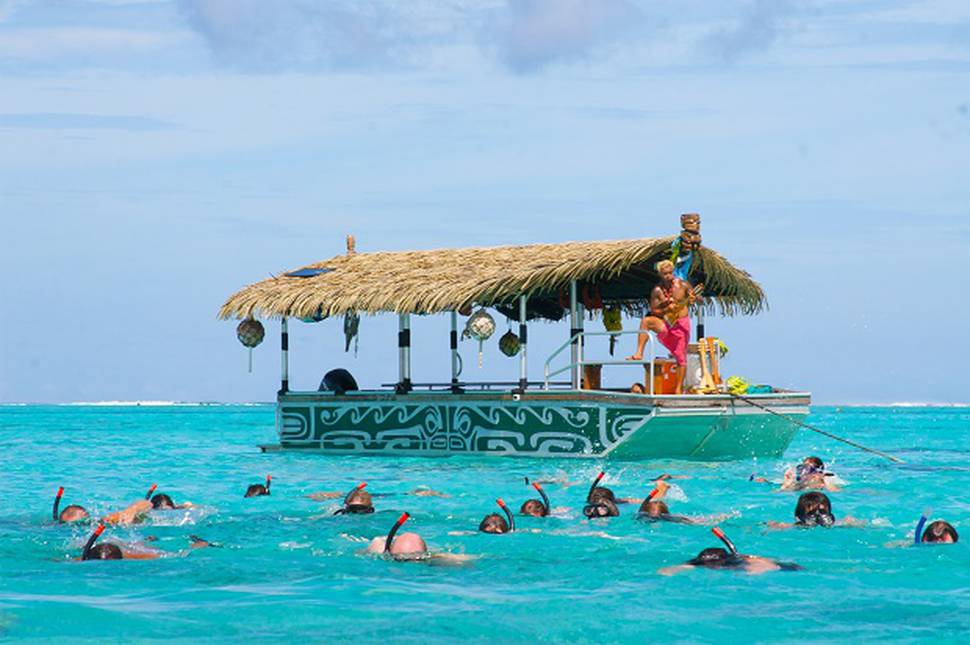 Rarotonga is also perfect for diving, with its clear, warm waters, excellent visibility and diversity of marine life. You can also hire stand-up paddle boards, sailing boats and windsurfing equipment to explore the lagoon on your own time.
If you want action and adventure: FIJI
For an action-packed holiday outside New Zealand, you need look no further than Fiji.
There are a tonne of activities ensuring you get the best views and experience Fiji has to offer. Some of the most notable include skydiving, horse riding tours, rafting, jet skiing and off-roading.
If the family is hard to please, Fiji is the right place to come, with activities to suit every personality and budget.
It is also home to beautiful scenery, both on the coast and inland; be sure to explore these with a hike or a tour.