A search for fitness and good food in warm locations expands horizons for Liz Sidotia.
Several years ago, I found myself needing a certain type of vacation - one that would help me reset life and would combine my passions: fitness and sports, the outdoors and travel, healthy food and new people.
I wanted much of the planning done for me. I also wanted the ability to break from any itinerary. And I wanted to go alone without feeling lonely. A reasonable cost, a variety of activities and a warm location also were important.
So I started searching online for "active vacations" and "fitness trips" and "wellness retreats." It was frustrating. The pricey and posh Canyon Ranch popped up. Several intensive yoga-only weekend workshops surfaced. So did a number of sites advertising weight-loss cruises.
None fitted.
Finally, I stumbled on something called Bikini Bootcamp at an eco-friendly resort in Tulum, Mexico. I cringed at the name and still do but I looked past it and found the type of trip I sought.
It promised rustic beach cottages, certified trainers leading fitness sessions, healthy food, excursions such as biking through Mayan ruins, spa services, and enough downtime to make my vacation my own.
For the most part, that's what I got.
I was immediately hooked on the model, and, in the years since, I have gone to several others, including Pura Vida Adventures, a surf and yoga camp in Malpais, Costa Rica, and a Paddle Diva SUP (stand-up paddleboard) and yoga retreat in Rincon, Puerto Rico.
Don't misunderstand: these aren't fat camps. These are vacations tailored to people who value healthy lifestyles, active travel, and trying new things, seeing new places and meeting new people.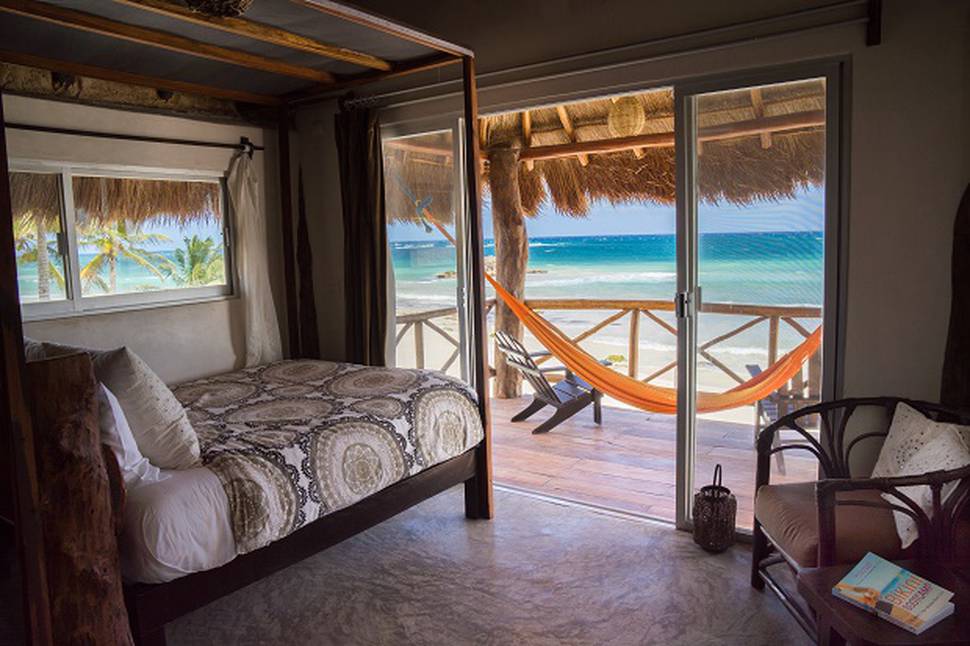 The formula is generally the same. All are run by strong, independent, entrepreneurial, outgoing women with interesting life stories, and a true zest for living fully.
The trips either are geared toward or attract mostly women, though the men who do go seem to fit in easily. The demographic tends to skew toward female professionals in their 30s and 40s although everyone from stay-at-home mums to almost-retired grandmas attend. Many come alone; some come with friends and relatives. The programmes attract both extroverts and introverts.
All are bound by an up-for-anything attitude and a desire to have an active life with nutritious food and vigorous exercise.
So it's easy to see why bonding usually occurs shortly after arrival, and why it seems everyone is looking out for one another. Many seek to push the bounds both mentally and physically, and they do things they typically wouldn't, such as trail-running through steep and slippery jungle or jumping off rock ledges into crystal blue water below.

Many leave these trips with great memories and lasting relationships, and the vacations have their own touches reflective of their founders.
Bikini Bootcamp, run by Melissa Perlman, offers an African dance session, a tribal drumming lesson and a traditional Mayan clay treatment on the beach with swimsuit tops optional.
All retreats serve meals with local ingredients, focusing on nutritious fuel for active bodies. In Tulum, low-fat soups were a staple. In Malpais, traditional salsa was on the table. And in Rincon, no meal was complete without avocados, tropical fruits and greens.
The venues are breathtaking.
Bikini Bootcamp's home, Amansala, is a shabby-chic Tulum resort with open-air bungalows, a large fitness pavilion, and a swath of white beach strewn with orange lounge chairs. Pura Vida is nestled in the jungle that abuts the beach of Malpais, with gorgeous beachfront cottages, a yoga platform, a soaking pool and hammocks strung between palm trees. And the Puerto Rican retreat is based at Casa Azul, Bradley's private, four-floor house in the Rincon hills, with balconies that offer stunning views of the ocean, beaches and town below
The prices depend on the trip's duration and number of people in each room. At a minimum, the price typically includes: accommodations, at least two meals a day and daily lessons or sessions. Some also include massages.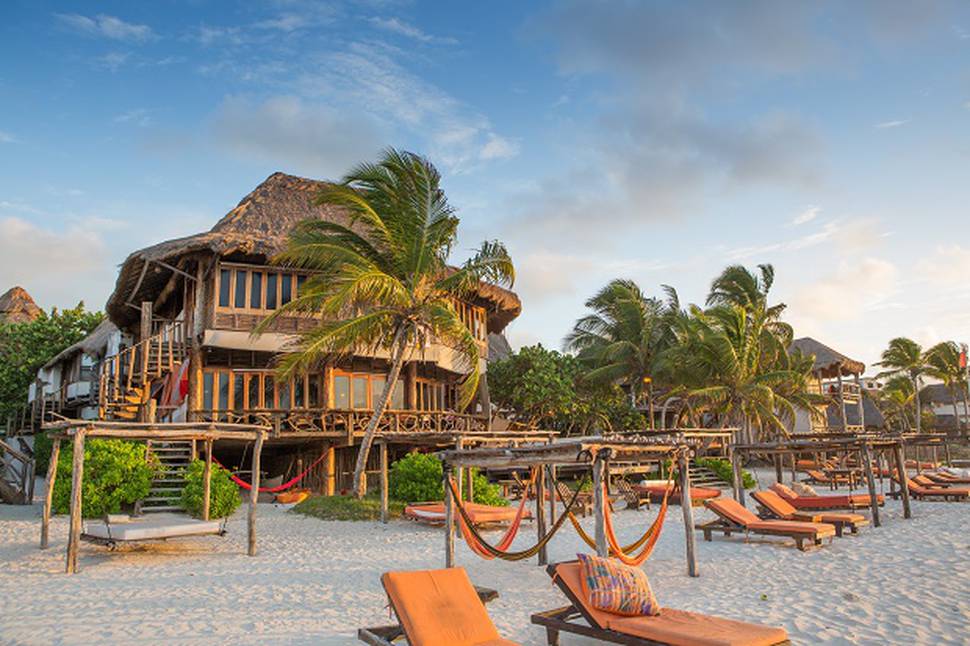 One restaurant dinner is typical, and you're responsible for covering your part of the bill. And if you want alcohol during the trip, you have to pay for it. There's also no shortage of optional extra activities, such as snorkelling into underground freshwater swimming holes called cenotes in Mexico, zip lining in Costa Rica, or climbing waterfalls in Puerto Rico.
Yoga sessions always are a staple, but they never dominate the trips. Usually, there are one or two sessions a day, in the morning or late afternoon. Like the other lessons, they're always taught by instructors mindful of the need to tailor their practices to all levels.
Like the other meals, dinner is communal, with mounds of nutritious fare and even healthy dessert, and it often stretches for hours, with people talking about our lives back home and adventures of the day.
Each programme seeks and gets feedback to tweak their agendas to ensure an even better experience for the next batch looking for the perfect mix of adventure, fitness and fun.
Online
bikinibootcamp.com
puravidaadventures.com
paddlediva.com/services/sup-vacations-retreats