A Unesco World Heritage national park with over 1 million visitors a year is set to ban visitors from wearing jandals after a dramatic increase in extreme selfie-related deaths.
Several tragic deaths and rescue operations take place each week at the Plitvice Lakes National Park, a forest reserve in central Croatia known around the world for its picturesque views and stunning waterfalls.
On Twitter, the authorities pleaded: "Dear tourists, we respect you. It's time for you to start respecting yourself. So, stop making stupid and dangerous selfies. Thank you".
Just recently a 20-year-old Canadian tourist slipped and fell some 70 metres off a high rock while trying to take selfie next to one of the many waterfalls. Incredibly they are said to have survived.
However, now a 54-year-old Slovakian tourist who had spotted the exact same location and also decided to take a selfie from there has died. She ignored safety warnings, hopped over the fence and fell off the edge of the cliff.
And before that an elderly German woman named Maria Braun, 82, and her husband August got separated from their tourist group inside the park, walked over to a high-vantage point and both fell into the water.
Maria died instantly and August passed away a few hours later in hospital.
According to the Croatian Mountain Rescue Service (HGSS), at least one person dies every year at Plitvice Lakes National Park and as many as 1200 rescue operations take place in the mountainous regions of the country - five times more than a decade ago.
Authorities at Plitvice Lakes believe the majority of the accidents and deaths are due to an increase in the number of tourists who want to take evermore dramatic selfies.
According to reports, it was largely due to their irresponsibility and non-compliance with the rules that the fatal accidents occurred.
And the park's administration recently announced it was set to ban all visitors from wearing flip flops and any other type of summer shoes to try and reduce risks.
Plitvice Lakes National Park spokesman Ognen Borcic said: "We will soon ban the entrance to the park in summer shoes, flip-flops, slippers, and sandals."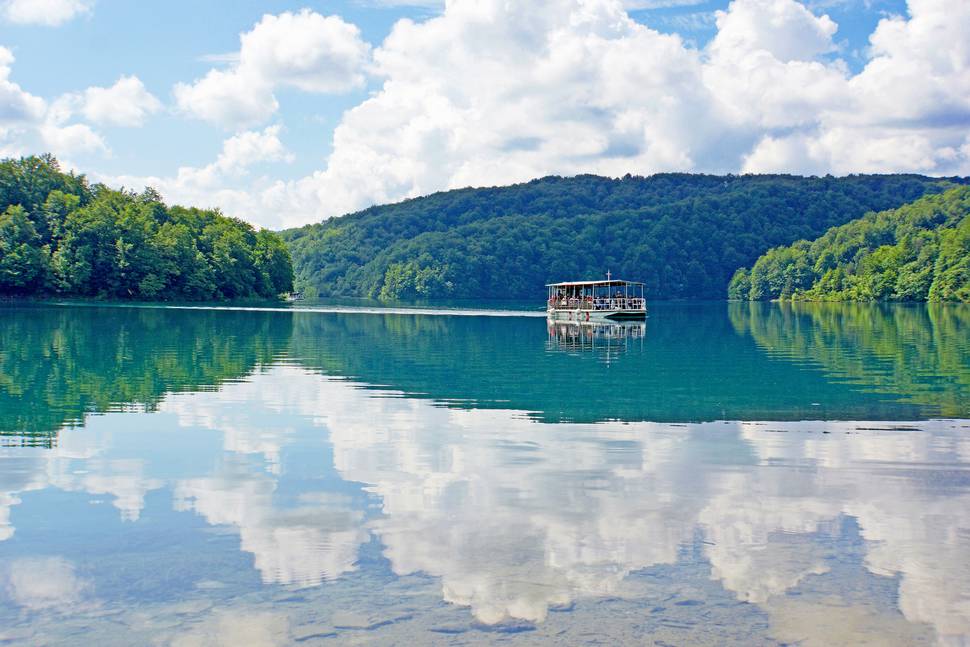 Plitvice Lakes National Park became a UNESCO World Heritage site in 1979 and is situated in the mountainous karst area of central Croatia, near the border with Bosnia and Herzegovina.
The park has 16 lakes and several rivers and is said to have more than 1.1million visitors each year.