Following the broken lines, Jennifer Ennion shifts into overdrive to reveal the highlights of Australia's open roads.
If you're seeking inspiration for a great Australian roadtrip, take a look at these top trails.
GREAT ALPINE ROAD - VICTORIA
Prepare to get high when you loop your way along the Great Alpine Road in Victoria.
Starting at Wangaratta, the road passes through the small towns of Myrtleford, Bright and Harrietville, all the way to Bairnsdale. The section between Harrietville and Omeo is where much of the beauty lies.
You'll have views of Mt Feathertop and the rest of Alpine National Park as you climb to Mt Hotham. When you leave the park, you'll enter state forest and yet more gorgeous scenery.
Be sure to pack your hiking boots and tent.
Tip: Slow down and take extra care when driving, as the road is narrow in parts. Also take some warm clothes and keep an eye on the weather forecasts because conditions can change quickly.
For more: visitvictoria.com
BASS HIGHWAY - TASMANIA
For spectacular views of wild Bass Strait, head along Bass Highway in northern Tassie.
Starting in Launceston, the road makes its way north up to Devonport and then hugs the coast to Perkins Bay, eventually coming to a halt on the northwest coast.
There are a handful of towns to call into along the way, including Penguin, Burnie, Wynyard, Stanley and Smithton.
Penguin locals take the town's name seriously, Kids will love posing for pictures in front of the town's plentiful penguin "street furniture".
Tip: If you go in January, call into a cherry orchard outlet and buy a box of premium fruit.
For more: discovertasmania.com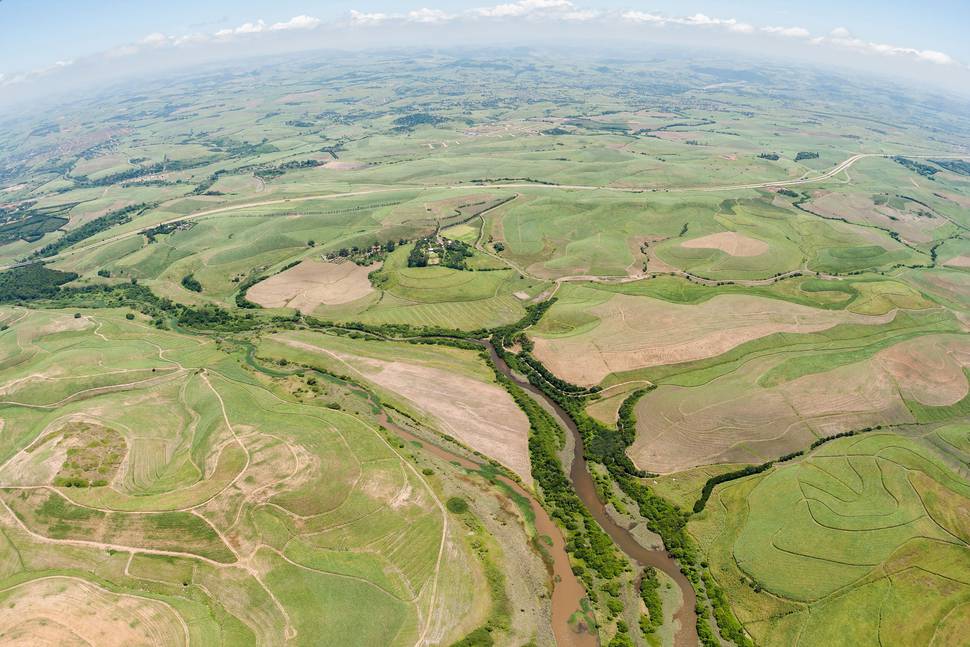 GRAND PACIFIC DRIVE - NSW
California's Big Sur can't hold a candle to the coast road that winds between Sydney's southern outskirts and Wollongong. It's got it all: sparkling ocean vistas with echoing headlands, nifty beaches, subtropical rainforest, and that towering escarpment.
The trick is to get off the motorway early on the drive south from Sydney (otherwise you'll get only a featureless drive to Wollongong).
If you have time, travel through the Royal National Park, veering off to beautiful beaches such as Burning Palms, Garie and Era.
Otherwise, go on a bit further and take the Helensburgh-Stanwell Park exit and head for Stanwell Tops. Soon you'll see a breathtaking glimpse of ocean. Lawrence Hargrave flew his famous box kites here at the end of the 19th century, so stop and watch today's paragliders swoop and soar on the thermals.
Then follow the road down to Stanwell Park and south through the string of villages that nestle between the escarpment and sea: Clifton, Coalcliff, Scarborough, Wombarra, Coledale, Austinmer, Thirroul.
It's worth parking to walk along the Sea Cliff Bridge, suspended between Clifton and Coalcliff.
Tip: Stop at one of the charming little beaches for a dip, or for some fish and chips that will take you back to a time when this stretch of coast was a busy holiday destination.
For more: grandpacificdrive.com.au
ALPINE WAY - NSW
If you love heading inland, make your way along the Alpine Way in country NSW. The road begins when you head west out of the Snowy Mountains town of Jindabyne and ends just shy of Corryong in Victoria.
It's a windy road that snakes through Thredbo - popular for mountain biking and hiking to Mt Kosciuszko in summer - and Khancoban. To drive through Kosciuszko National Park you'll need a day pass, costing $16 per vehicle.
There are plenty of camp sites along the banks of the gorgeous Thredbo River where you're likely to meet local wildlife including echidnas, wallabies and wombats.
Tips: Stock up on fuel and food in Cooma. Although there are service stations and grocery stores in Jindabyne, prices are inflated because the town is a popular holiday spot.
For more: snowymountains.com.au
LANDSBOROUGH HIGHWAY - QUEENSLAND
For a taste of the outback, the section of Landsborough Highway between Longreach and Cloncurry is a good trip, popular with Grey Nomads.
This is dinosaur fossil country, so schedule a stop in Winton. There, you can visit the Australian Age of Dinosaurs Museum of Natural History, fossick for opals or go bird-watching.
In Longreach you can visit the Australian Stockman's Hall of Fame and Qantas Founders Museum.
Aviation enthusiasts will also enjoy the Qantas hangar monument in Cloncurry.
The state government is carrying out reconstruction work between Longreach and Winton, so check updates on longreach.qld.gov.au.
Tip: Whenever heading into the outback carry plenty of drinking water and extra fuel.
For more: queenslandholidays.com.au
- AAP