The record-breaking New Zealand sharemarket is poised to take in the good, the bad and the fair-to-middling tomorrow when a slew of results from the country's top corporates are due.
Earnings reports from a2 Milk, Fletcher Building, Meridian Energy, Spark NZ, Trade Me and Cavalier - together representing a fair cross-section of the market - will be released.
With the sharemarket hitting its highest ever point yesterday, the results will need to be good in order to justify current high share prices, analysts said.
"Valuations are at record highs, so they would not want to be missing market expectations," Salt Funds manager managing director Matt Goodson said.
Goodson said the reporting season was more advanced in Australia and the trend there showed that a fewer number of stocks had beaten expectations, yet the market had pushed on to new highs.
Locally, given indications of cooling economy since the end of the June financial year, he said the focus will be on present trading conditions rather than the past.
"What really matters is how trading is going right now," Goodson said.
A2 Milk looks likely to at least double its net profit after tax for the June year, building on the previous year's net profit of $90.6 million.
Market attention will focus on new chief executive Jayne Hrdlicka, who took over from outgoing CEO Geoff Babidge last month.
"Meeting the new CEO for the first time will be a highlight to get a sense of future strategic direction," Harbour Asset Management senior analyst Oyvinn Rimer said.
The market expects the company to provide some additional comment on current trading conditions, particularly as expands into the United States.
Analysts also expect to see a progress report on the transition to new formula packaging adopted in the fourth quarter of the financial year.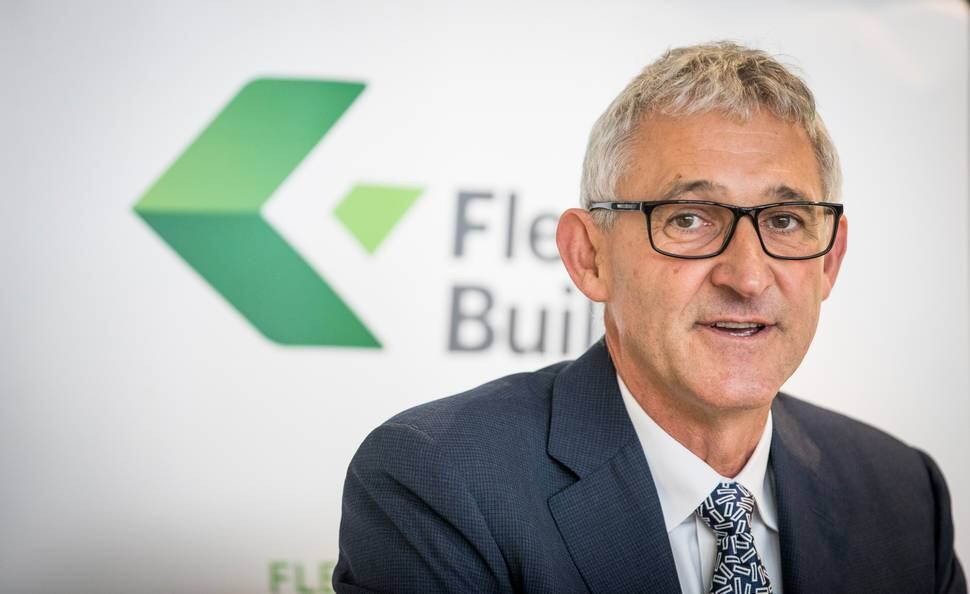 The red ink is set to flow freely in Fletcher Buildings result, reflecting difficulties in the broader construction sector.
"A dreadful result (from Fletcher) is expected and hopefully there will be no surprises given the series of recent updates, including the capital raising," Forsyth Barr said in a research note.
"However, we still expect the composition will remind the market that underlying trading has remained challenging and with cost/margin pressures again notably impacting," the broker said.
Fletcher wants to sell its US unit Formica, so an update on the sales process will be of interest to investors.
The company itself expects to report earnings before interest and tax - excluding losses from its building and interiors unit (B+I) - of $680m to $720m.
The estimated loss from B+I is expected to come in at around $660 million.
Market expectations are for a strong second half to offset a weaker for the country's biggest power generator, Meridian.
Forsyth Barr expects Meridian to increase its full-year cash operating profit for the sixth consecutive year in a row.
Running in Meridian's favour is New Zealand Aluminium Smelters (NZAS) decision to restart the fourth potline at Tiwai Point. NZAS is the country's seventh largest power consumer.
Spark's annual result is not expected to deviate much from its guidance issued in May, when it issued a forecast of Ebitda of $971m to $991m - flat on the previous year's.
The company has embarked on far-reaching programme aimed at making it the nation's lowest cost operator. Much of the cost of the programme has booked in the financial year just finished.
Online trading platform Trade Me is expected to deliver a "no surprises" result. Possible acquisitions and capital management are expected to emerge as key themes in its outlook, however.
Carpet maker Cavalier is forecasting a return to the black with a net profit $3.7m to $4m from the previous year's loss of $1.8m.
Today's result from Mercury Energy is expected to be the strongest of the power generator-retailers, thanks to record hydro generation volumes.
Results from Air New Zealand and Auckland Airport are due on Thursday, followed by Port of Tauranga and Sky Network TV on Friday.