Five shows that will keep couch potatoes glued to their screens over the coming week.
TV pick of the week:
Step Dave
Say goodbye to Nothing Trivial and Go Girls. Say hello to Step Dave.
TV2 will be hoping local television fans embrace its new one-hour drama-comedy show when it premieres on Tuesday - after two of our most successful TV dramas were axed last year. Hopes are certainly high that it appeals to the same market.
The new show is from Go Girls writer Kate McDermott; its writing team includes Rachel Lang and James Griffin; directors include Michael Hurst and Oliver Driver. The show's lead, Jono Kenyon, starred in Go Girls' fifth season.
Step Dave
also has an enticing mix of eccentric co-stars and laugh-out-loud moments - with a giant beating heart at its centre.
Step Dave's premise is certainly promising: Kenyon's character, Dave, is a 24-year-old bartender who falls for Cara (Sia Trokenheim), a 39-year-old mother of three, when he finds her climbing out of a window after getting locked in his bar's toilet.
After an awkward first date in a hospital waiting room, the pair find themselves falling in love. But Dave doesn't know Cara is 39. Or that she has three kids.
The first episode, starting on TV2 on Tuesday night, makes full use of the comedy set-up: in one excruciating moment, Dave is discovered in the lounge, starkers - save for a well-placed children's action figure - by Cara's three children and their grandmother.
McDermott says the idea for the show - originally pitched as a sitcom - came to her back in 2010 after she worked on an episode of Go Girls that was based around the male characters in the show.
"I was looking for situations for a male lead to be in that could possibly be funny, and this was one of them," she says.
"With Go Girls it was all about comedy, this is [even further] on the less serious side. We're not doing the deep, serious, earnest stuff."
It helps that the instantly likeable Dave is played with wide-eyed enthusiasm by a relative newcomer, and Kenyon believes his character is someone everyone can relate to.
"He's a guy who enjoys life and takes it day by day. He's a 24-year-old guy - he goes out with his mates, he likes to party, he likes to drink, he likes girls and girls like him.
"He's a good guy who is thrown into a different world."
The show has deliberately steered away from name stars: aside from one season of Go Girls, British-born actor Kenyon had mostly theatre credits to his name while Swedish expatriate Trokenheim had a brief stint on Shortland Street and theatre shows like Roger Hall's Stepping Out.
Step Dave's only instantly recognisable faces are Outrageous Fortune's Aidee Walker, who plays Cara's workmate and best friend, and Kimberley Crossman, who plays Dave's ex-girlfriend Stacey with cross-eyed insanity.
McDermott says there have been "difficult decisions" made during a lengthy audition process, but she's confident they've got the right people in the right roles.
"Sia and Jono just had this chemistry from the start ... there's the bonus that they're fresh faces."
When: Tuesday, 8.30pm
Where: TV2
What: Promising new local show
Musical pick: Glee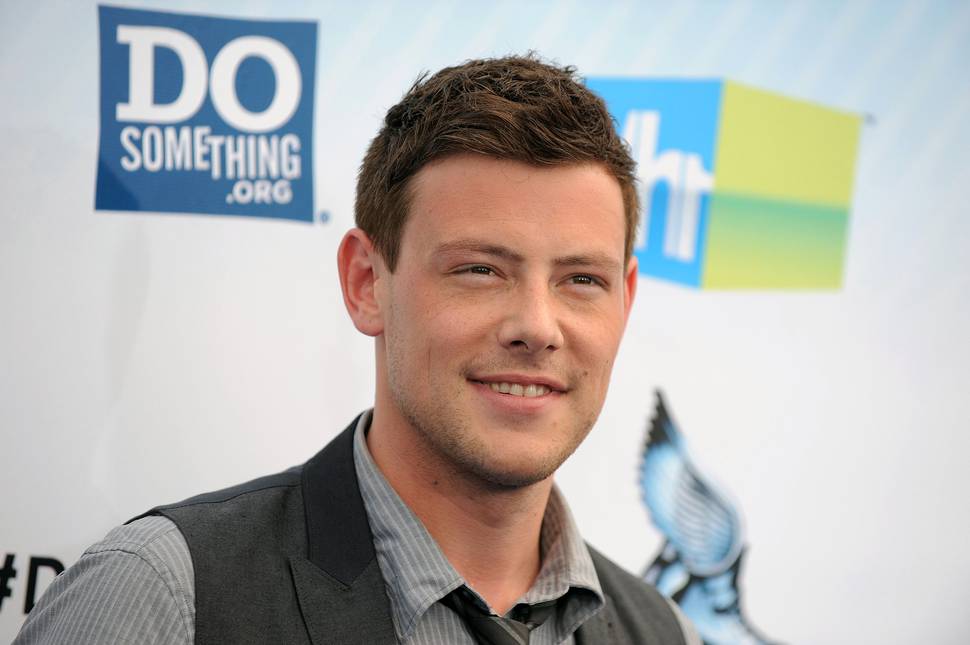 It's been a tough 12 months for Glee fans, but series five should hopefully prove cathartic for those still mourning the death of star Cory Monteith, who played Finn Hudson on the show.
The show continues to split itself between the worlds of McKinley High, and New York, where many of the Glee Club graduates have gone to pursue their dreams of stardom. The series opens with two Beatles-themed episodes, including an elaborate wedding proposal for one couple and a tough audition for Rachel.
Plus bonafide pop stars Demi Lovato and Adam Lambert are added to the cast for a couple of story arcs. Episode three is when the show comes to grips with Finn's death, and has the New Yorkers returning to McKinley to grieve and share memories with their fellow new and old club members, plus Mr Schuster and the rest of the school staff. The series' creators decided not to delve into Finn's cause of death and treated the episode as a memorial celebration.

When: Sunday, 6.30pm
Where: Four
What: Goodbye to Finn
Fantasy pick: Once Upon A Time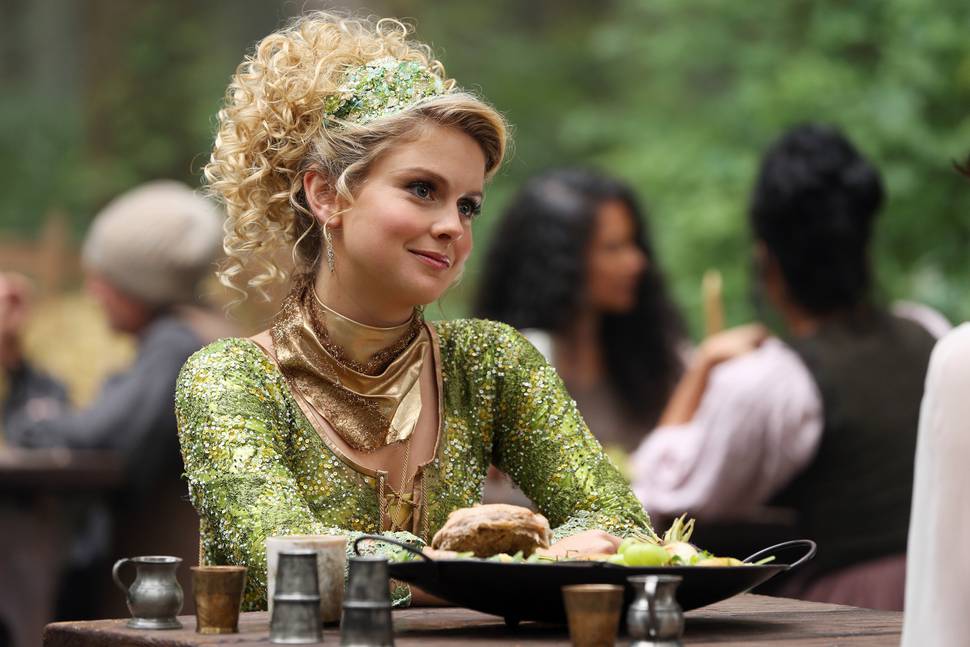 It's past the second star to the right and straight on till morning in season three, as Peter Pan, Tinker Bell, and a host of other fairy tale characters join the motley fairy tale crew. New Zealand's Rose McIver plays Tinker Bell, and looks to be just as headstrong and mischievous as her literary counterpart. She and Peter (played by young British actor Robbie Kay) find themselves caught up in the adventure as as Emma Swan, Snow White, Prince Charming, Rumpelstiltskin, Hook and the Evil Queen Regina set out to find a way to Neverland so they can rescue Henry. It seems Hook can get them through the portal on the Jolly Roger, but Neverland turns out to be a far more sinister place than its fairy tale origins and there are plenty more characters to meet (including Ariel, Prince Eric, Ursula, Rapunzel and the Wicked Witch of the West) who could turn out to be friend or foe.
When: Wednesday, 9.30pm
Where: TV2
What: Fairy tales get Kiwi injection
Period drama pick: The Paradise
Last year we had Mr Selfridge, the ITV show, this year we get the BBC series The Paradise - which has many similarities, but is in fact based on a novel by Emile Zola called Au Bonheur des Dames, and relocates the story of an ambitious department store owner and entrepreneur to north east England. John Moray (Emun Elliot) has a vision of a store which creates a whole new attitude to shopping, a heady world of desires, and dreams, and the most luxurious selection of goods you'll ever find, all under one roof. Young Denise Lovatt (Joanna Vanderham) arrives in town in 1875 in search of work, and quickly falls for the intoxicating charms of the department store with all its modern romance and glamour. She manages to wing her way into a job in the womenswear department, and soon marks herself out as a girl with a natural head for the world of selling.
When: Saturday, 8.30pm
Where: Prime
What: More department store scandals
Sport pick: Winter Olympics Opening Ceremony
Fortunately we don't have to endure the freezing temperatures of Sochi in order to enjoy the spectacle that will likely be the opening ceremony of this year's Winter Olympics. The 15-strong New Zealand team will be there and, if the photos of the fireworks rehearsals over the Bolshoi Ice Dome are anything to go by, it will be impressive. Prime will also be running updates at 6am each morning, a highlights package at 6pm each night, and at 10.30pm each weeknight, presenter Scotty Stevenson will focus on the Kiwi athletes and their events, including interviews, while former snowboard champ Hayley Holt will be reporting from the field. During the first week you can expect coverage of snowboarding (which has five Kiwi women competing), cross country skiing, ice hockey, speed skating (Shane Dobbin representing NZ), figure skating, luge, biathlon, alpine skiing (Adam Barwood representing NZ), short-track speed skating and curling.
When: Saturday, 6am
Where: Prime
What: Live from Sochi
- TimeOut