Veteran Football Ferns defender Abby Erceg has opened up on her 'traumatic' time under former coach Andreas Heraf.
Erceg came out of international retirement for the second time in January after taking a stand against the former Ferns coach and NZF Technical Director Heraf, who she labelled a 'bully'.
The 29-year-old retired from international football in May after being left disillusioned with the team environment under Heraf, who resigned in July and was later found to have engaged in bullying behaviour while in charge.

"I had really quite an emotional experience when I came back to work under Andreas, it was traumatic to be honest," Erceg told Radio Sport's D'Arcy Waldegrave. "I know it's a strong word but that's what it was. I can see how the public sided with the team on that one.
"I think there's been a lot of speculation around retiring twice, but I'd like to clear it up. Rather than retiring, it was more of a refusal to play for a bully."
An independent review into Heraf's tenure found the complaints raised by players were "genuine and largely substantiated" and that Heraf breached New Zealand Football's Code of Conduct, Human Resources policy on harassment, and Worksafe New Zealand bullying guidelines.
"The report has come out and people have seen what the environment was like at that time and at this stage of my career. You get to a point where you've stood up for something for so long, that to come back into an environment like that just wasn't right.
"It was important for me to keep my integrity not just as a player but as a person.
"For someone like that to be in an environment that's so special to us, it's not just special to the team, it's special to the whole of New Zealand. The public were always going to take the teams side. We were in the right and he was in the wrong.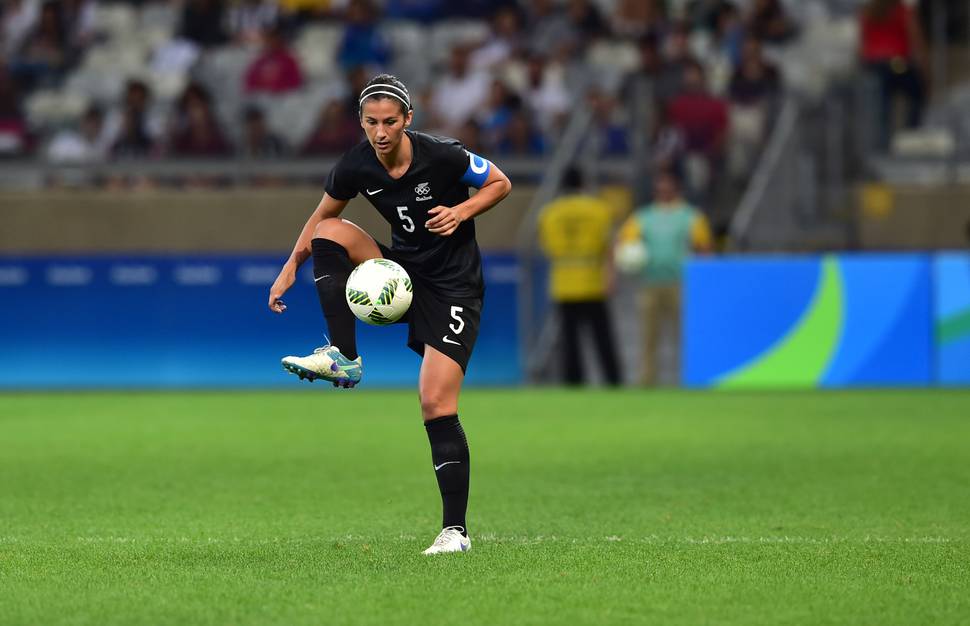 "My relationship with NZ football has been up and down over the past few years, but it's really good now. There was a bit of tension there but now we're both good at talking to each other, we've repaired that relationship and it's really good at the moment.
"I don't have a problem with NZ Football. There were just a few things that we needed to tidy up and I think they've done a really good job of doing that. They're put processes in place to make sure this doesn't happen again."
Erceg is with the Ferns in Melbourne as the side looks to finish the Cup of Nations on a high note.
The World No 19 Ferns defeated Argentina 2-0 in Brisbane – thanks to a stunning goal from CJ Bott – and take on World No 14 the Korea Republic tomorrow afternoon at AAMI Park in Melbourne.
The team travelled south to Melbourne full of confidence – the victory over Argentina was the first over non-Oceania opposition since the Ferns beat Thailand 5-0 in 2017.
"I'd obviously done a lot of talking in the media prior to me coming back the first time and I just wanted to make sure that when I came back it was right," said Erceg. "I needed to step back again and make sure the environment was right, and the bonus from that is that it is now. A lot of work has been done behind the scenes to make sure that there are good solid processes in place to make sure things like that never happen again.
"I love this team and I love playing for my country. As long as I can keep doing that I will."