Ask coach Morgan Maskell and he'll tell you Melika Samia possesses all the attributes to become a pedigree basketball player.
"I believe Melika has the opportunity to become one of the best high school players in the nation if she maintains a commitment to improvement," says Maskell of Samia, before the pair jetted off to Papua New Guinea early today for the Fiba Oceania Under-15 Championship as part of the 16-member New Zealand boys' and girls' teams to compete there next week.
The Kiwis are in pool A with Australia, Guam and Samoa while Fiji, PNG and Tonga are in the other pool of the six-day championship to be staged at the City Arena, Port Moresby, from Tuesday.
Now ask the Napier Girls' High School Year 10 pupil what the trip, her maiden full-blown national honours after her foray as an NZ under-16 select player, means to her and she makes all the right noises.
"I get to go up against amazing and talented people which kind of takes you to the next stage where you have a chance to play at an intense level, I guess, when compared to Hawke's Bay and other places in New Zealand," says Samia, who is in the Natalie Visger-coached female team.
For the 15-year-old versatile guard it also is a time to do her parents Kath and Alani Samia proud, considering the sacrifices they have made along the way through her entire childhood alongside other siblings to prove her worth.
The teenager has quietly noted her own evolution from a select player to an all-out national one.
"It's like having that mental toughness on and off court, especially when you go overseas to a hot environment where you have to have that mind set to push through it," she says, mindful of the need to reach out for the adjustment bureau to fit into the collective matrix as they have done in camp trainings.
So what does she know about Port Moresby?
"It's dangerous," she says with a laugh. "And it's very hot."
Maintaining a positive vibe around the team is essential for a group who themselves are finding a sense of cohesiveness.
No doubt having the advantage of Morgan moulding her template at Napier Girls' senior team level isn't lost on her.
"It's like having a new perspective on everything and he also has knowledge of the game so it's amazing and like nothing I have ever been taught before," says Samia, revealing she adds something to her skills archives every training session with the assistant Taylor Corporation Hawks assistant coach who is in PNG as the boys' mentor.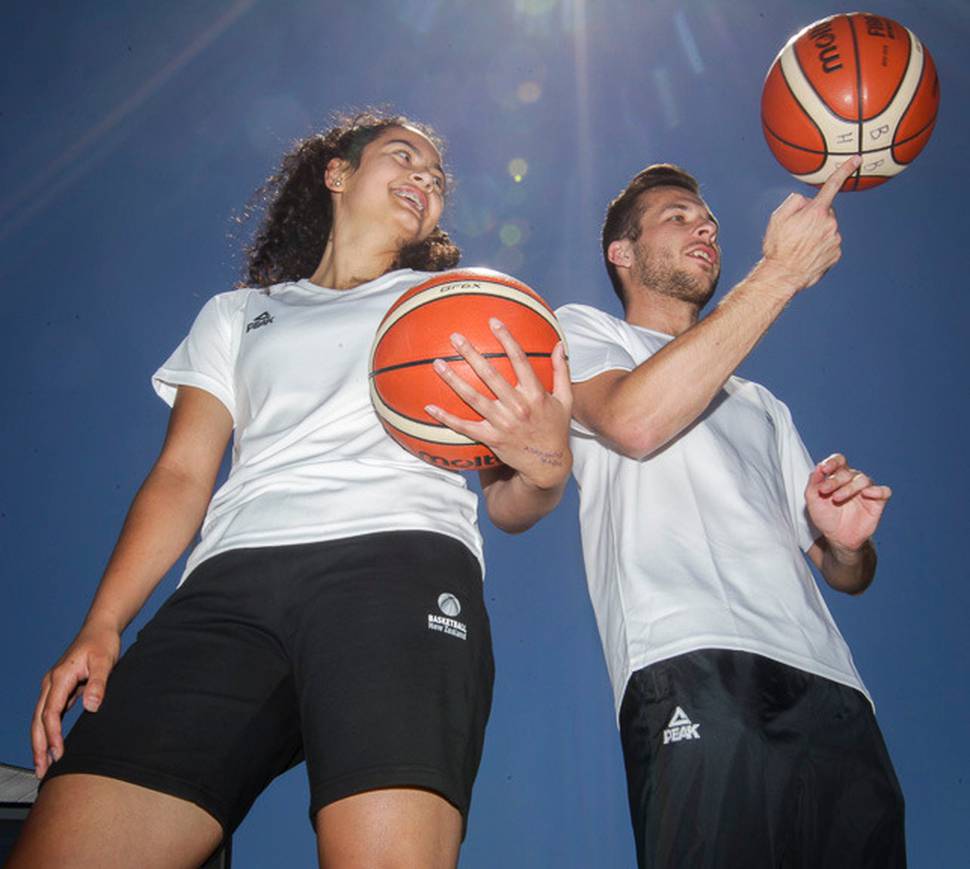 Maskell, who also is co-ordinator for Basketball Hawke's Bay, says making the national age-group cull is an excellent first step for Samia on her journey but she has a fair way to go in making that magical destination.
"I believe in Melika, I believe in her goals and her potential to reach them. I've spent a lot of time thinking about the best way to help Melika and have told her I'll do everything I possibly can to help her on her journey.
"She displays tremendous work ethic and desire to improve. She has all the tools, physically and mentally, to achieve what she wants in this sport," says the 25-year-old Aucklander who harbours the desire to assume the mantle of Tall Blacks coach.
In his first year with the NGHS premier side he mentored them to ninth place at the nationals, the school's best finish in its history after finishing 23rd last year.
Maskell says the Kiwi coaching stable is excited about the potential within the group.
Their versatility and ability to embrace the modern principles of the game are encouraging.
"The talent on display at camp was very impressive but, perhaps more importantly, the character of all 25 players we had at the selection camp was outstanding. One of the things that was most pleasing about the group is the culture that has been created both on and off the court."
"It's a real privilege to have 'New Zealand' on your chest and it's important that all of us display the requisite amount of pride and mana that come with that privilege," says Maskell.
He says the process isn't just about preparing the players for the PNG trip but also producing future leaders whether that be on the court as future Tall Blacks/Ferns and New Zealand Breakers or off it as leaders in the communities.
Those who missed the cut to PNG need not despair, he says.
"Each and every player at this camp knows they can achieve great things in our sport if their goal is mastery so whether a player has been selected for this particular trip or not, it is a continued display of hard work, grit and a growth mindset that will see players improve their skills significantly and continue to vie for future selections."
Maskell says the Aussies will be stiff opponents but Guam and Samoa are developing nations who can pose problems.