By Liam Napier in Dublin
The All Blacks typically live for and rise to challenges like the one Ireland represents.
Give them a bone and they will chase it until exhaustion. This was, after all, always going to be this year's pinnacle assignment.
As if Ireland weren't enough on their own, it is telling the All Blacks raised the stakes internally, and then publicly, by declaring whoever prevails in Dublin will be considered the world's best, regardless of rankings.
The All Blacks didn't have to put that message out there. That they did was another calculated ploy.
They wanted to heap further pressure on themselves to perform; to maintain their status.
That's how this team works; always searching for themes to motivate the collective.
Saying it out loud leaves no room for ambiguity about the stakes.
With Italy to round out the year next week, Ireland are the last major challenge of the season for many leading All Blacks.
With fringe players expected to be given a run in Rome, the front-liners can leave everything at Aviva Stadium.
The vast majority of this squad arrived three days earlier than usual in London with the firm aim of being in best possible shape to knock over England and Ireland in successive weeks.
One down, one to go.
For two reasons, it is fitting Brodie Retallick and Sam Whitelock take centrestage in this final quest.
Neither featured when the All Blacks lost to Ireland for the first time in Chicago; Patrick Tuipulotu and, in a mistake later admitted by management, blindside Jerome Kaino shifted to cover the absence of the world's best second-row pair.
Two weeks later, when Whitelock and Retallick returned in Dublin, the All Blacks won 21-9.
Of course they didn't do it alone but they certainly made a big difference and their combined efforts will again set the tone for the battleground which will decide this test, too.
An old adage maybe, but set piece dominance is imperative against Ireland, a team who has built much of their success on their pack controlling the ball. They thrive on suffocating, frustrating, strangling teams into submission.
They can't do that if the opposition turns the tables and regularly disrupts the breakdown, their scrum and, in particular, the lineout which struggled to function last week against the Pumas.
"We never go out looking to target anybody," All Blacks coach Steve Hansen said when asked if his men would pressure halfback Kieran Marmion, standing in for the hugely influential Conor Murray.
"If you want to target anybody you target the big boys because they're the guys who lead you around the park. If you can put those types of players in the red then your team struggles more.
"Set piece will be vital. What we do with the ball will be important and we can do a bit of suffocating ourselves."
In a local newspaper column penned today, former England captain Mike Tindall strongly suggested Ireland's structured style was too narrow, too restricted, to work over the course of the World Cup.
While that's not a view Hansen necessarily shares, he did hint at Ireland's somewhat confined attack.
"You've got to admire what they're doing. Each coach has got to coach the athletes they've got to play the way that best suits them. That was something I found out when I was in Wales. You might have an idea of how you want to play but if you don't have the athletes that can do that then you've got to rejig your thought process.
"It's winning; they'll punish you, they find a weakness and he's pretty good, Joe, at finding a trick or two so we'll be expecting one or two coming our way Saturday."
The All Blacks know if they win enough ball, nail their aerial skills and have a crack at the source of Ireland's game, it should be enough to maintain their mantle of world's best.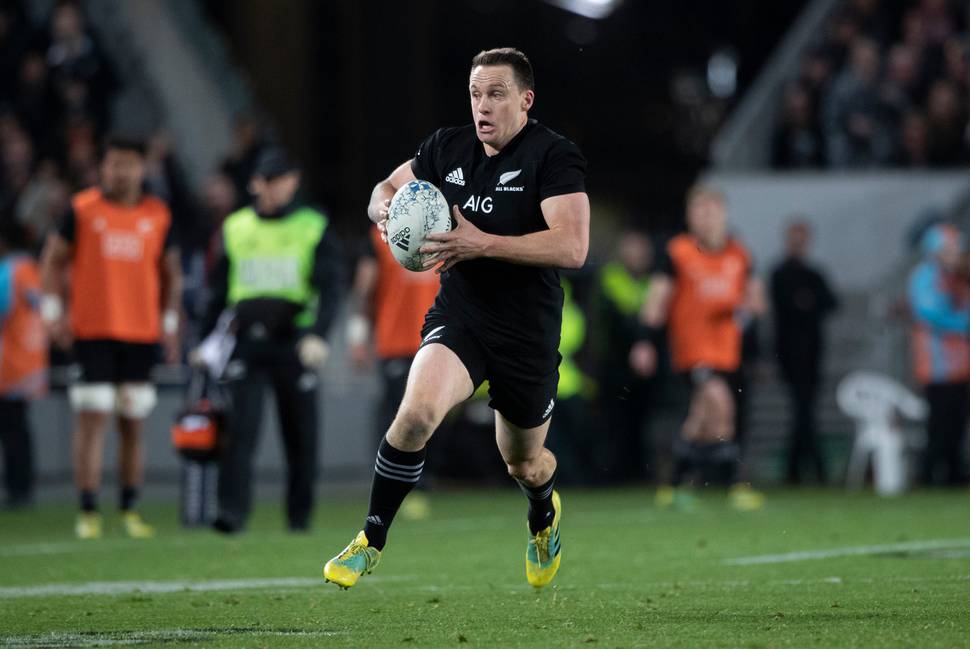 Retallick's superhuman efforts alone could be the difference.
"We've played a handful of them over the last couple of years," Retallick said. "Their front-rowers are big men who are mobile and like to carry the ball hard along with their loose forwards.
"Like it was in previous battles between the All Blacks and Ireland it will be physical and it's going to be the one who can dominate that for 80 minutes.
"There's been no shortage of edge this week heading into Saturday."