Unbeaten UFC lightweight champion Khabib Nurmagomedov has threatened the leave the world's biggest MMA promotion in the fallout following his submission win over Conor McGregor at UFC 229 last weekend.
Nurmagomedov mauled the Irishman, who was fighting in the octagon for the first time in two years, however his performance was overshadowed by the melee that broke out both inside and outside the octagon following the fight.
While Nurmagomedov launched himself out of the cage in reaction to members of McGregor's team, McGregor took a swipe at a member of the Russian's team inside the cage which saw other members of Nurmagomedov's team enter the cage and unload on McGregor.
One of those was UFC featherweight Zubaira Tukhugov, who has since been pulled from his scheduled bout at UFC Fight Night Moncton in New Brunswick later this month, and ESPN reports the featherweight's future with the company is uncertain.
In a post on Instagram, Nurmagomedov addressed the UFC in their approach to dealing with the melee, questioning whether there was a double standard set in McGregor's case.
"Why do you have to punish my team, when both teams fought. If you say that I started it, then I do not agree, I finished what he had started," Nurmagomedov said.
"In any case, punish me, [Tukhugov] has nothing to do with that. If you think that I'll keep silent then you are mistaken. You cancelled Zubaira's fight and you want to dismiss him just because he hit Conor. But don't forget that it was Conor who had hit my another Brother FIRST, just check the video.
"If you decide to fire him, you should know that you'll lose me too. We never give up on our brothers in Russia and I will go to the end for my brother. If you still decide to fire him, don't forget to send me my broken contract, otherwise I'll break it myself.
"And one more thing, you can keep my money that you are withholding. You are pretty busy with that, I hope it won't get stuck in your throat. We have defended our honor and this is the most important thing. We intend to go to the end. #Brothers"
In the lead up to the bout, McGregor's team insulted the Russian's family, country, and religion – going beyond promoting the fight to get under Nurmagomedov's skin.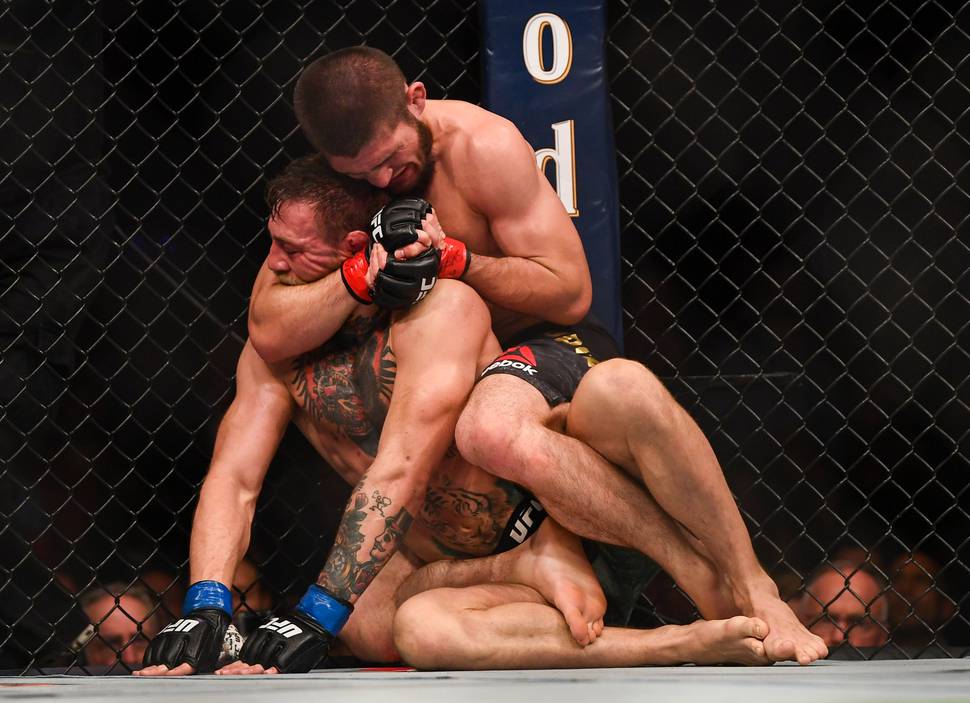 Before the fight had even been announced, McGregor and his team attacked a coach carrying Nurmagomedov and other UFC fighters which led to an injury to fellow lightweight Michael Chiesa.
McGregor was taken to court as a result of the incident and pleaded guilty to disorderly conduct, entering a plea deal that saw two felony charges reduced to a single misdemeanour. He was sentenced to five days' community service and instructed to attend anger management classes.
Footage of McGregor's rampage on the bus was used in the promotional material for his fight against Nurmagomedov. McGregor was not punished by the UFC for it.